Fresh Dog Food Delivery for a Healthy Pet
Owning a pet is an amazing blessing and responsibility. Our dog, Ellie, is a five year old labradoodle and is a valued member of our family! So when we noticed that she was acting lethargic and having skin and fur issues, we took a look deeper into her diet. We've switched her to The Farmer's Dog fresh dog food delivery and have been so impressed by her improved health!
This post is sponsored by The Farmer's Dog. All thoughts and opinions are my own.
Fresh Dog Food Delivery
Ellie has always been an energetic dog. She turned 5 this year and we started to notice her slowing down. So we looked into her diet and found that "middle age" dogs might need different nutrition than when she was younger.
Switching to The Farmer's Dog was so easy. We took a quiz online and then were delivered pre-portioned meal plans specifically for Ellie.
It is so convenient to have her food delivered so we can pop it right in the freezer when it arrives. No more trips to the store and struggling to carry 40 lb bags of dog food!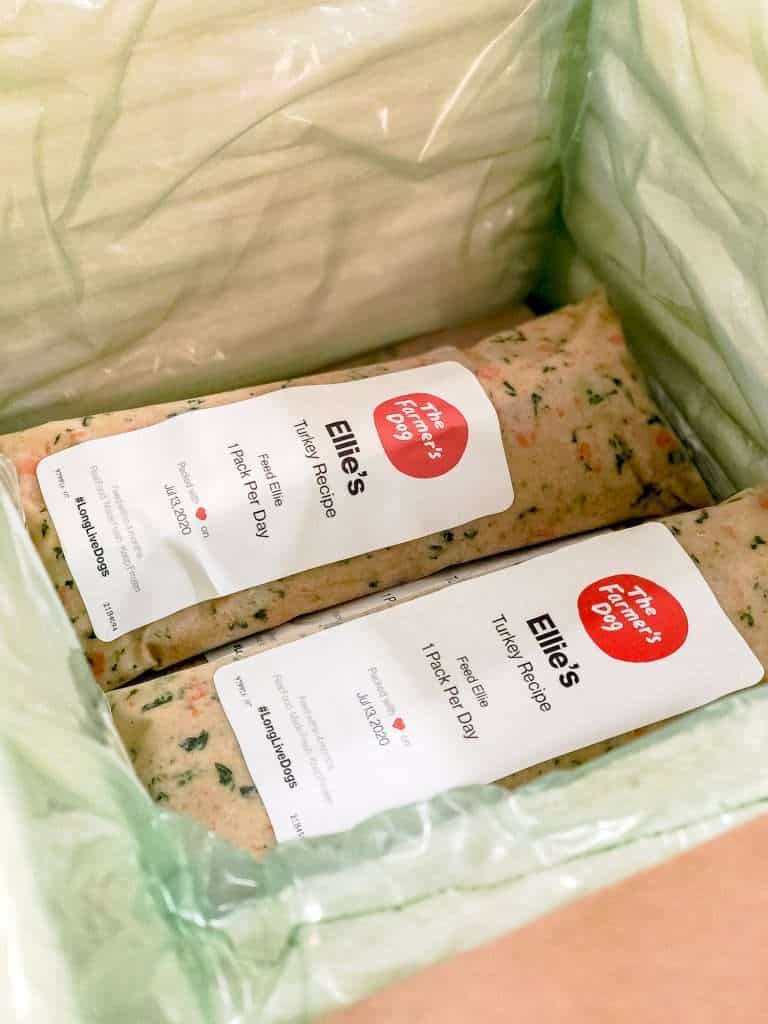 Simply thaw out a package each day and serve as directed.
Real Food Made for Dogs
What I love most about The Farmer's Dog is that it is real food! You can literally see chunks of vegetables and meat.
Ellie goes crazy over her meals now. She prefers her fresh dog food over table scraps! There is even variety in her meals with various meats, with the full recipes available to read online.
Health Improvements
The best benefit of The Farmer's Dog that we've seen so far is an improvement in her energy level and coat.
Previously, she struggled with a dull coat and bald patches. Her fur is so much shinier now and her hair is thick and healthy.
Her energy levels have improved as well. She is more playful and acts like her younger self.
Want to Try It for Yourself?
Fresh dog food delivery is an investment for the care of your pet. You can use this link to save 60% off your order today to give it a try!
Thanks so much for stopping by the blog today!