Spiritual Growth Towards Maturity | Individual Gifting
I'm excited to dive into part 2 of our study on spiritual maturity! Today I'm talking about how to use our spiritual gifts to progress our spiritual growth towards maturity.
If you missed part 1, you can begin this series here where I share why I wanted to study the topic of spiritual maturity.
Spiritual Growth Through Gifting
Let's take a moment and read the text I'm sharing today. I'm looking specifically at Romans 12:3-8.
For by the grace given me I say to every one of you: Do not think of yourself more highly than you ought, but rather think of yourself with sober judgment, in accordance with the faith God has distributed to each of you.

For just as each of us has one body with many members, and these members do not all have the same function, so in Christ we, though many, form one body, and each member belongs to all the others. We have different gifts, according to the grace given to each of us.

If your gift is prophesying, then prophesy in accordance with your faith; if it is serving, then serve; if it is teaching, then teach; if it is to encourage, then give encouragement; if it is giving, then give generously; if it is to lead, do it diligently; if it is to show mercy, do it cheerfully.

Romans 12:3-8
When I read this passage I think that most people get caught up in defining their spiritual gift(s). It is our human nature to want a clear cut answer about our purpose and what we should be doing to walk towards spiritual growth through our gifting.
Maybe not surprisingly, I'm taking a different route on this study. I tend to do that. 😉
Taking the time to know yourself and define your gifting is important. However, too often I believe people miss the overarching meaning of this text. This passage speaks more to the motivation behind our use of our gifts rather than defining what our gifts actually are.
By Grace
First, let's break down how we receive these gifts. It is by grace. This passage talks about humility. How often do we take pride in our gifting? Too often, I fear.
We long for words of affirmation. Sometimes it is conscious, and other times it is not. Let's take a moment to reflect on the last use of your spiritual gift. Did you teach something? Were you looking for that pat on the back after you finished?
Did you give of your time or money? Were you waiting for the thank you or recognition that typically follows?
Did you serve selflessly? Did you leave feeling under appreciated or taken advantage of?
Romans 12 teaches us how to walk forward in spiritual growth by using our spiritual gifts in humility. We are to serve the body of Christ selflessly "in accordance with the faith God has distributed to each of you." Verse 3
There is no personal gain from using our spiritual gifts. It is all for the glory of God and in service to the body of Christ.
In Community
Next, I want to look at the purpose of our gifts. We are asked to use them for the good of the body of believers. There is no selfishness in spiritual growth. Do those gifted with service serve themselves? Of course not; it is to serve others. Are those gifted with mercy asked to show mercy to themselves? Do you see what I'm getting at?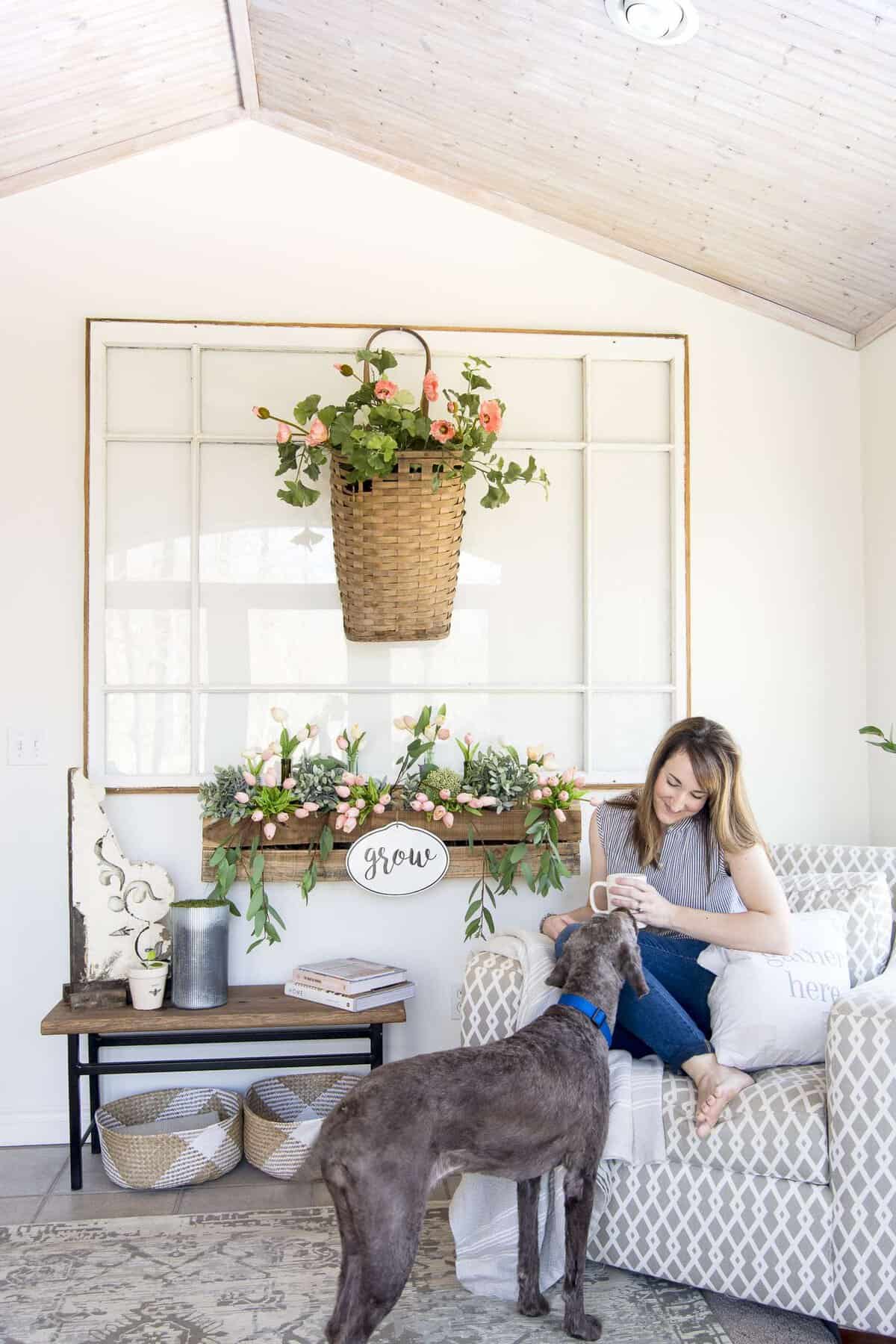 As we use our God-given gifts for the betterment of the body of believers, in a selfless manner, by grace, through the measure of faith God gives, we will move towards spiritual growth and maturity.
That seems like there are a lot of caveats. There are. Spiritual growth isn't easy. It is the continual dying of our sinful nature and replacing it with the Holy Spirit and the characteristics we are asked to embody.
Love, joy, peace, patience, kindness, goodness, faithfulness, gentleness, self-control.

Galatians 5:22-23
Without Comparison
Lastly, I want to briefly touch on the topic of comparison. Too many times I've heard fellow Christians complaining that they wish they were gifted in XYZ. Someone who is gifted in service feels "less than" someone who is gifted in teaching.
Guard your hearts against this, my friends!
For just as each of us has one body with many members, and these members do not all have the same function…

Romans 12:4

"These members do not all have the same function." Have you ever fully thought about that verse? The freedom that comes from the realization that we aren't expected to be gifted in everything is amazing! We were given gifts suited to us by a God who knows what we're capable of.
We're asked to use them in community with others. We are not told to strive for a certain type of gift because it is the more coveted gifting.
So today I want to encourage you to take joy in the gifting you've been given! These gifts are from God, by grace, to be used selflessly and with joy. What freedom we have to be used by a God who loves us for the betterment of His people.