Stamped Concrete Fire Pit Design Plan
Are you excited for outdoor entertaining? As a Michigander who lives indoors for 7 months of the year, I cannot wait to start enjoying the outdoors. The first signs of spring have finally arrived here, so today I'm sharing my stamped concrete fire pit design plan as I gear up for the warm weather season!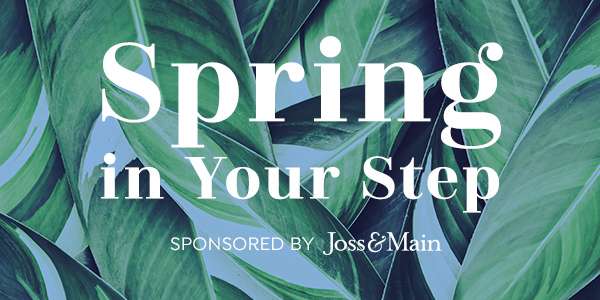 This post is sponsored by Joss and Main. All thoughts and opinions are my own. Post may contain affiliate links where I earn a small commission on your purchases at no additional cost to you.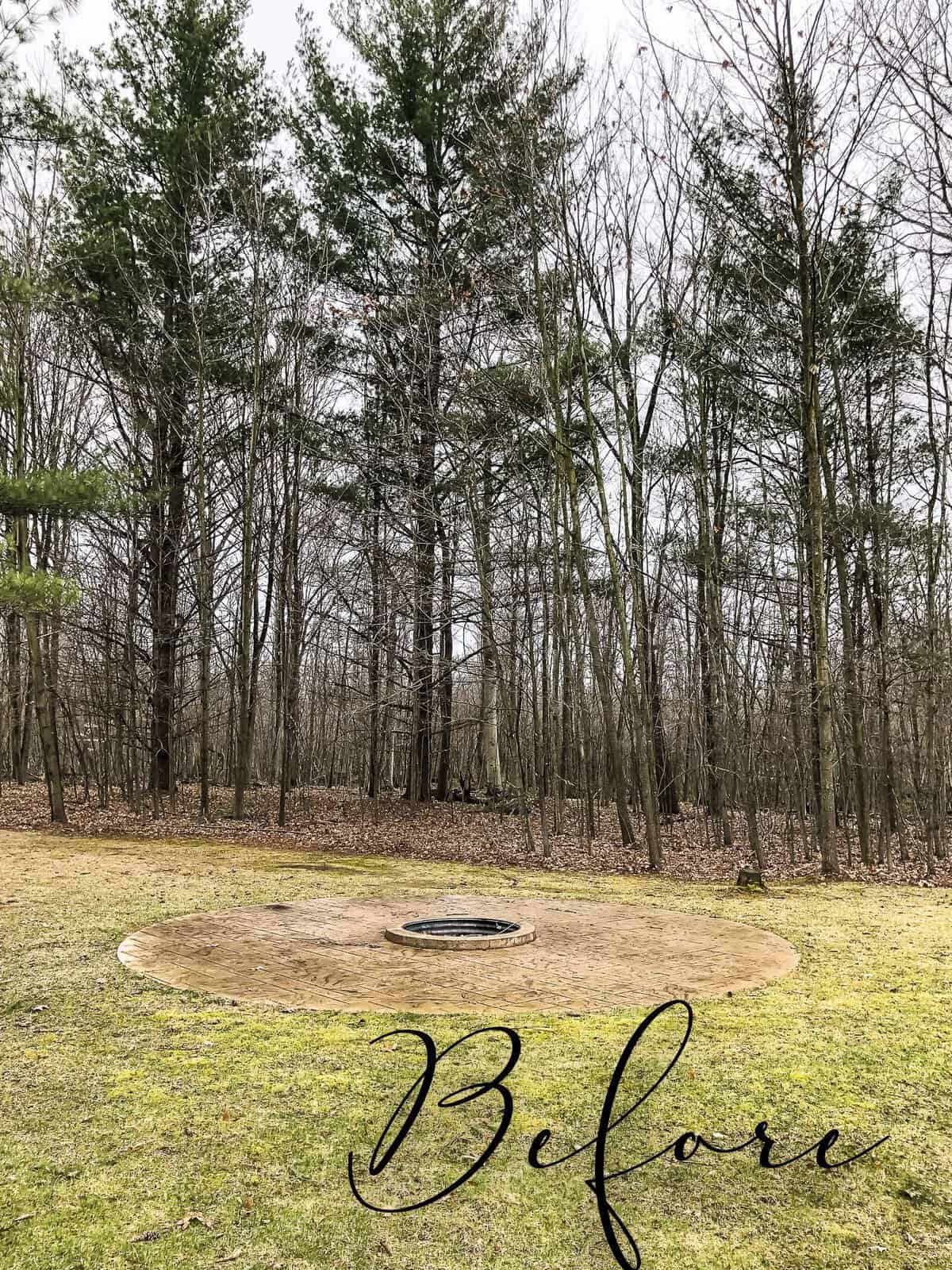 Stamped Concrete Fire Pit Design
One of the features that I love about our home is our stamped concrete fire pit. We are so blessed that the previous owners put the time and effort into designing a beautiful outdoor oasis.
Last year we constantly used our space with random furniture that had to be hauled back and forth from storage each time we used it. So, this year I wanted to create a space that can be enjoyed at the drop of a hat with some durable outdoor furniture and prep space!
Prep Space
We added this bar cart to have prep space for barbecues, s'mores night and outdoor entertaining. I love the stainless steel finish and covered storage compartments.
It was a puzzle to assemble at first until we figured out that we had oriented some pieces all wrong. So learn from my mistakes…read the directions well. 😉
Seating
Next, I wanted comfortable seating that didn't break the bank. My original design plan for our stamped concrete fire pit included Adirondack chairs. However, they quickly ate up my budget so I had to change my plans. I found this affordable three piece seating group instead!
This set is extremely durable and weather resistant. I love that I can keep it outdoors and we don't have to haul it all back and forth whenever I want to use the fire pit.
Going this route I was able to get four chairs and two side tables for the same price as two Adirondack chairs would have cost me! Next, I added a beautiful hanging planter that I've been spying since last year!
I originally placed a lovely boston fern in it, however, I think I need to plant something more shallow so I can show off these stunning metal details!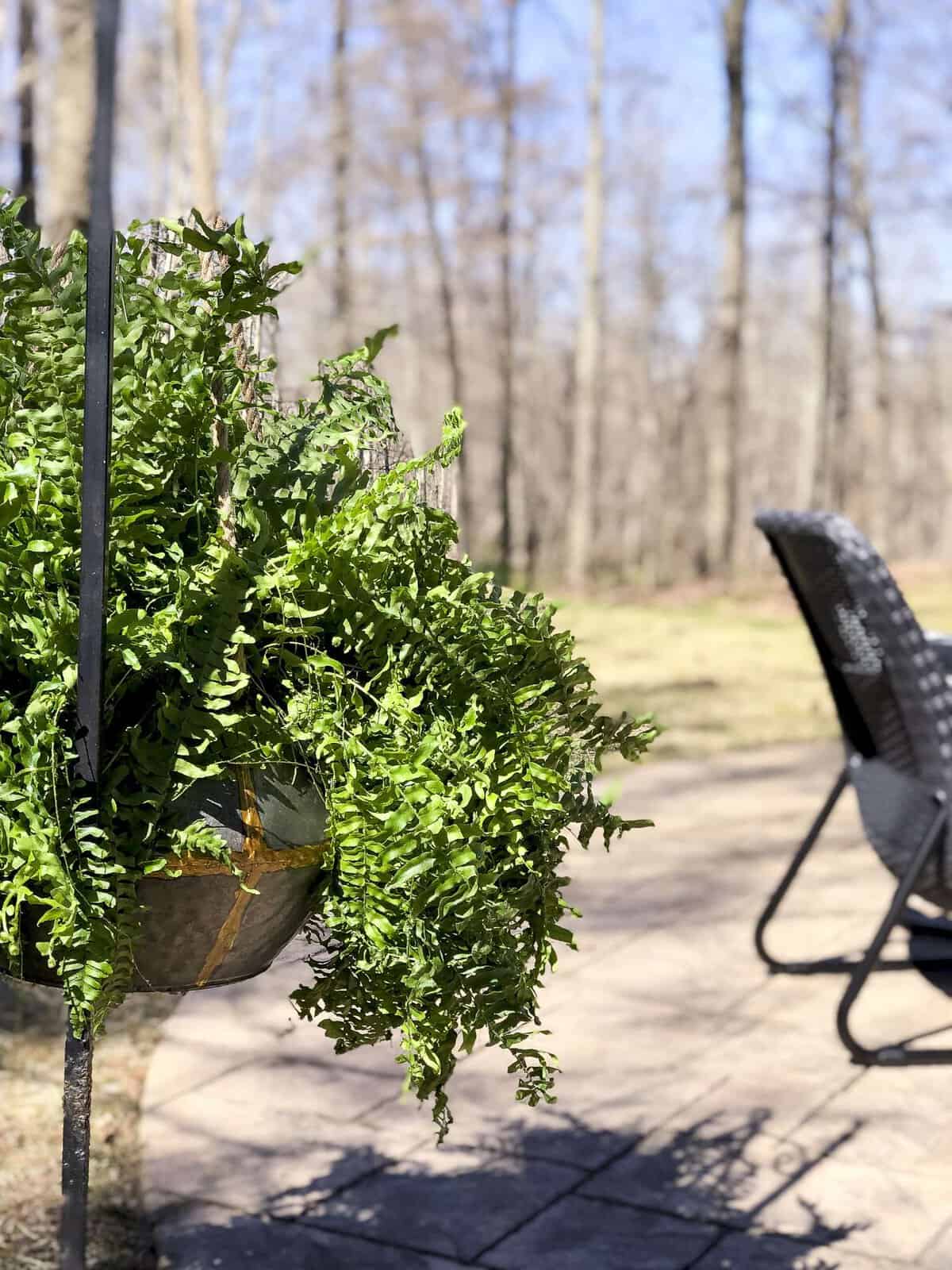 I cannot wait to fully use this stamped concrete fire pit this spring and summer! It's such a great space for entertaining and we love using our land to welcome others to our home.
We just need some leaves on those budding trees and a little bit of warmth and we will be set!
Stamped Patio Design
Up next, I'll be sharing how we've decked out our lower patio! Last year I shared how I styled our patio seating area here. This year I'm focusing on the dining space in this same area!
Here's a little sneak peek. I'm loving the modern touch these beautiful stacking chairs add. Previously, we were riding low in camp chairs up to this table. It was quite a sight! 🙂 Now we have convenient seating that can be stacked and moved when needed!
More details on this space to come! What is your favorite outdoor entertaining space? Tell me in the comments below!