Are you ready to make your house into a haven? With my interior design book, Designing a Life: From House to Haven, you will learn 10 steps to become a haven maker!
Interior Design Book Launch
I'm so excited to announce the release of my new book, Designing a Life: From House to Haven. This book is geared towards men and women who desire a home where their family can thrive. It goes beyond traditional design rules and seeks to change your mindset towards design as you create your haven.
In this interior design book, I guide you through the intentional process of home design. This book will empower you to become more than a designer. It will help you become a haven maker.
Become a Haven Maker
A well-decorated house is not the ultimate goal. The real goal? Creating a haven to refresh, rejuvenate and restore your family to achieve the ultimate goal of designing a life. 
Utilizing a free 10 step workbook, I walk you through how to:
Adjust your mindset towards design
Define your design style
Establish a Design Vision
Break down the design process into 10 simple steps
Solve real-life design problems
Become a haven-maker
I'm excited to be able to offer my new book in both paperback and e-book! Either way, you'll receive a free workbook to guide you through every new project you want to tackle in your haven.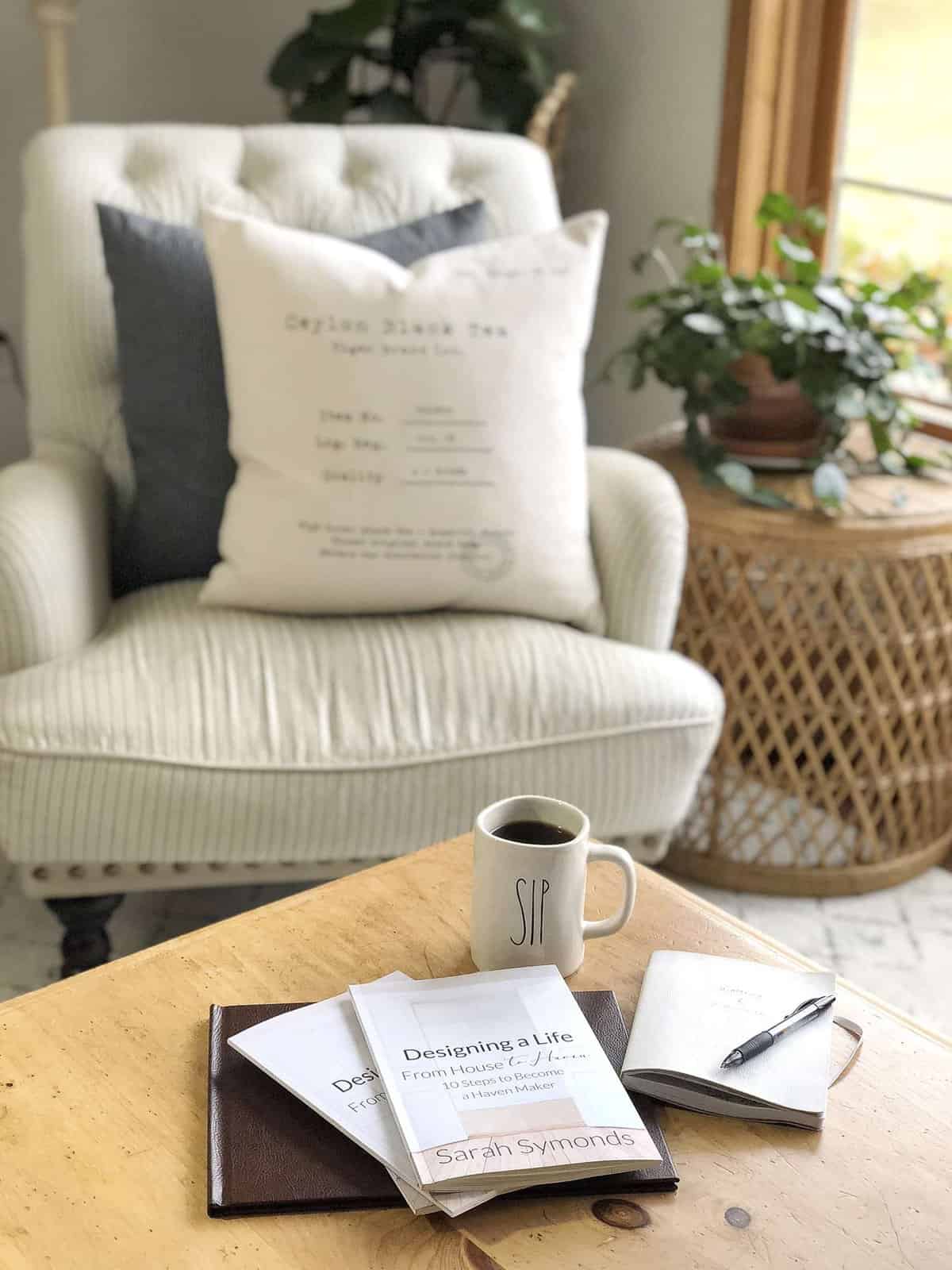 Fill a house with decor and it remains just a house. Design a life-giving space and it becomes a haven. Are you ready to become a haven maker?
Reader Reviews
I loved the insight that Sarah gives each of us through this book. She understands how to create a space with children and gives encouragement to young mothers. I especially love the way she walks you through your design style – step by step!! Anyone who wants to learn how to decorate needs to read this quick book!

---

This writer is not telling you how to design your home to her taste. She is telling you how to design your home to fit your lifestyle, your needs, and your desires of what you want your home to look like. She helps you figure out what that is as well and then how to execute your plan. Best design book on the market!

---

Sarah did a wonderful job of making decorating any space feel completely achievable! She answers so many common decorating dilemmas and her step-by-step approach workbook is foolproof and FUN!