DIY Christmas Table Chargers
Do you love the look of table chargers but don't want to buy and store extra dishes? Learn how to create these DIY Christmas chargers in 5 minutes!
This post may contain affiliate links where I earn a small commission on your purchases.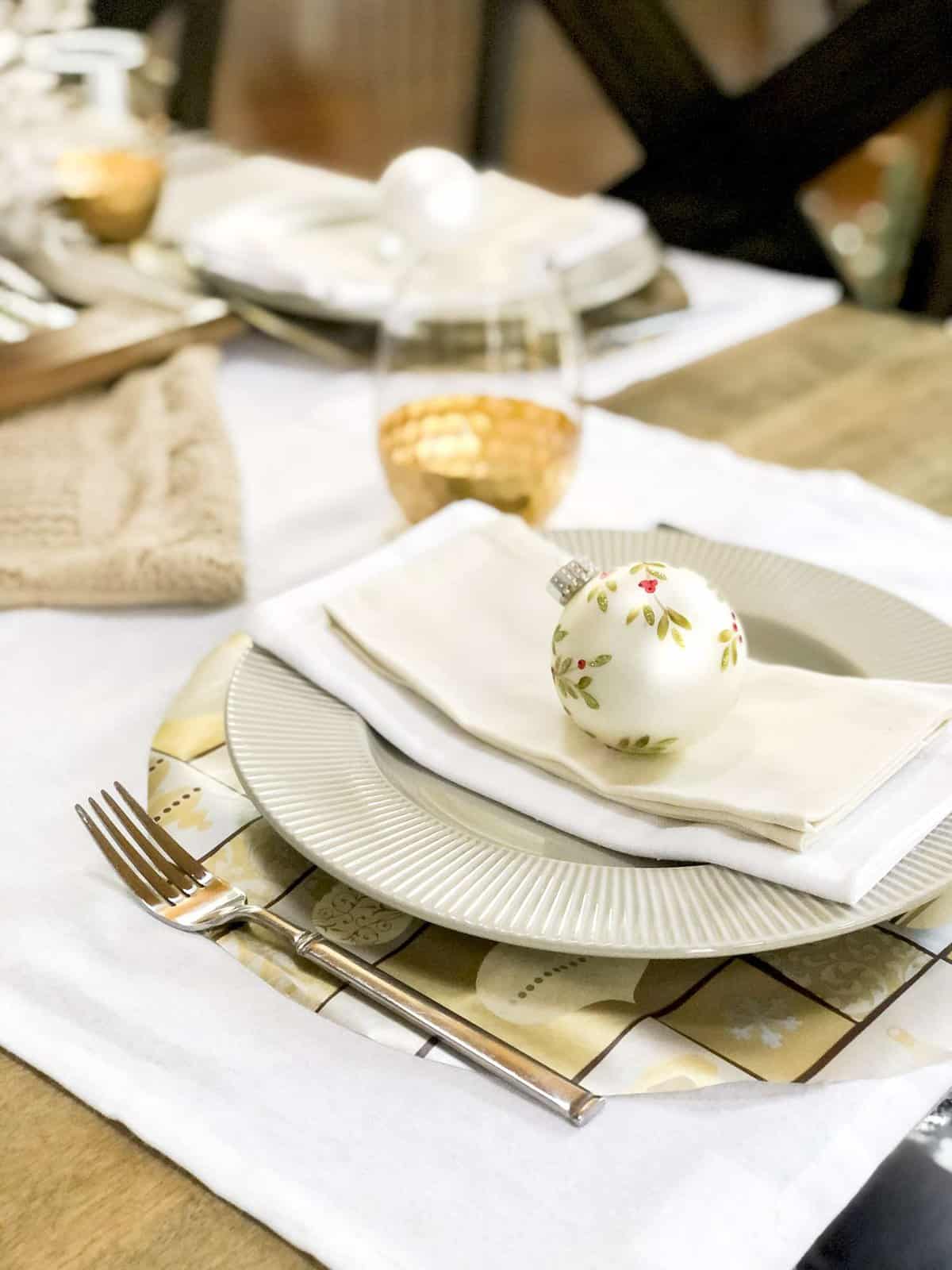 DIY Christmas Table Chargers
I love a pretty Christmas table setting as much as the next girl! But, I don't love the idea of buying and storing table chargers. They are larger than normal dishes, and I rarely use them for everyday use.
So, what does a DIY home decor blogger do when faced with this situation? She makes them. For $5 in 5 minutes.
Table Charger Tutorial
The first step to creating these easy table chargers is to pick your favorite Christmas wrapping paper! What is more festive for the holidays then beautiful wrapping paper?
Pick Your Paper
Plus, this allows you to create whatever design, color scheme or mood you desire! Going for a gold and white table, like I am? Find gold and white wrapping paper.
Do you prefer more color? There are limitless festive wrapping paper options available.
Create the Template
Just find your favorite paper, and then use this simple tutorial to create the proper size template.
These aren't my first DIY chargers. 😉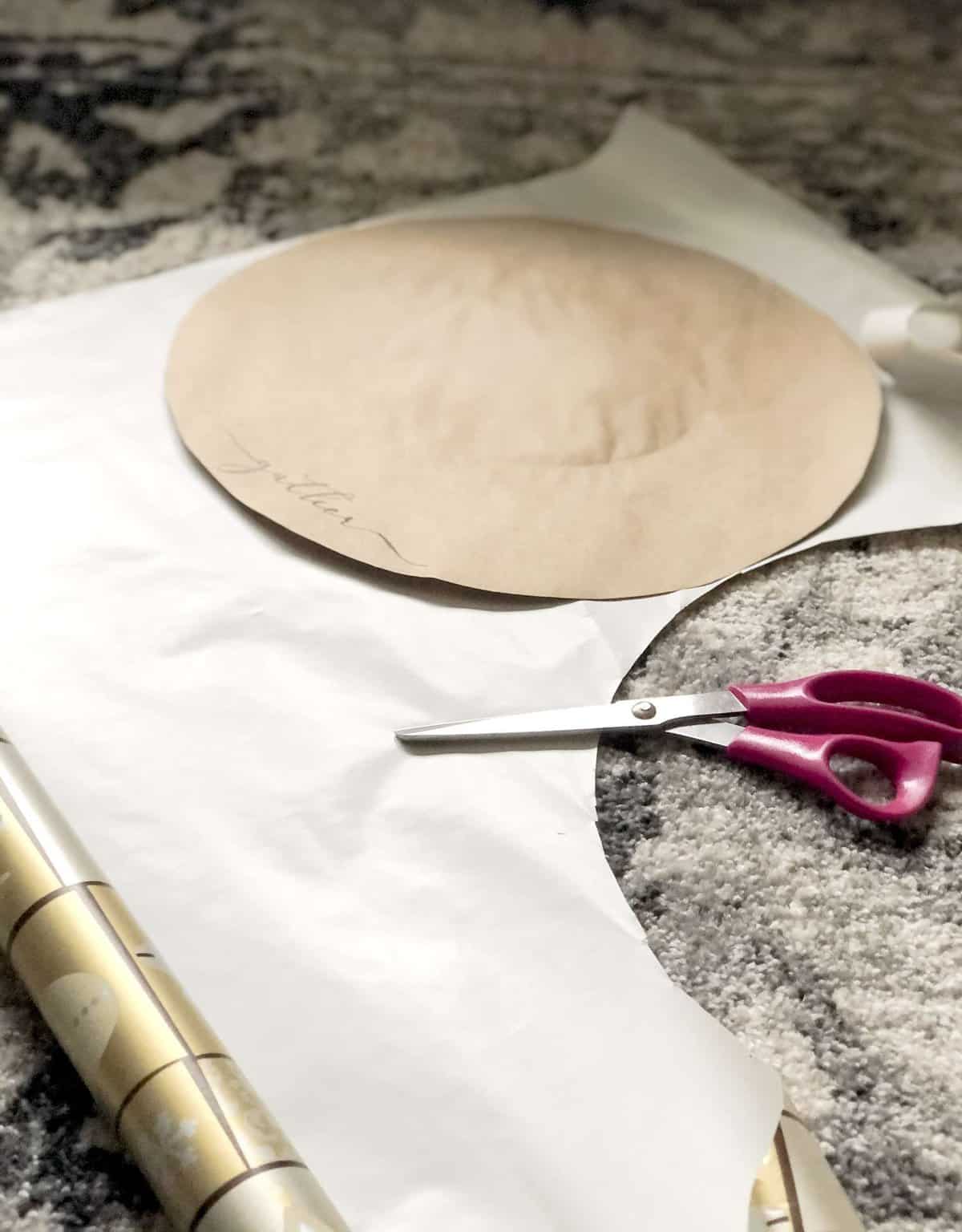 Cut Out the Table Chargers
Once you've created a template (out of kraft paper or cardboard), simply trace around the template and then cut them out.
And that is it! Rather than spending upwards of $150 on 6 chargers, you can create a dozen with one $5 roll of wrapping paper.
And the best part is, you don't have to store them. Or wash them. If by some miracle they make it through the meal unscathed by food, you can certainly store them until next year! Otherwise, toss them in the recycling bin!
Stay tuned for more details on how I created this tablescape, coming to the blog in a couple of days!
Shop This Look

---
Thank you so much for stopping by the blog today! I hope this simple tutorial is helpful as you plan out your holiday entertaining! You can shop some of my favorite wrapping papers this year by clicking the affiliate images below.

---
Stay Connected