Peony Flower | How to Care for Peonies
The peony flower is an absolutely stunning addition to your cutting garden. I adore peonies and the many peony varieties available. However, there are a few simple tips people often overlook when growing peonies. Here are three simple tips you may not know about peonies and peony care.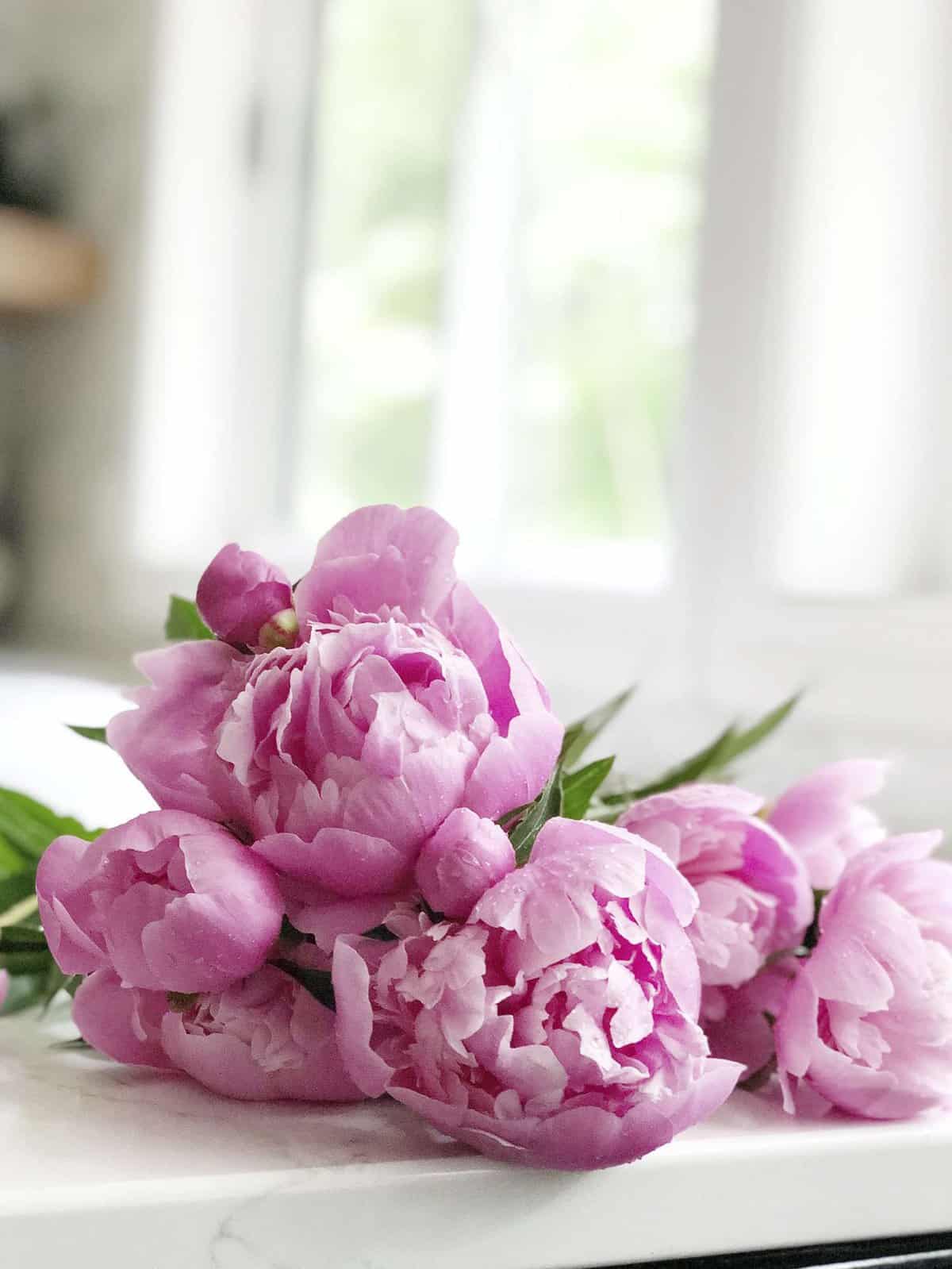 This post may contain affiliate links where I earn a small commission on your purchases.
Peony Flower
Peonies come in many varieties. Every type is so unique and beautiful. From the peony bud stage all the way to a full bloom, peonies offer a great array of diversity. There are many different peony colors, including the traditional pink and red, to white, deep purple and even yellow.
My absolute favorite is the double peony. It is similar to the look of an English cabbage rose, but is easier to grow.
Growing Peonies
Peonies are perennial flowers and grow so well in Michigan. Make sure to check your climate to see if they will thrive in your zone or not. Growing peonies is not complicated, however after sharing some tips with my Instagram friends I realized how few know these three simple tips for peony care.
Ants are Your Friends
If you are inexperienced with the peony flower, then you may be surprised at the amount of ants swarming your bush. My first instinct in my novice years was to spray the ants so they didn't harm the flowers. However, ants are actually help aids for peony flowers.
Ants chew the bud leaves back so that the flower can bloom! They are your little buddies when your peonies are forming and growing. So make sure not to deter them from helping your flowers bloom.
Ants are also pests
On the other hand, ants are also known to completely infest your peony blooms! Once they've done their job and the peony flowers have opened, they have a knack for hiding in all the beautiful petal layers.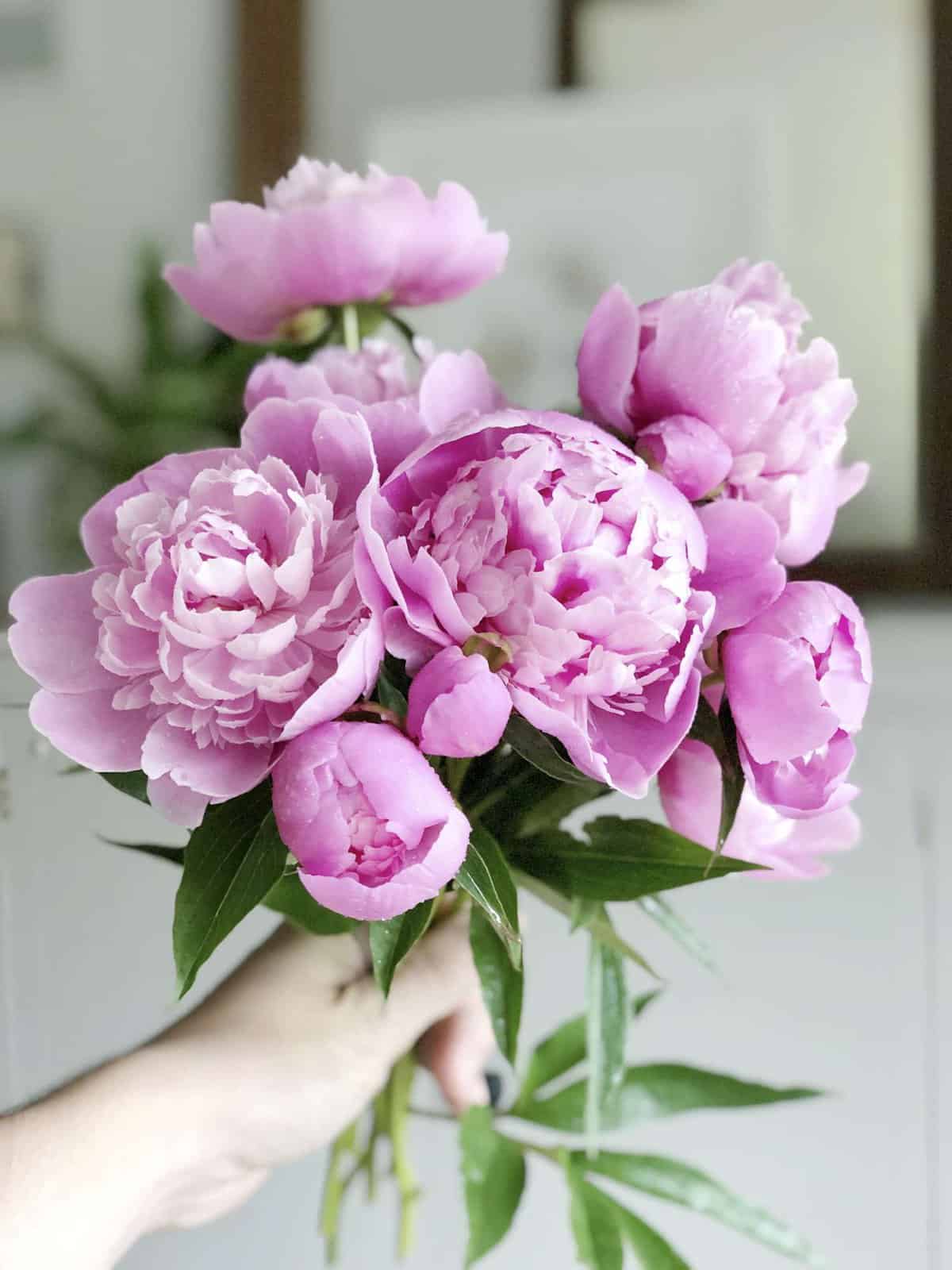 Obviously, this is not a problem if you plan to leave your flowers outdoors. But peonies are one of the most beautiful cut flowers there is! I know that I love to see them adorning my countertops all spring. So that means that the ants must go.
To avoid bringing in hitchhikers, cut your peonies outside and immediately place them in a bucket of water. This will drown the ants and force them to crawl out of the petals.
I wish I could say that this worked 100% all the time, but ants are tiny and expert hiders. So once you've soaked your flowers in water for at least an hour, you will want to leave your flowers in a vase of water outdoors for awhile longer so any stragglers crawl out. You may even want to comb through the petals with a butter knife for those stubborn ones.
Save them for later
My last tip that shocked the most people is that you can cut peony buds before they bloom and save them for later!
Once your peony bud reaches the stage where it is slightly squishy (like a marshmallow), but not open, cut the flower and place it in a small amount of water.
Shop my Kitchen

Next, put your vase in the back of the fridge where it will stay the most consistent temperature. Your peony buds will remain in bud form for up to a couple of months if you keep them cold and change out the water every now and then.
Once you are ready to enjoy them, simply put the vase on the counter and watch them bloom!
This is how I stretch out my peony season for personal enjoyment. I can enjoy the short peony season for an extra month or two by using this method.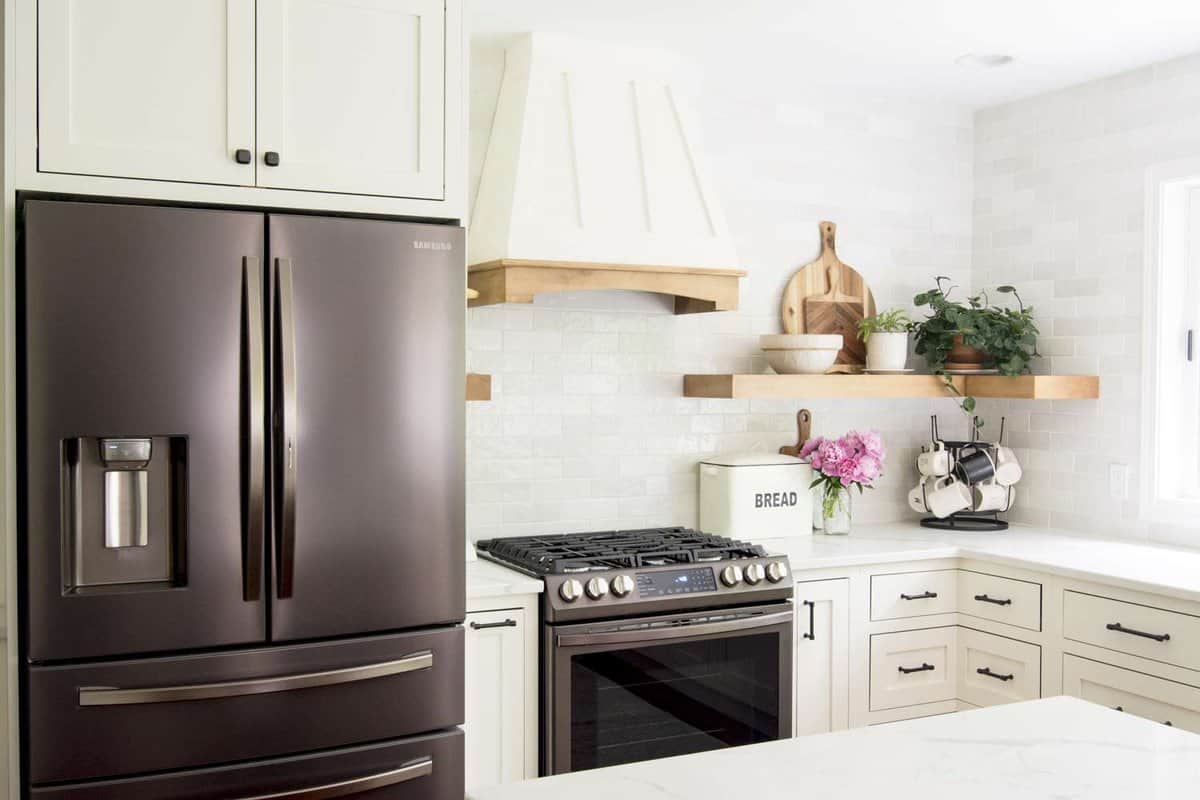 Were any of these tips news to you? I hope that this is helpful to those who want to enjoy peony flowers indoors for more than the traditional two week blooming season!
If you're looking for tips on vegetable gardening, you might find this post to be an interesting and comical read today too. 😉