5 Simple Bed Styling Ideas For Everyday Bed Making
Daily bed making doesn't need to be complicated to be beautiful. If you want the polished look of a made bed without fussing daily with tons of layers and pillows, then this is for you! Learn these simple bed styling ideas using only 4 pieces to get 5 different looks.
Let's make daily bed making simpler!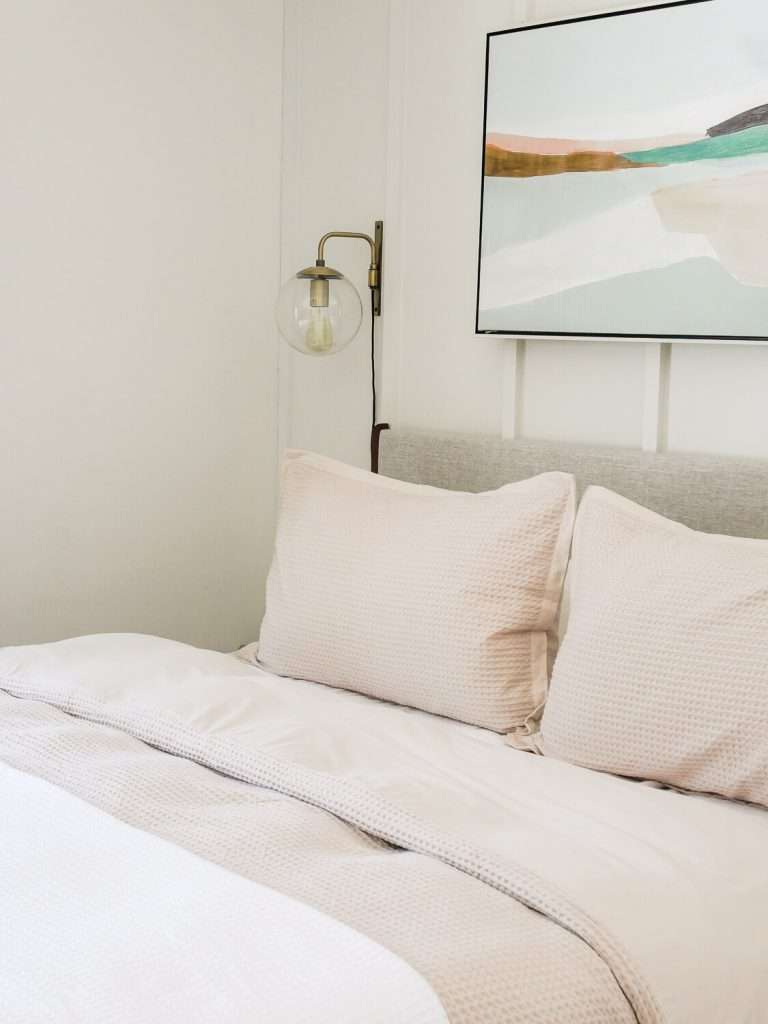 This article is sponsored with gratitude by Bedsure!
All thoughts and opinions are my own. Affiliate links provided for your convenience.
How Do You Style a Simple Bed?
Simple bed styling is the key to a tidy bedroom. The simple act of making the bed pulls together a bedroom quickly so it doesn't look messy and cluttered.
Products Used In This Article
However, beds don't need to have tons of layers of pillows to get a polished look.
Rather, it's all about practicality and choosing key pieces that will work together multiple ways. All you need for daily simple bed styling is:
Sheet set
Comforter or duvet
Throw blanket
Simple shams
Sleeping pillows
How Can I make My Bed Look Better Without Pillows?
Most people love the look of layered throw pillows on a bed, but don't love the idea of storing them each night and setting them out each morning.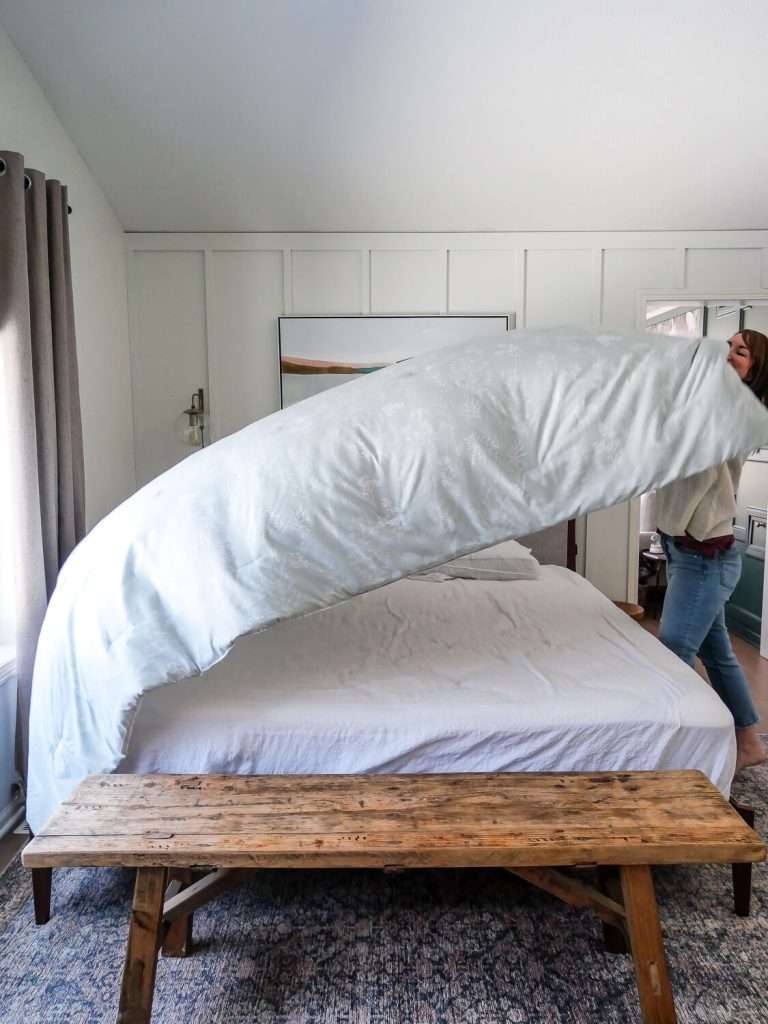 Luckily, there are a few ways to make a bed look better without the addition of decorative pillows.
Create a complementary color palette between sheets, comforter and throw blankets
Use a variety of mix and match materials for interest

Linen or cotton for organic vibes
Down for softness
Sateen for shine
Velvet for warmth, etc.

Use nubby textures for visual appeal and tactile interest
Add a playful pattern through the main comforter or duvet
Double up on layered comforters for a thick, full look
Use full size sleeping pillows (same size as your sham) to layer as part of the decorative accents
5 Simple Bed Styling Ideas Using 4 Pieces
I'm excited to show you 5 different ways to style a simple bed that can be made easily on a daily basis. These ideas all utilize the same 4 pieces in a variety of ways to give you some inspiration for how to combine different bedding.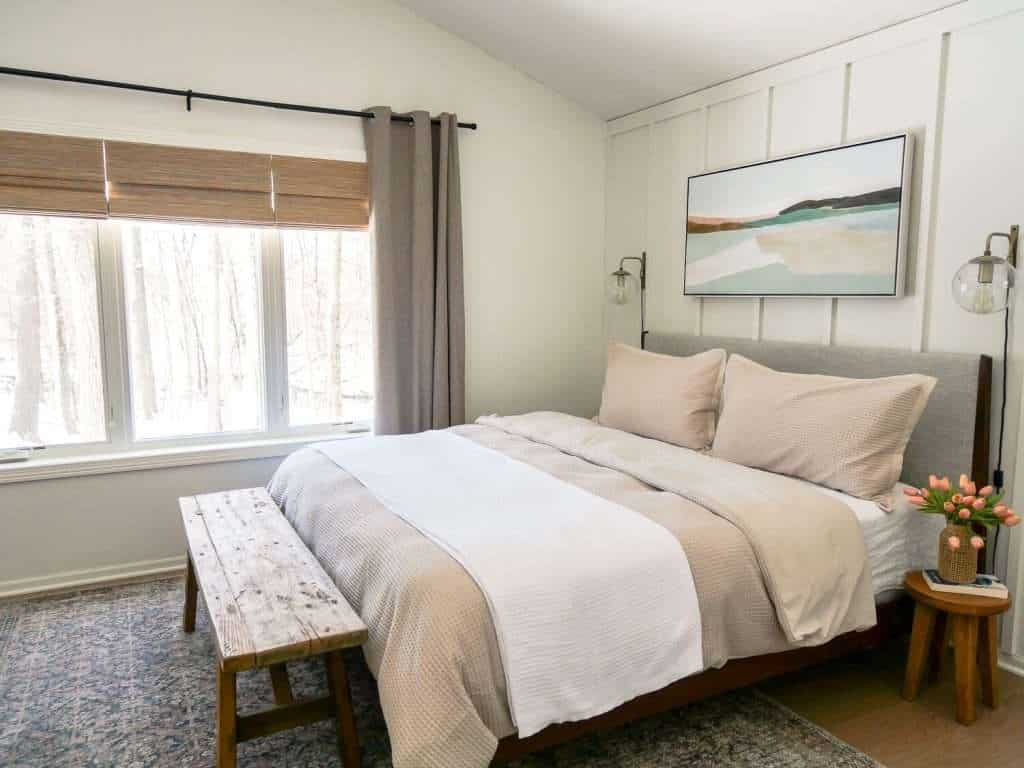 Look 1: Waffle Weave
The first look is very simple with a beautiful waffle weave duvet cover/sham set.
I love this duvet insert because it not only has corner ties, but also ties in the center of all four sides. This makes it stay put inside your duvet cover no matter how much tossing and turning is going on!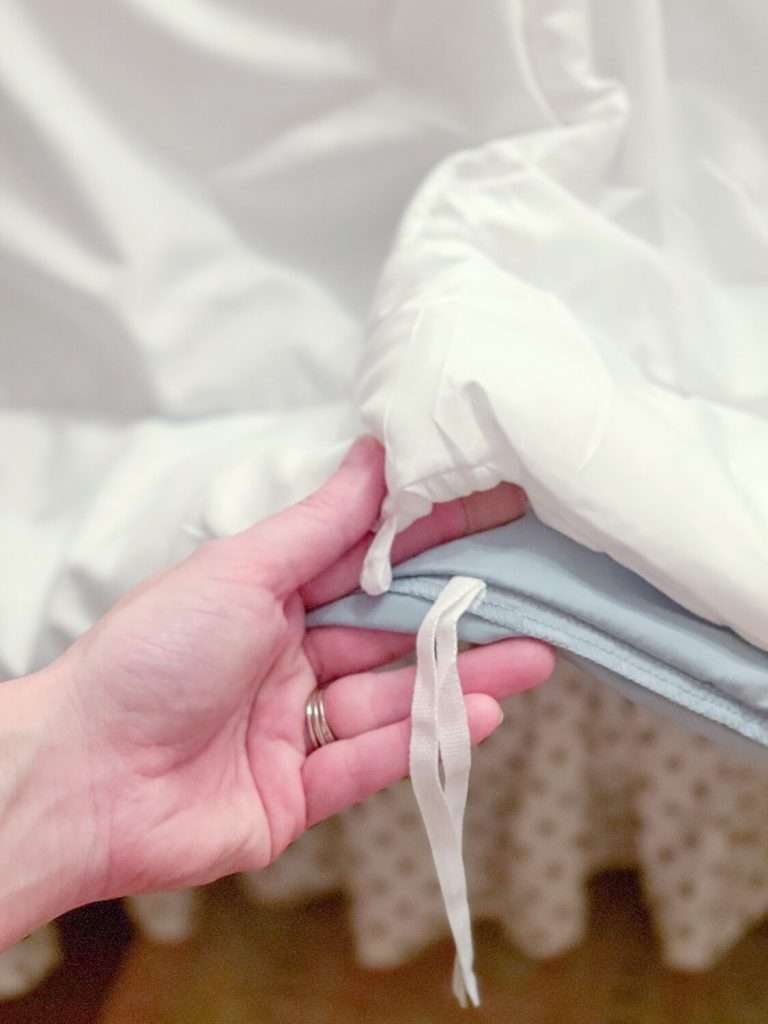 This look keeps the sleeping pillows behind the shams to serve as a way to prop them up. Utilizing a coordinating duvet/sham set helps the bed look polished. All it needs is a simple throw blanket folded neatly at the end of the bed.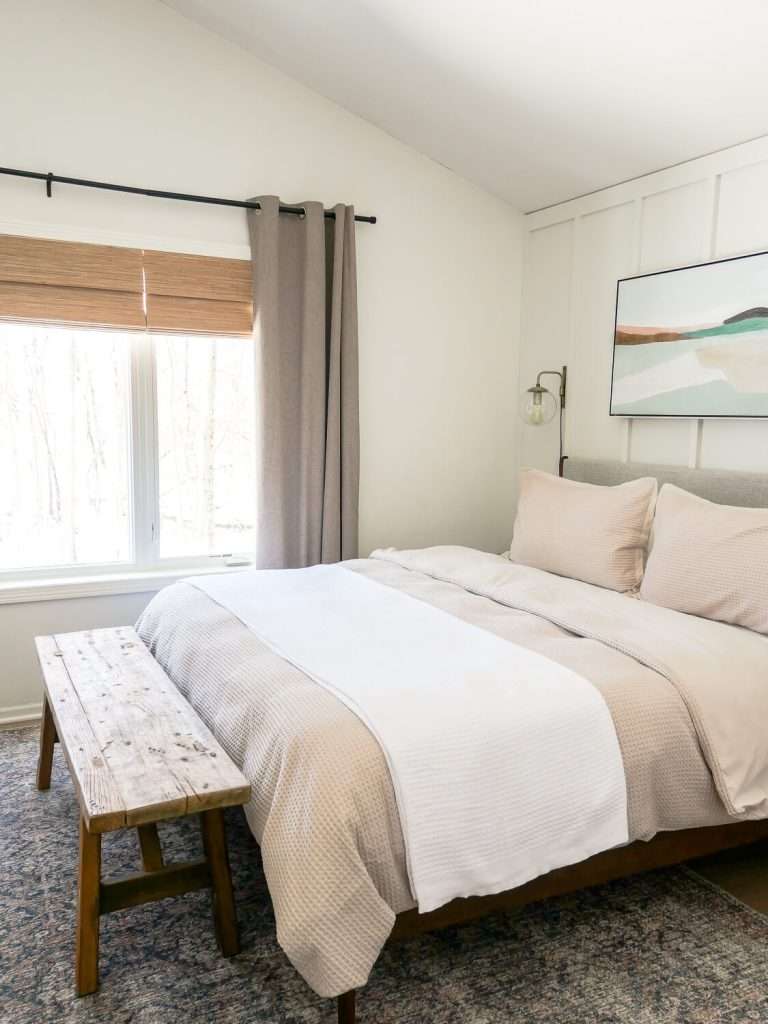 Personally, I always like to have my main comforter and an additional throw blanket. I sleep cold while my husband sleeps hot, so I always need the throw blanket for myself while he only uses the comforter.
Look 2: Waffle Weave + Pattern
For a simple elevation of the previous look, add a fun pattern!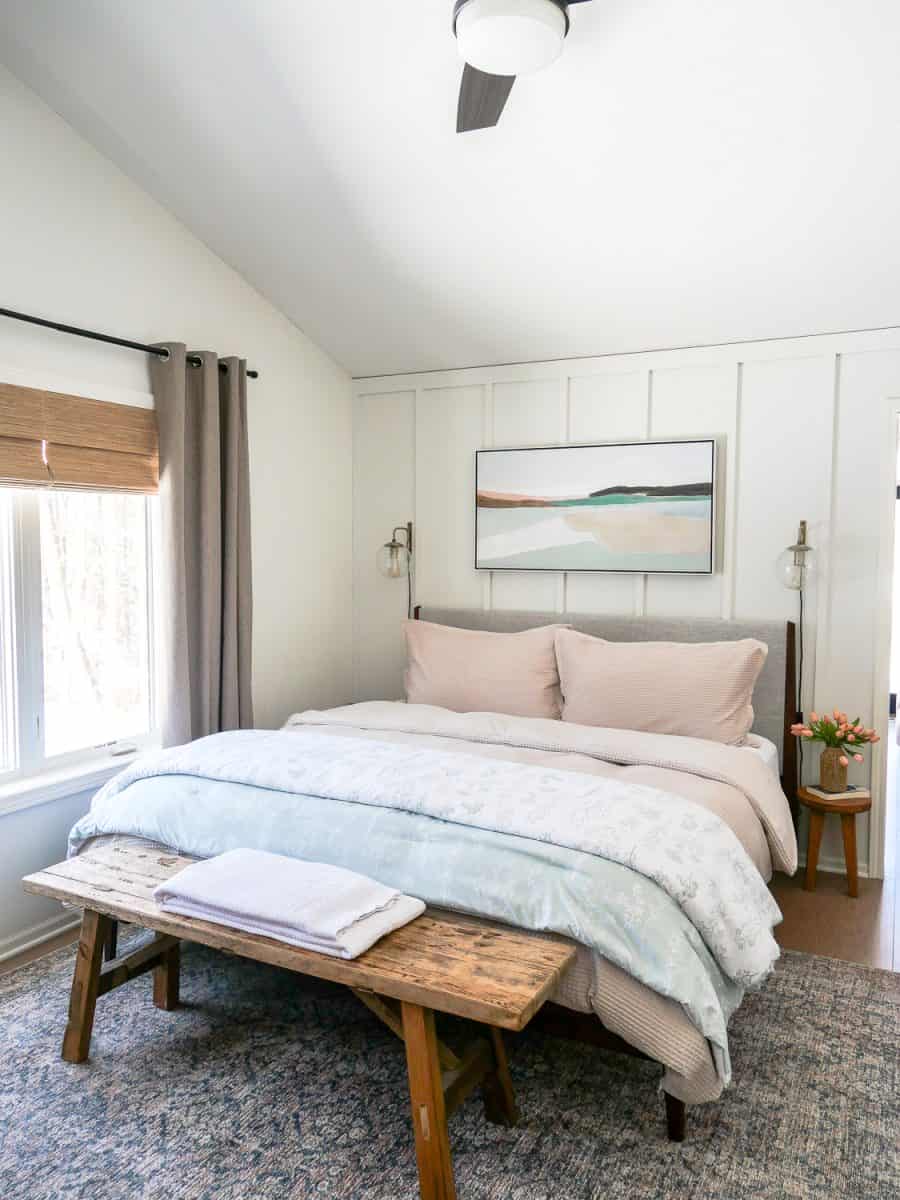 This floral comforter can actually be used to create two different looks since it is reversible.
Keep it neutral with the white side or add a pop of color with green (11 alternate colors available!)
Look 3: Pattern Play
Look three lets pattern take center stage.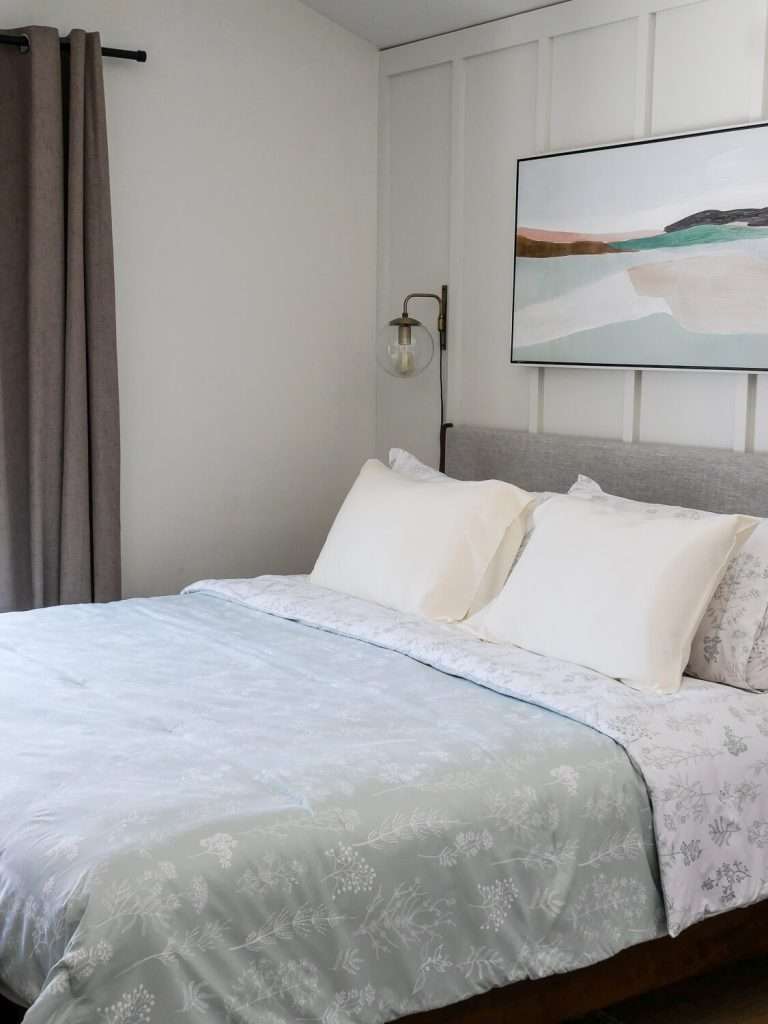 I swapped the main comforter from the waffle weave to the sage side of the reversible floral bedding comforter set.
To warm it up even more, I added these deliciously soft viscose (from bamboo) cream pillowcases in addition to the main shams. These also come in 14 colors and 4 pillow sizes.
I like to use these for sleeping pillow covers because of how silky they are. Perfect to help with healthy hair to have less breakage.
Look 4: Pattern + Layers
For an even more interesting look, layer on one or two textured blankets. Playing with texture and pattern can go a long way with keeping simple bed styling interesting.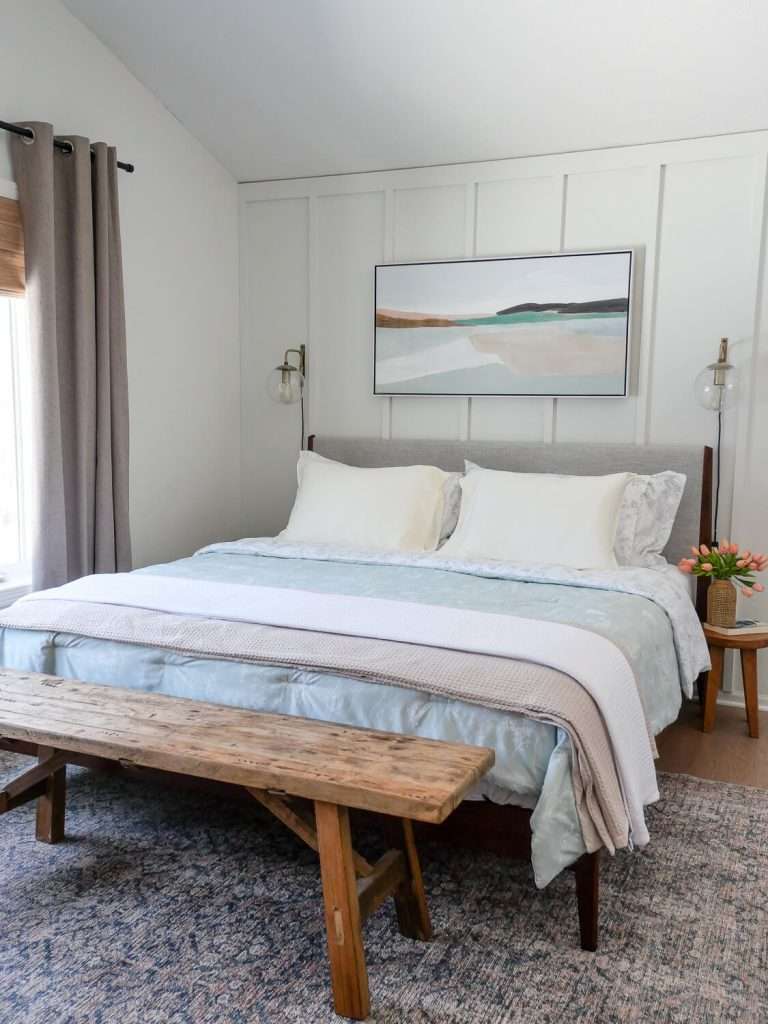 By now, you've seen all four of these pieces in a variety of styling options.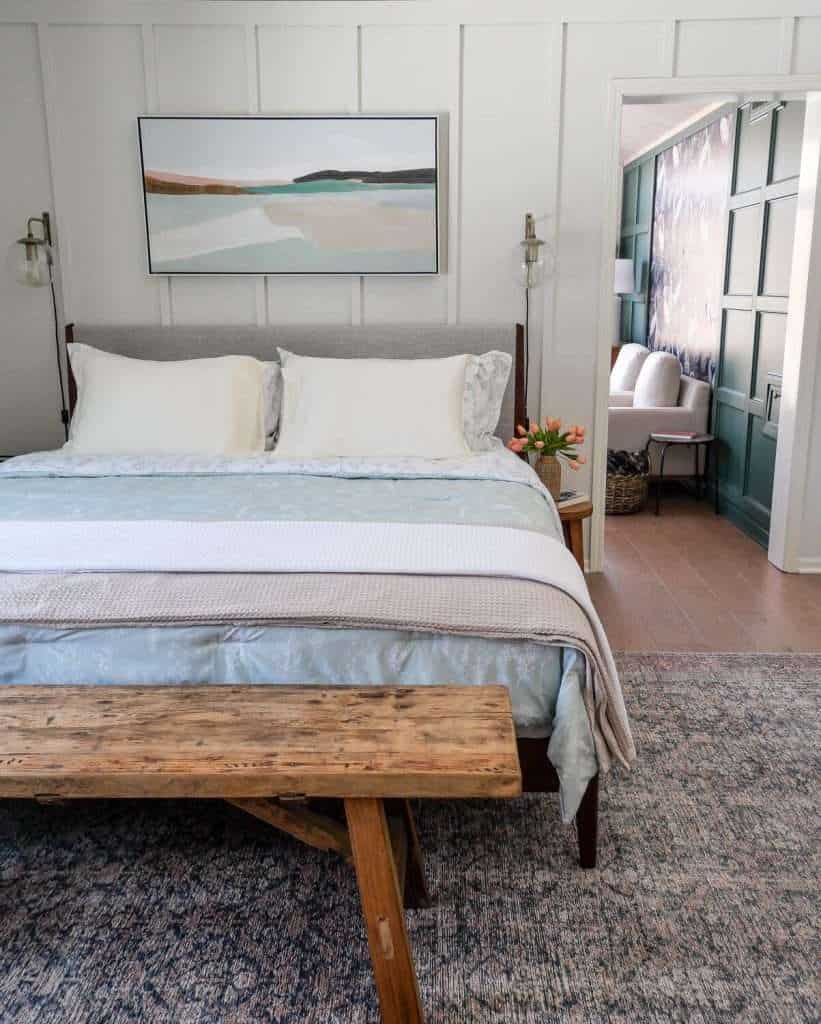 Add them all together and you have a beautifully versatile bed where you can easily add or remove any layer depending on your needs.
Look 5: Highly Textured Simple Bed Styling
The final look has a couple of new pieces added.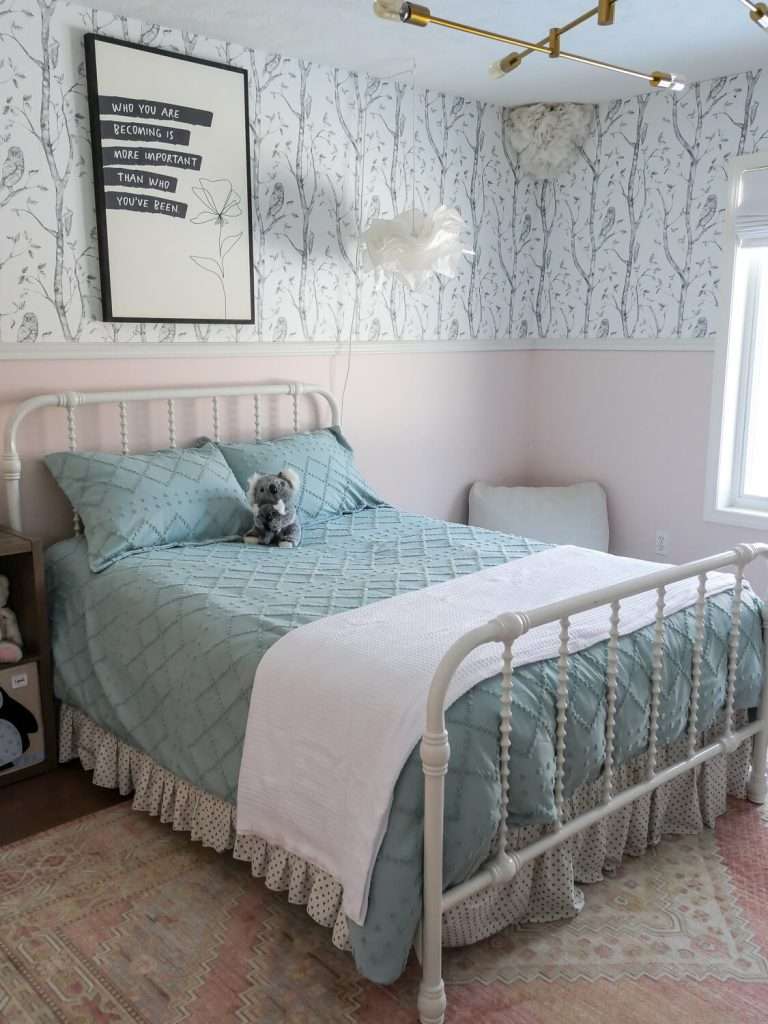 This beautiful tufted boho duvet cover adds loads of beautiful texture. It also comes in 17 colors! I love that it is textured enough that it also has pattern and can stand alone easily. There is nothing boring about it.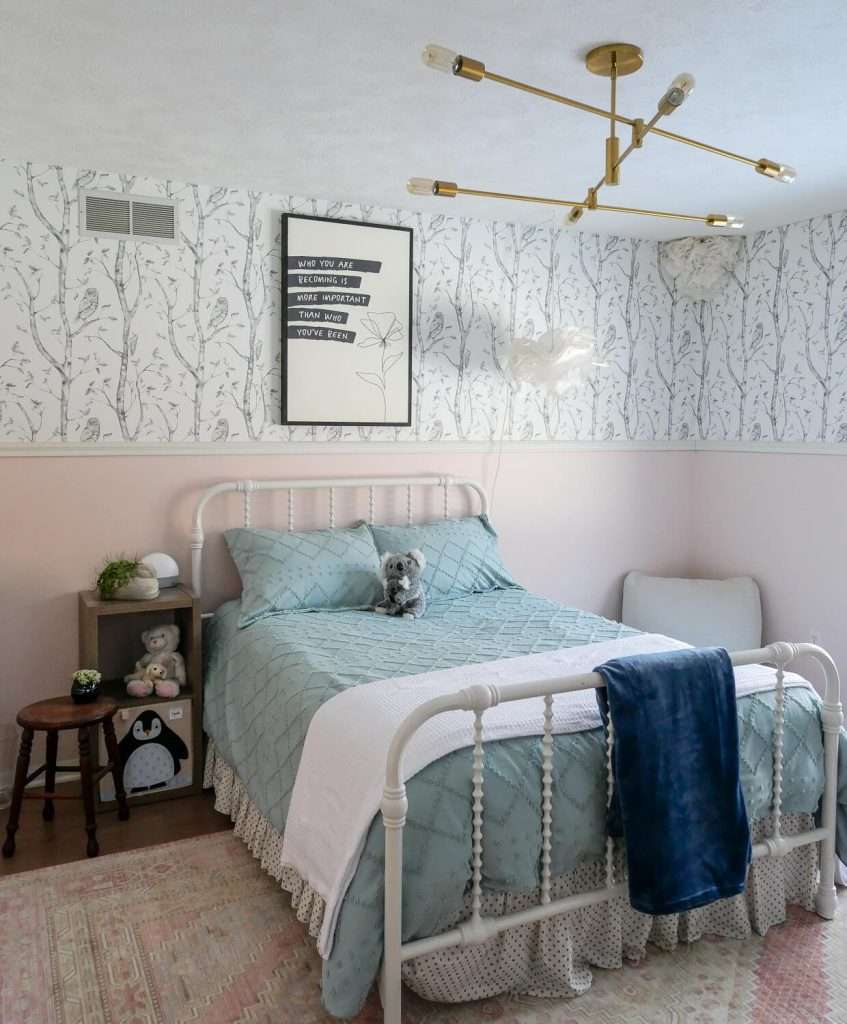 Pair it with the waffle weave blanket, or make it even more cozy with a warmer fleece option if you like additional layers.
Additionally, I love using these pillows for my sham pillows! While they have four different firmness options for sleeping pillows, I always get the soft option for shams because they are extra thick and fluffy to fill out the sham covers.
More Bedroom Inspiration
I hope these simple bed styling tips were helpful as you think of ways to simplify your daily bed making. These looks are perfect for spring, but most options are also season-less to be used year round.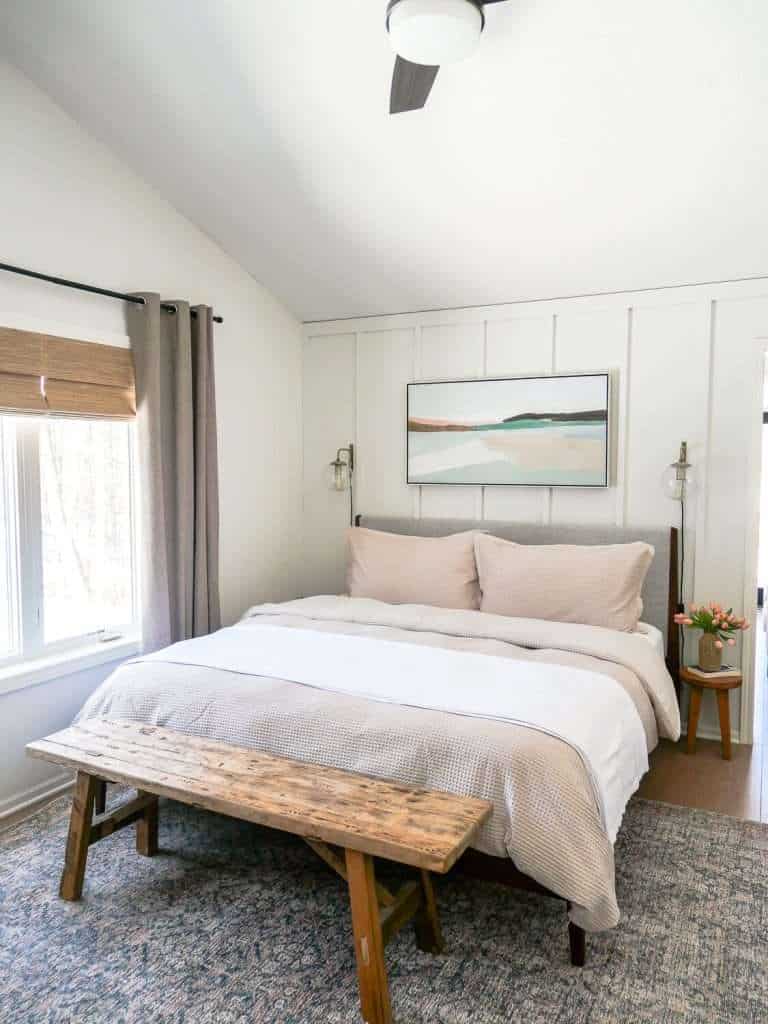 I love that these versatile pieces from Bedsure come in so many colors and sizes. You're sure to find exactly what you need for your space! Check out all that Bedsure has to offer.

If you're looking for more bedroom design inspiration, make sure to check out these articles next.
Thanks for stopping by the blog today! Make sure to subscribe to get my Grace Notes directly to your inbox and to access all my insider perks. You can also follow along daily on Instagram and weekly on YouTube!
~Sarah