15 Best Gifts for Stay at Home Moms (2022)
For a season, I was a traditional stay at home mom. I left my 8-5 job to be at home with my kiddos before they entered their schooling years and found it to be such a rewarding time. I still call myself a stay at home mom, even though I also work from home. Because really, stay at home moms can look many different ways. But one thing we all have in common: the desire to have tools that help us out at home! So I decided to do a round up of the best gifts for stay at home moms before we hit the holiday season.
This post contains affiliate links where I earn a commission on your purchases at no cost to you.
This post is sponsored with thanks to Walmart.
If you're looking for gifts for stay at home moms, these items are all things that I have and love. They are so useful around the home to help me be most efficient with my time. I use most of them on a weekly, if not daily, basis!
Some might say that a vacuum isn't a great gift, but really, moms just want things that will help them keep up with all things home.
Plus, of course I had to throw some pampering items in! Everyone likes to have a little pampering now and then.
I love that I can easily find all of these items at one place, Walmart. Walmart has an awesome online, as well as in store, selection to make shopping easy this year. Walmart Home is always expanding its selection as well. In addition to all of my personal favorites I'll share next, you can shop an awesome selection of gifts for her online at Walmart.
Best Gifts for Stay at Home Moms
Let's start with the practical gifts for stay at home moms. Personally, the practical gifts are my favorite. Vacuums, kitchen tools, items that are workhorses AND easy to clean. That's my kind of gift. If it makes my life easier, then it is the perfect gift idea for stay at home moms. Or in my case, a stay at home, work from home mom. 😉
Gift Ideas for the Home
Since stay at home moms are home (a lot) I will share some of my favorite gifts for home care.
Here are my top gift ideas for the home in a few different categories.
Cleaning:
These three vacuums are rock stars to help keep the home clean. I personally have the Shark robot vacuum and the Dyson cordless vacuum. Here are the reasons I love them both!
Shark Robot Vacuum: This vacuum gets run daily in my home. I love that it has an amazing battery life, doesn't cause any harm to furniture or walls, is able to transition from hard floors to carpet, and does an amazing job picking up dirt with a large dust tray. I use this vacuum for my main vacuuming and it does amazing regular maintenance.
Dyson Cordless Vacuum: This is my full power vacuum for our three story home. It has outstanding battery life with an hour run time. I can vacuum all three stories of our home one one battery. It has amazing suction power, but also has an automatic suction adjustment going from hard floors to carpet. Of course, it comes with helpful attachments as well! By far the best cordless vacuum I've ever had.
These make life easier for stay at home moms since the cleaning is done more efficiently and, if using a robot vacuum, totally hands free!
Additionally, I love these cleaning cloths. These are made to only be used with water, so it makes it so easy to clean. Plus, I feel more comfortable putting little hands to work helping out around the house when they aren't using sprays for cleaning! Fool proof cleaning, at its finest, with help from the kiddos. 🙂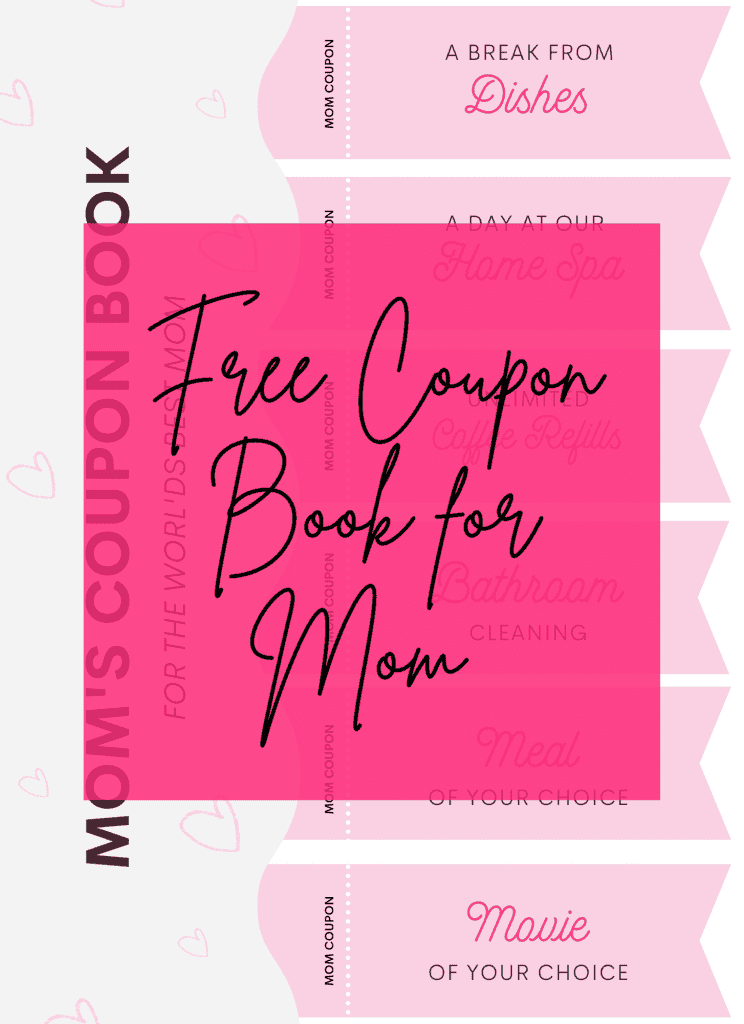 Don't forget to make some free coupons that mom can turn in when she needs help as part of your gift! You can download your free printables after you've signed up for my weekly newsletters to become a member of the Grace In My Space community!
Kitchen:
Next up: gifts for stay at home moms to help out in the kitchen!
Here are my favorites to make cooking a little easier for mom.
The fun thing is, these are also practical housewarming gifts for new home owners! Sometimes gifts for new homeowners can be hard to decide on, but all of these are staples in my home and would be so useful for stay at home moms or new homeowners alike!
My Lodge cast iron dutch oven is my absolute favorite. It is extremely versatile and I love that it is enamel coated. It makes it SO easy to clean even the toughest baked on messes. I have had mine for two years and it's still like brand new.
The Ninja Foodie grill is also extremely versatile. It isn't just an indoor grill, but it also air fries, bakes and roasts. This is a great option for those who like easy and fast dinner nights.
My immersion blender is perfect for frothing coffee drinks (aka: mom fuel), mixing smoothies, blending soups and much more.
And lastly, perhaps my favorite discovery of the last two years, a kitchen towel with a built in hook. I cannot even tell you how happy it makes me to be able to hang the towel right by the sink. No more towel on the floor, counter or sink. It is really the little things, my friends.
Comfort & Crafting
And lastly, mom's need some pampering and fun! So I've rounded up some gifts for stay at home moms that will show them how much you love and appreciate all their hard work.
Snag a few (or all of these) and put them into one basket, like this cute one, to make a really nice "I love and appreciate you" gift!
Plus, I'd be remiss if I didn't share my favorite crafting tool, the Cricut. I use my Cricut for everything! Making labels for my DIY cleaning supplies, organization, cards, artwork and tons more. It is a mom's best friend if she enjoys crafting!
Shop Gifts For Stay At Home Moms
I hope you've found this post helpful as you think of gifts for stay at home moms! Truly, whether the woman in your life is a stay at home mom, work from home mom, work outside the home mom, the distinction doesn't matter. These will all be useful for her!
You can shop my favorites by clicking the images below.

---
Stay Connected
Thanks so much for stopping by the blog today. Make sure and subscribe below to gain access to all my freebies, plus that free printable coupon to print off for your gift tag!
Make sure to follow along with me daily over on Instagram and weekly on YouTube as well!