The Grace In My Space Jewelry Collection! Wood, Marble and Leather
Hi Friends! I am so excited to announce the third and final post from my mini-fashion series! If you missed the first two posts, make sure to check out my series introduction and 20 cozy sweaters for the simple girl. For my final post in the series, I am beyond excited to announce the Grace In My Space Jewelry Collection in collaboration with the ever-so-talented Sheila at Dandelions in December!
Mini Fashion Series Finale!
This post is sponsored by sweet Sheila but all opinions are my own! I absolutely adore these pieces and am so excited to launch this collection! Post may contain affiliate links where I earn a small commission at no extra cost to you on your purchases.
Sheila makes absolutely beautiful jewelry with a message that is close to my heart. Her pieces are meant to not only be stunning, but to encourage and uplift women! What better way to do this than with custom messaging and subtle reminders that women can wear daily!?
As Sheila and I worked together on this collection she brought my vision to life. I love the elements of the modern farmhouse design style and she translated that to this collection. Wood, marble and leather elements are so soothing to me and I asked her to incorporate those natural elements into this collection along with words and phrases that are important to me in 2018: Grace, Be Still, He will make your paths straight.
If you read my 2017 review post, then you may remember that I'm focusing on Proverbs 3:5-6 this year. I was so thrilled that Sheila could incorporate that passage into a daily reminder for me to wear and share with you all. You can view the full collection below! Simply click on the image or item description to shop at Dandelions in December.
Shop the Modern Farmhouse Jewelry Collection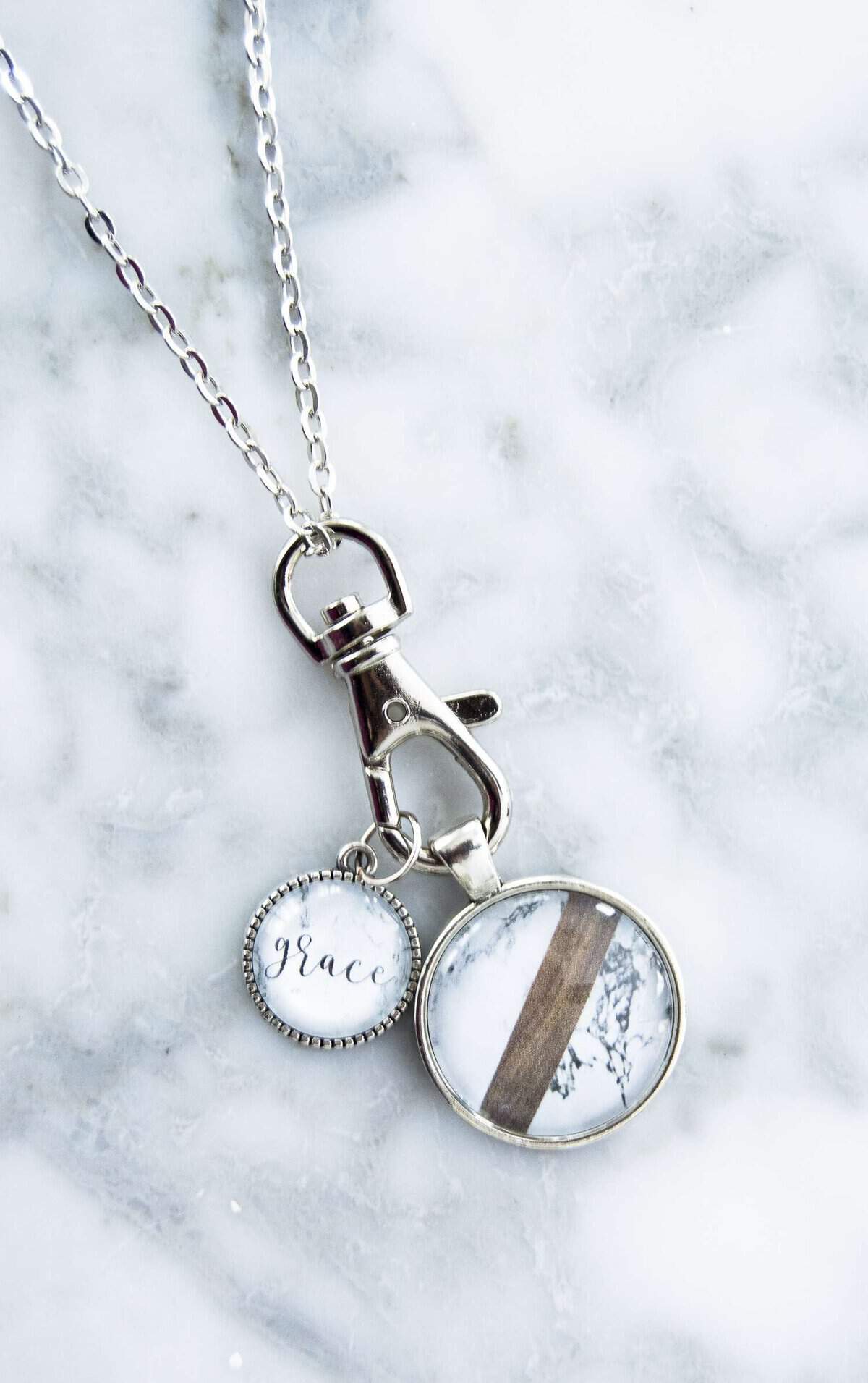 Isn't the collection absolutely stunning!? I'm so happy to collaborate with Sheila on this jewelry collection and she is such a gem to ask me to partner with her. I met Sheila through Instagram and absolutely adore her and her mission.
I hope that you all enjoy this beautiful collection as much as I have! Make sure to visit Sheila's shop today to snag a piece of this collection before they sell out for yourself or as a gift to bless another beautiful woman in your life!
Be blessed friends!
{Every day is an opportunity to bless someone else.}
SaveSave
SaveSave
SaveSave
SaveSave
SaveSave
SaveSave
SaveSave
SaveSave
SaveSave
SaveSave
SaveSave
SaveSave