How to Create Your Own Artwork | Free Botanical Prints
Are you looking for a unique way to add artwork to your home decor? Here is an affordable way you can create your own artwork, plus 4 free botanical prints for my blog subscribers!
I have been trying to find affordable artwork for my fireplace decor for about a year now. After hunting every possible online option, scouring flea markets, and becoming discouraged by the lack of options I loved, I decided to create my own!
This post may contain affiliate links where I earn a small commission on your purchases.
How to Create Your Own Artwork
My fireplace is very plain for my desired style. Long term, I will be adding character to it in some form or fashion. But at this point in time I'm excited to update it by creating my own artwork. These beautiful botanical prints will help add scale, balance and color to my otherwise boring fireplace.
So while I was tinkering with my botanical print design, I decided it would be fun to show you how you can also create your own artwork on a budget! I also wanted to offer the botanical prints I created to my blog subscribers as a gift! So make sure you are a subscriber to be able to download these 4 free prints!
1. Shop Graphic Design Sites
My go to site for creative graphic design options is Creative Market. There are so many talented artists that list their work for sale. It is fun to browse all the options. So to start creating my own artwork, I head to creative market and search a category.
For my botanical prints, I searched "summer botanicals". From the results I found the one that offered all of the elements I was looking for. I loved the colorful watercolor background options, splashes of gold spatters, and the floral options.
2. Build Your Artwork
Once you purchase your graphic elements, it's time to put them all together. Don't be intimidated by this step! This is the fun part. This is the part when you get to let your imagination run wild. Traditionally, each graphic package comes with different elements for you to use.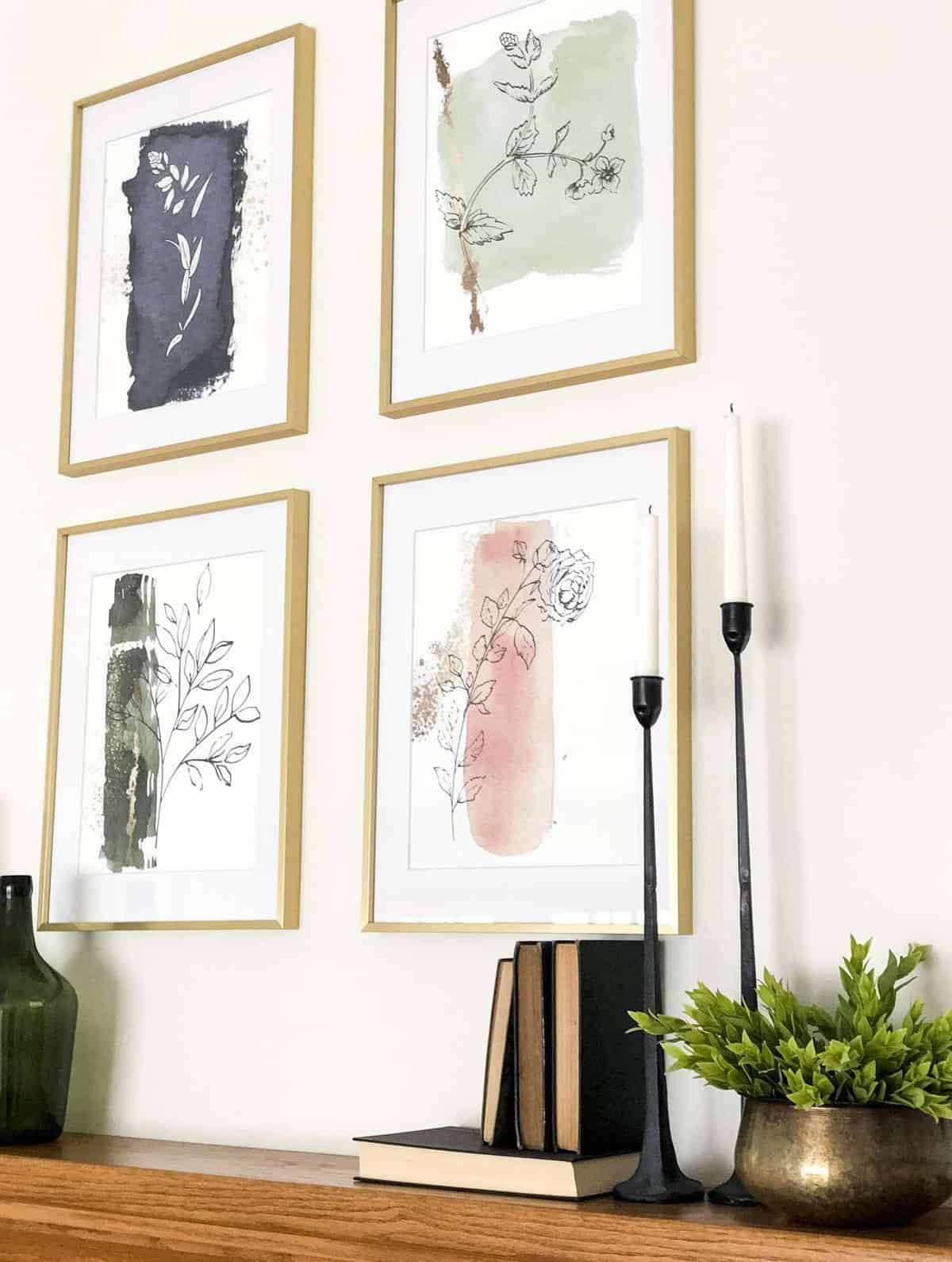 My bundle came with a set of watercolors, a set of florals, and a set of gold splatters. Each came in the version available to use in Photoshop, a graphic design software. However, I'm not skilled in photoshop and it is an expensive software to buy if you don't plan to use it professionally. Instead, I went to my go-to design platform: Canva.
Shop This Look

Canva offers a free and paid version, however it is extremely user friendly. You simply upload your graphic elements to your account, select the size you want to create (mine are designed as 11×14 in), and then start building your artwork.
Think of this process as layering. First, I layered the watercolor as a base. Next, I added the floral elements. Finally, I topped it off with the different gold splatters as an accent.
3. Download for Printing
Once you've placed all your elements in the desired design, you simply download your new artwork! You have the option to download for print, screen, or directly to Pinterest for those who want to market their prints.
PDF offers high quality printing options if you plant to print at a print shop or office store. I used JPG to be able to print directly from home through an online photo service. Walgreens, Wal-Mart and photo sites like Snapfish all offer quality photo printing options.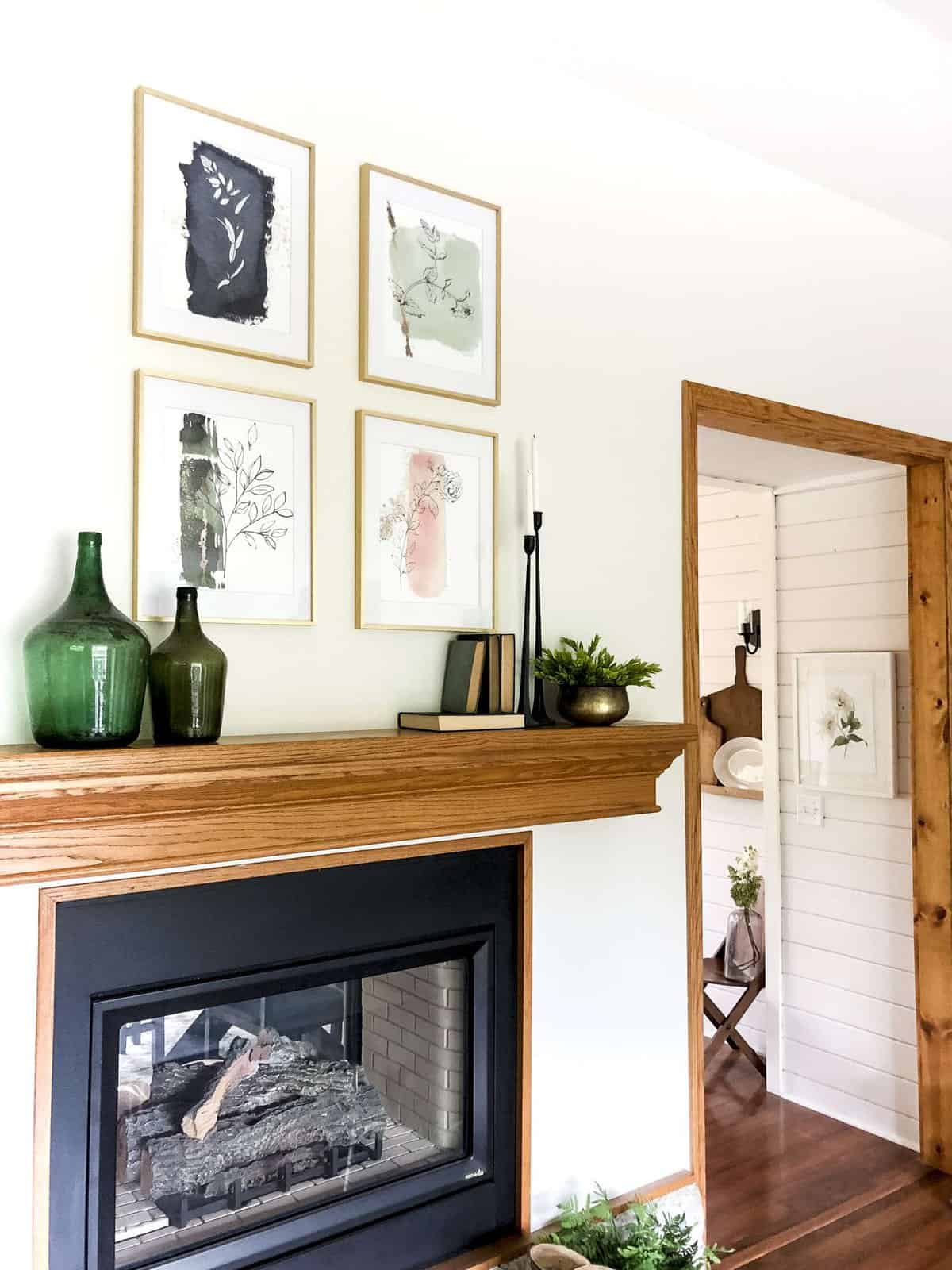 You simply download the image, upload it to their site, and then print! My free botanical prints were built to be able to print up to an 11×14 print.
For those who are visual learners, here is a short video showing the process of creating your design in Canva.
4. Frame It
I loved these simple and modern gold frames to help bring the gold flecks out of my artwork. These sleek black frames are also a great bargain at only $4 a piece!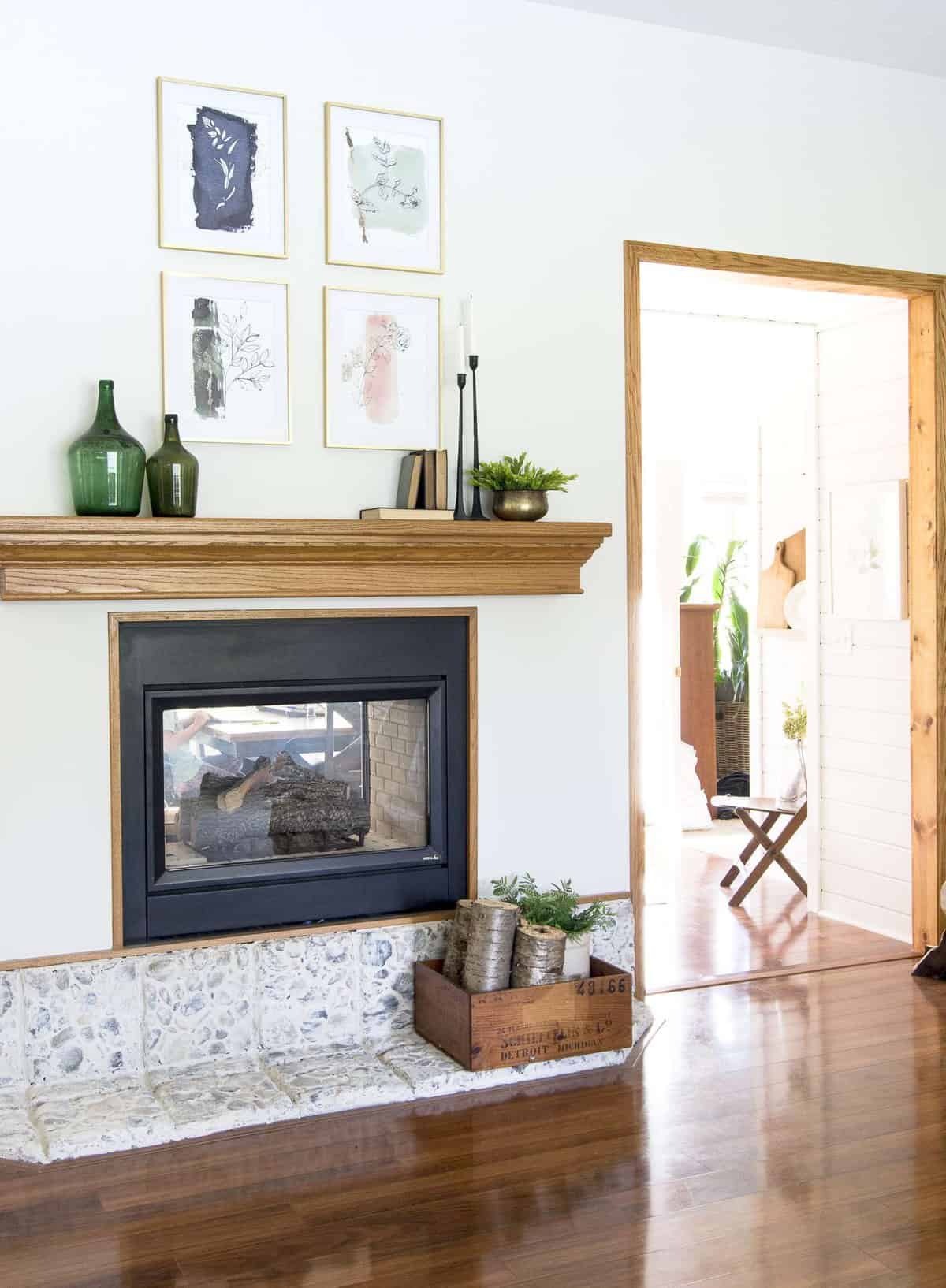 It truly is so simple to create your own artwork. The graphic design options out there are absolutely beautiful and it just takes a little time and creativity to make something you love. My graphic design bundle was $14 to purchase and my botanicals cost $25 to print. So for less than $40 I created four pieces of artwork that covers a large scale gallery wall.
Typically, 11×14 artwork can cost up to $50 per piece! Creating my own artwork saved me $160 on the cheap end! And I love that I can swap out new artwork for the seasons using the same frames.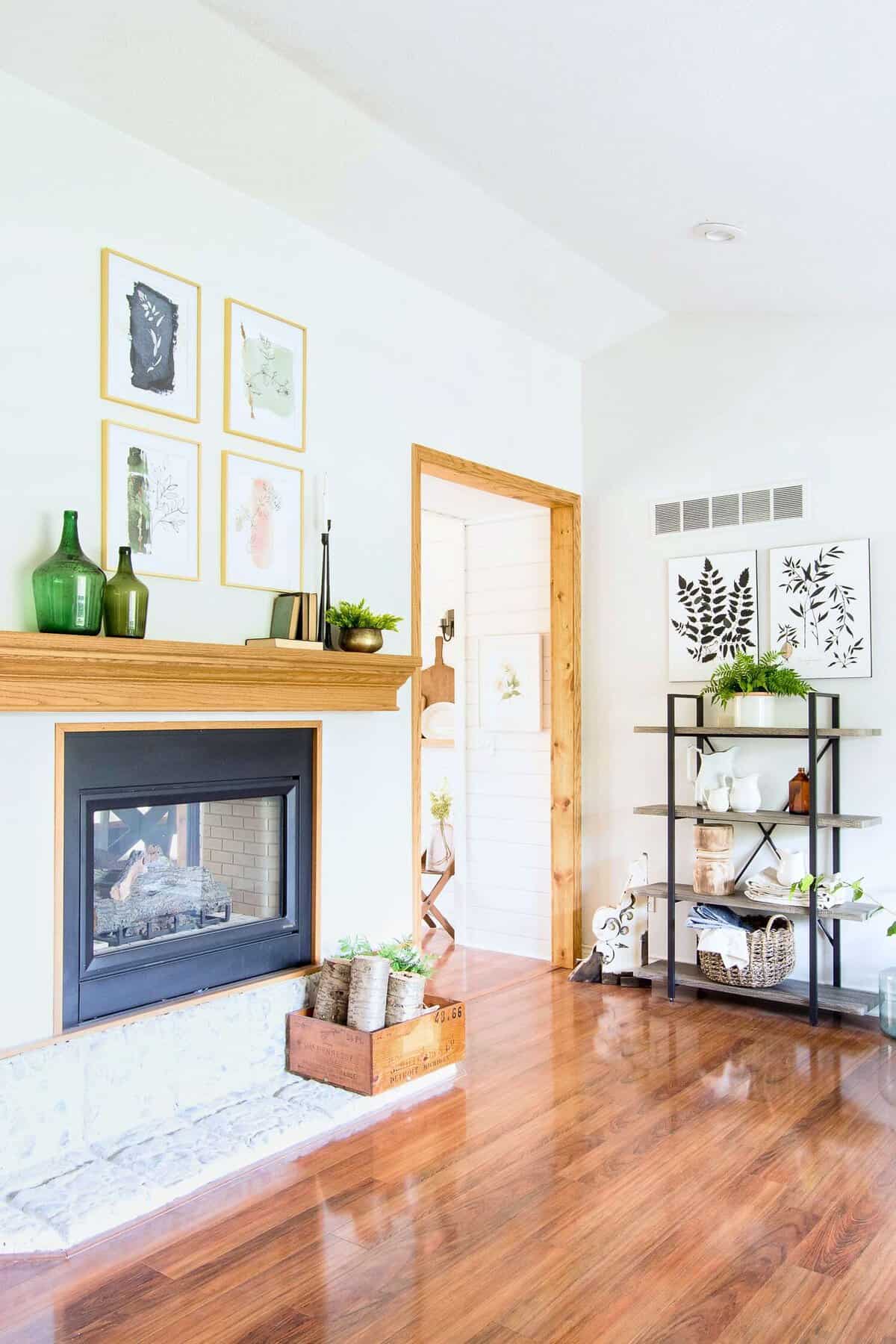 Free Botanical Prints
I hope that this simple tutorial has been helpful to you! It is really so easy to create your own artwork once you've played with the design sites and get the hang of the system. Don't forget, you can become a blog subscriber and download your free botanical prints for use in your own home!
If you decide to display this artwork I'd love to see it in your home! Please tag me in a photo on Instagram @graceinmyspace so I can see it!
If you're looking for more free printables, make sure to check out my Monday Musings of Grace where I offer free inspirational printables often!