Kitchen Pantry Ideas for Storage and Organization
Are you looking for kitchen organization ideas? After we remodeled our kitchen my pantry organization was seriously lacking. So I finally took the time to figure out how to whip my pantry into shape! Here are simple kitchen pantry ideas perfect for easy storage and pantry organization solutions.
This post is sponsored by Bed Bath & Beyond.
All thoughts and opinions are my own.
Kitchen Pantry Ideas
One of the best parts of my new kitchen design is the large pantry. I love having all the space to stock up on our most used dry goods. However, with ample space often comes ample chaos.
Busy weeknight dinners and morning school lunch prep was difficult with the lack of pantry organization. So, I teamed up with Bed Bath & Beyond to get my kitchen organized and share kitchen pantry ideas with you!
Kitchen Pantry Before
Let's all remember that this is a judgement free zone. I'm all about grace over here, so bear with me as we dive into the depths of mayhem that was my kitchen pantry.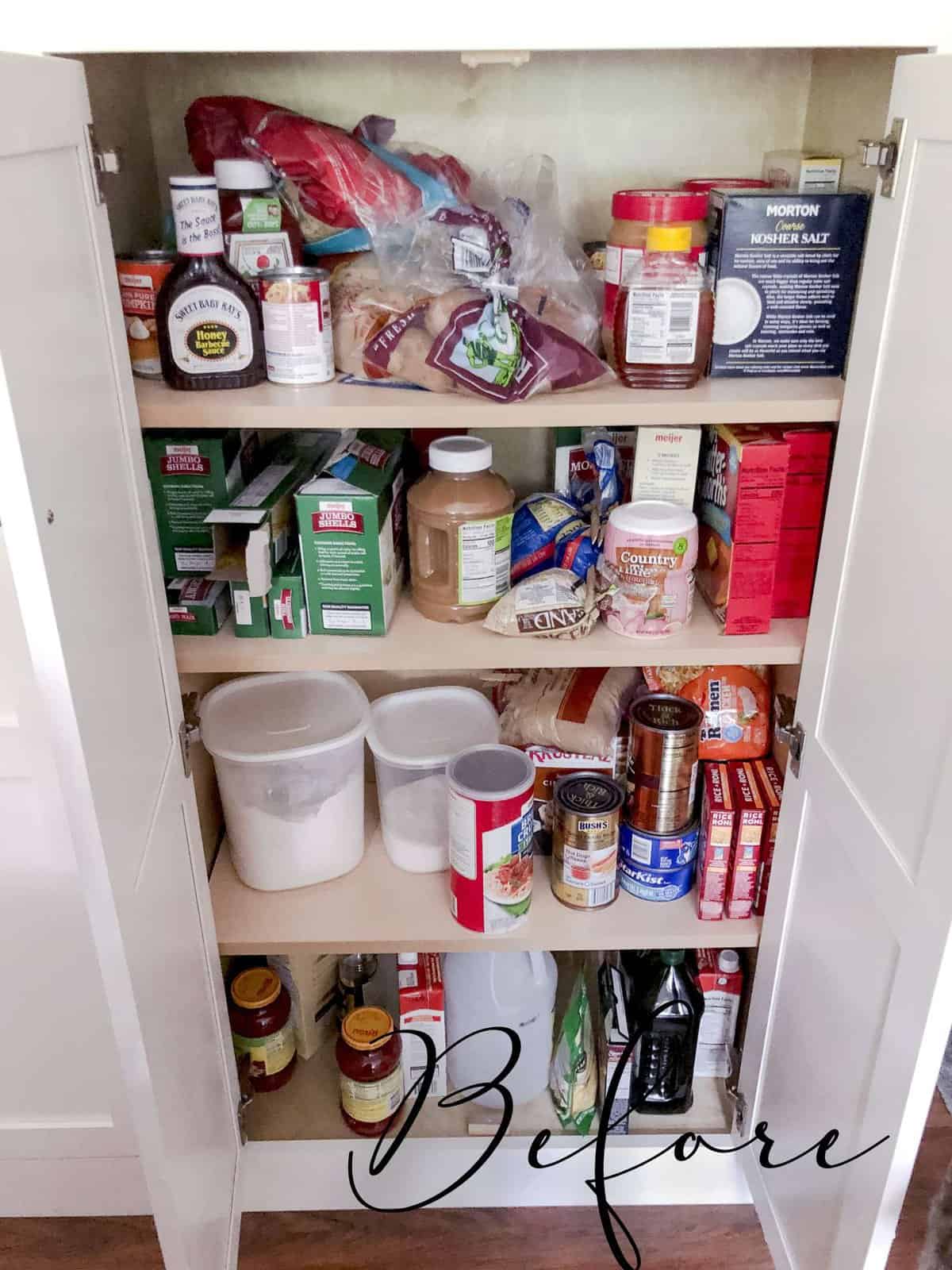 I will give myself an ounce of credit that at least my pantry was divided into "baking/dinner" and "snack/breakfast" categories. But that's about it!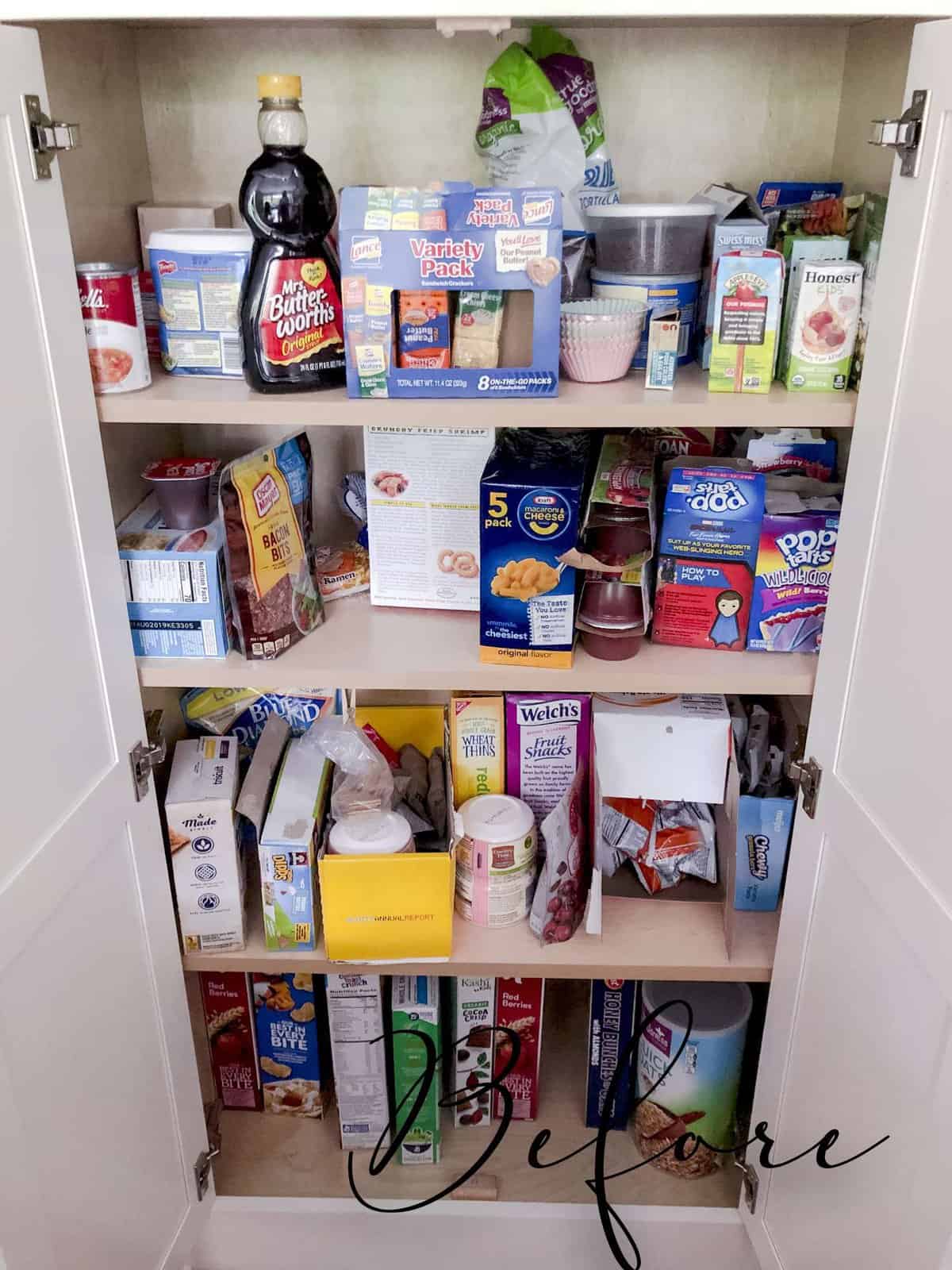 I can't even count the number of times I've bought items I already had 3 of in the cupboards because they are buried in the back. Who can relate?
Luckily, all it took was choosing the pantry storage containers that made sense for the type of food I am storing.
Pantry Storage Containers
I wanted to make sure that all of the kitchen containers I chose from Bed Bath & Beyond were clear. Seeing the food that is inside makes it so much easier to know the quantity I already have. It also makes kitchen organization more streamlined because everything has its place.
Kitchen Organization
The first step in streamlining meal time was to completely empty my pantry.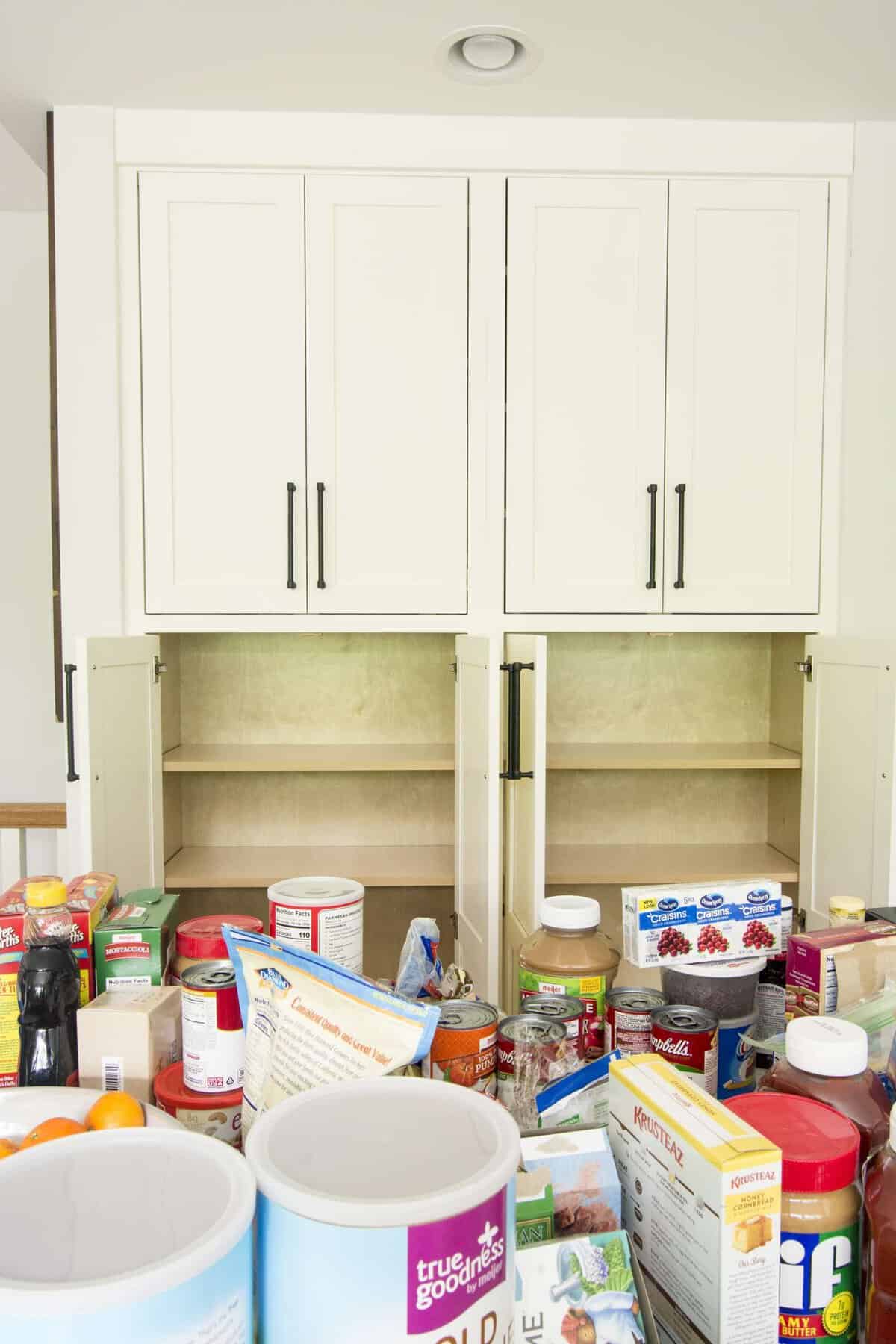 To say that this was eye opening would be an understatement. I had to throw out many items that were expired simply because they had been pushed to the back and weren't visible.
My kitchen looked like a bomb went off for awhile. But they say things usually get worse before they get better. 😉 It is actually a great practice to go through your kitchen pantry often!
Shop Kitchen Storage

Kitchen Cabinet Organization
Next, I cleared out all the expired items, grouped like items together that had previously been scattered, and decided how I was going to use my new bins.
Snack Cabinet
Let's start with the snack cabinet.
I chose to group breakfast and school lunch foods together to make the morning routine more simple. These packet organizers are one of my favorite bins because they have three separate compartments to divide smaller items.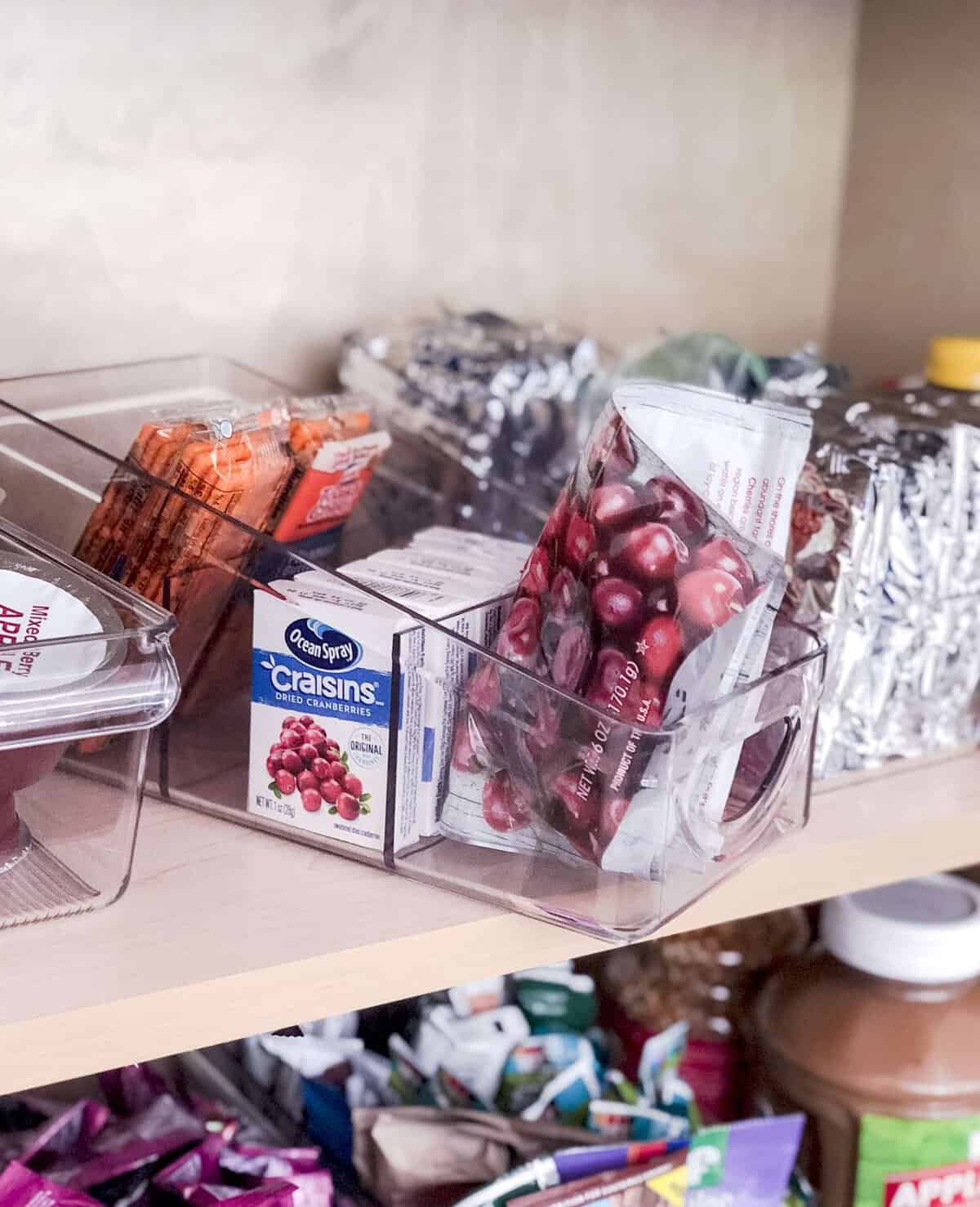 And the iDesign Linus Pullz storage bins hold so much! Now I can take my kid's lunch items out of the cardboard box right when we get home from groceries and see exactly how much I have stocked for the coming weeks.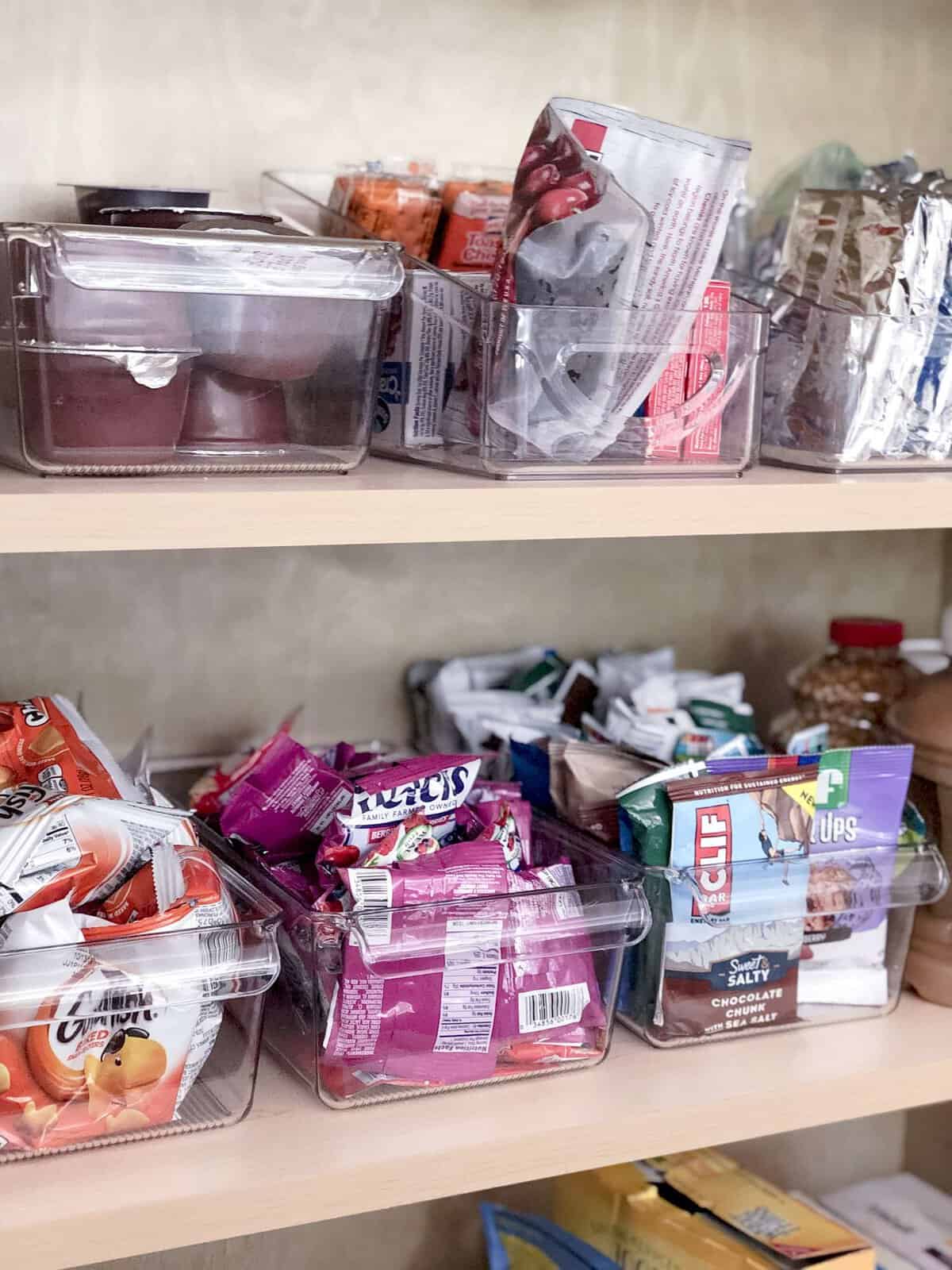 I think the pantry storage container I may be most excited about are these cereal dispensers. I know I cannot be the only one tired of eating stale cereal because certain children never remember to roll down the bag. 😉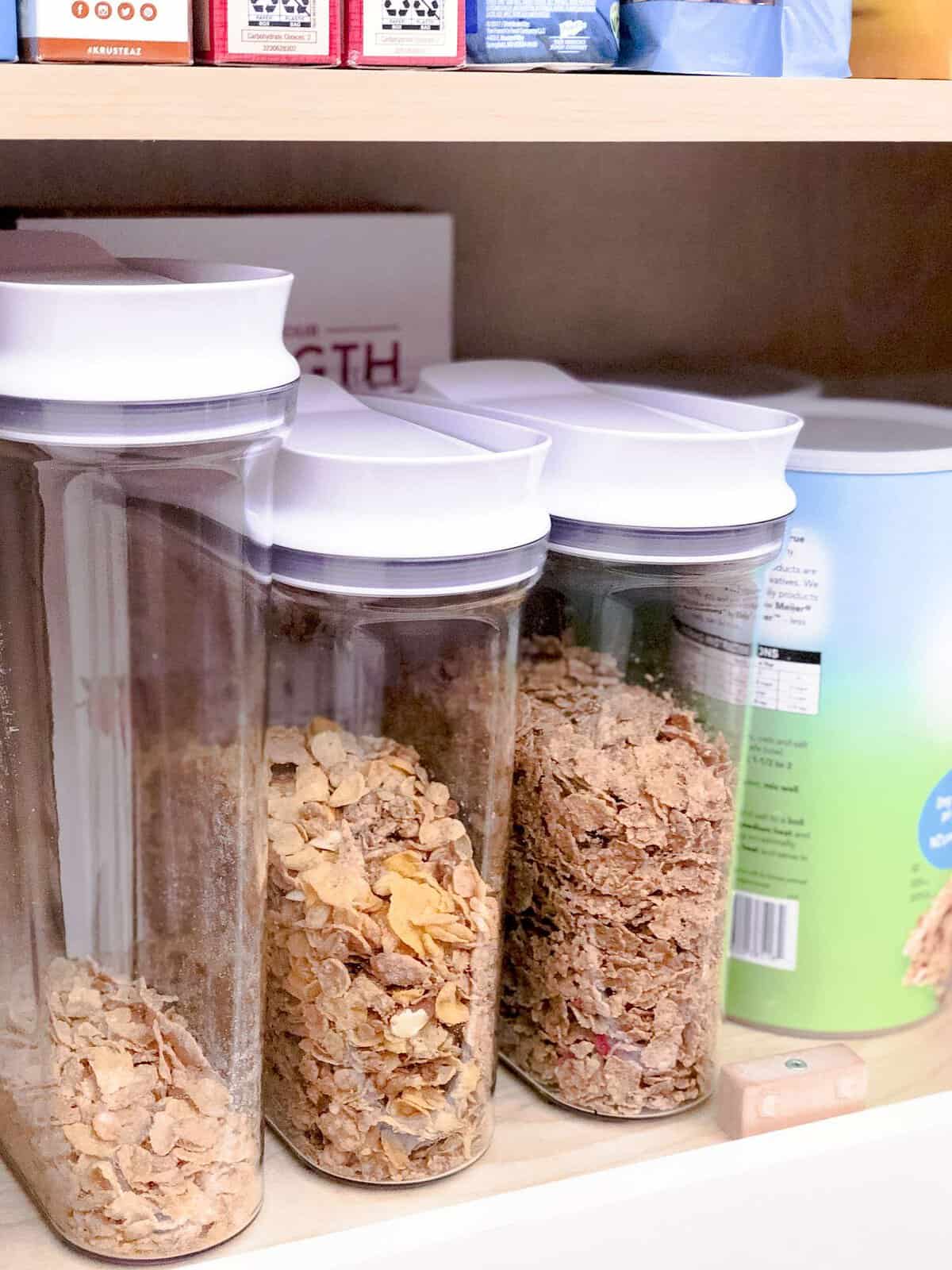 These pop top containers have been an amazing solution to keep our cereal fresh.
Dinner Cabinet
Next, I tackled my baked goods and dinner prep pantry. Let's just say we won't be running out of mac n cheese for awhile. But, now I know how many I have!
I wanted to be able to use the space to its fullest potential. So I tried out these can organizers and they work perfectly! I want to get a few more for my stock pantry in the basement as well.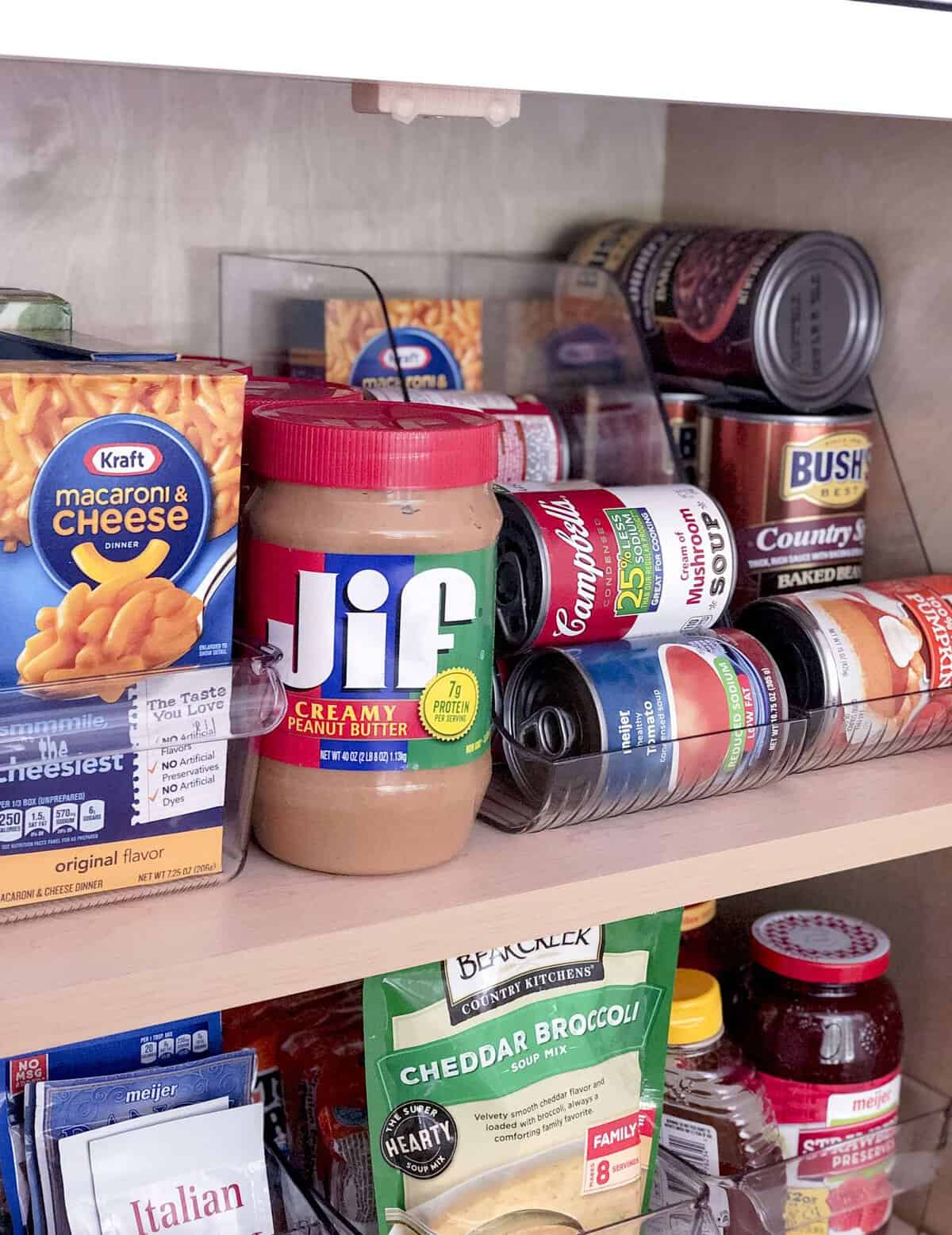 Next I tackled the dry pastas. This four piece canister set was perfect for my spaghetti and various rices.
I put my jumbo noodles in the remaining canister I had left over from my 4 piece dry storage set I used for my sugar and flour. I love that these are airtight to avoid hardened brown sugar!
I wanted to make sure I didn't toss all the important cooking times from the packaging. So, since I typically buy the same brand, I simply cut out the directions and taped it under the lid. Simple solution!
It is amazing what some intentionality and proper storage containers can do for kitchen pantry ideas that make life a little easier!
Kitchen Organization that Serves as Decor
To top off my organization extravaganza, I added this beautiful acacia wood lazy susan to our kitchen island.
I love how beautiful it is to always sit on my countertops. However, it also serves a purpose for morning prep when it is normally filled with butter, salt and pepper, and our fruit bowl.
Kitchen Pantry Ideas to Make Prep Easier
I hope that you've found these pantry storage containers from Bed Bath & Beyond helpful as you get ideas for how you can organize your own kitchen pantry!
Our morning routine has become so much more streamlined since organizing this pantry. I'm already scheming how I can do the same for our tupperware drawer and under the kitchen sink!
What's your favorite way to organize your pantry? I'd love to hear more tips in the comments below! Make sure to check out Bed Bath & Beyond for all your organizational needs as well!