Watermelon Recipe Ideas + Easiest Way to Cut Watermelon
Do you love watermelon? This refreshing fruit is an easy addition to a summer party and my personal favorite. Today I'm sharing the easiest way to cut watermelon, plus 7 watermelon recipe ideas.
This post may contain affiliate links where I earn a small commission on your purchases.
The Easiest Way to Cut Watermelon
It can be so easy to get sucked into all the kitchen gadgets we have these days. Melon baller, melon slicer, melon blender, melon dicer. Personally, all I need is a quality knife, a cutting board, and a bowl to serve up perfectly cubed watermelon!
I prefer this cutting board with a well surrounding the edges. This helps to keep the watermelon juice from flowing overboard onto your work surface.
Now that you have the proper tools that are commonly found in the kitchen, I wanted to share three simple ways to cut watermelon.
My Favorite Simple Kitchen Tools

Cubed Watermelon
My method for cubing watermelon is so simple and creates the least amount of mess possible. By slicing the watermelon flesh all contained within the rind, it is easier to contain the juice and transfer the flesh into a bowl. No more scooping and sloshing!
Watch my YouTube video for the full tutorial!
Sliced Watermelon
Start by cutting your watermelon into eighths. Once you have those perfect wedges, simply slice the watermelon into handheld sized slices. Place on a platter and serve for an easy hand-held party snack!
Balled Watermelon
If you want to create a slightly more classy look to serve your watermelon, try an ice cream scooper! This will create larger watermelon balls. Note: These will not be quite as pretty as a watermelon baller could create. However, for those of us who don't want to add more rarely-used tools to our kitchen, an ice cream scoop does the trick!
I hope that these three simple ways to prepare your watermelon are helpful! I love simple and sweet and there is nothing easier than serving watermelon as is.
Watermelon Recipe Ideas
For those of you looking for some delicious watermelon recipe ideas, make sure to visit the blogs below! There are some beautiful and yummy recipes to enjoy! Click the links to be taken to the recipes.
Creamy Lime Watermelon Cake by Lemon Thistle
Watermelon Pizza by Everyday Maven
DIY Watermelon Centerpiece and Lemonade Recipe by A Blue Nest
Watermelon Cucumber Water by Aratari At Home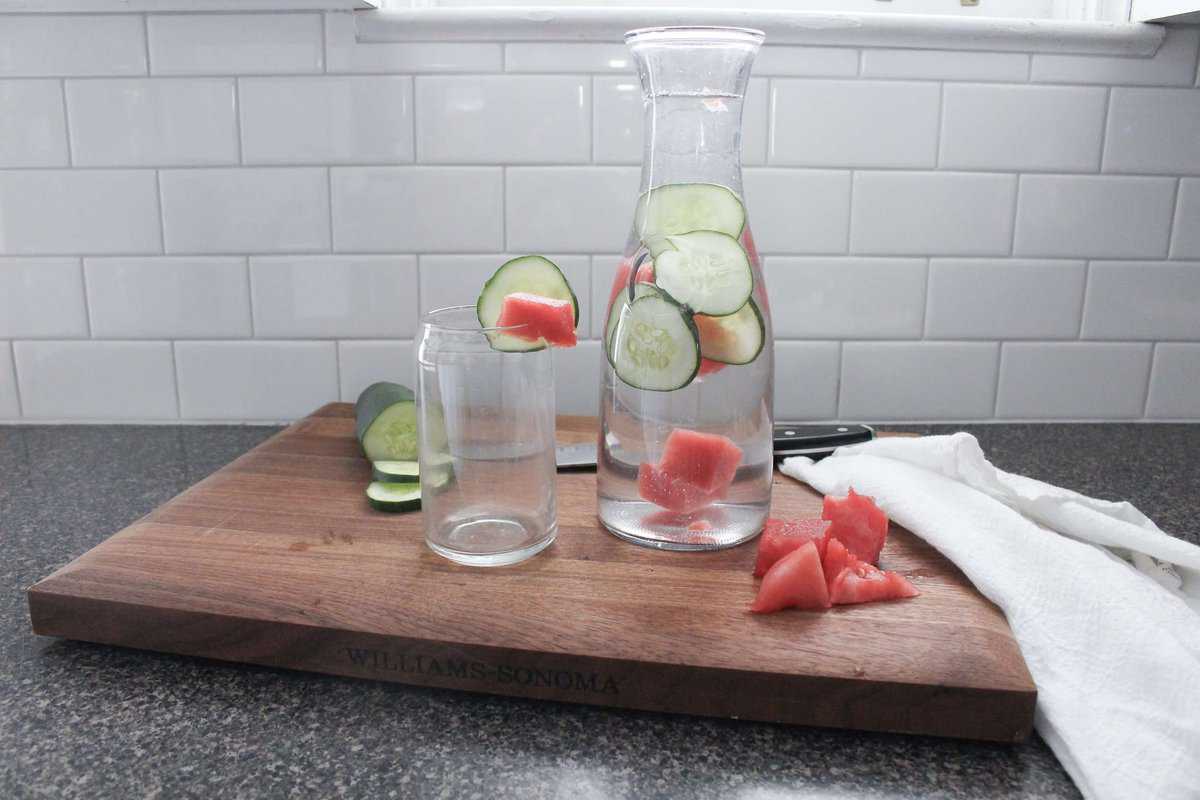 Watermelon Lemonade Slush by Crisp Collective
Watermelon Cooler by Everyday Maven
Watermelon Mint Lemonade by Crisp Collective
I hope you enjoy these refreshing and simple watermelon recipes! And best of all, now you know how to cut watermelon the easiest way possible. I hope you enjoyed the video and subscribe to my YouTube channel for more video coming from me!