5 Ways to Know When To Decorate for Fall (2023)
Are you a "pumpkin spice in August" or a by-the-book decorator when it comes to fall decorations? Either way, each year you may wonder how do you know when to decorate for fall? I'm answering this question today with 5 concrete ways to know when to start decorating for fall.
This post may contain affiliate links for your convenience.
How to Know When to Decorate for Fall
Autumn decorations are always a favorite of mine. The weather starts to become crisp and cool. The colors slowly progress from green and vibrant to cozy and colorful hues of amber, reds and browns.
However, while I'm all for early autumn decorating, many people get stuck on the "proper" timeframe for when to start decorating for fall.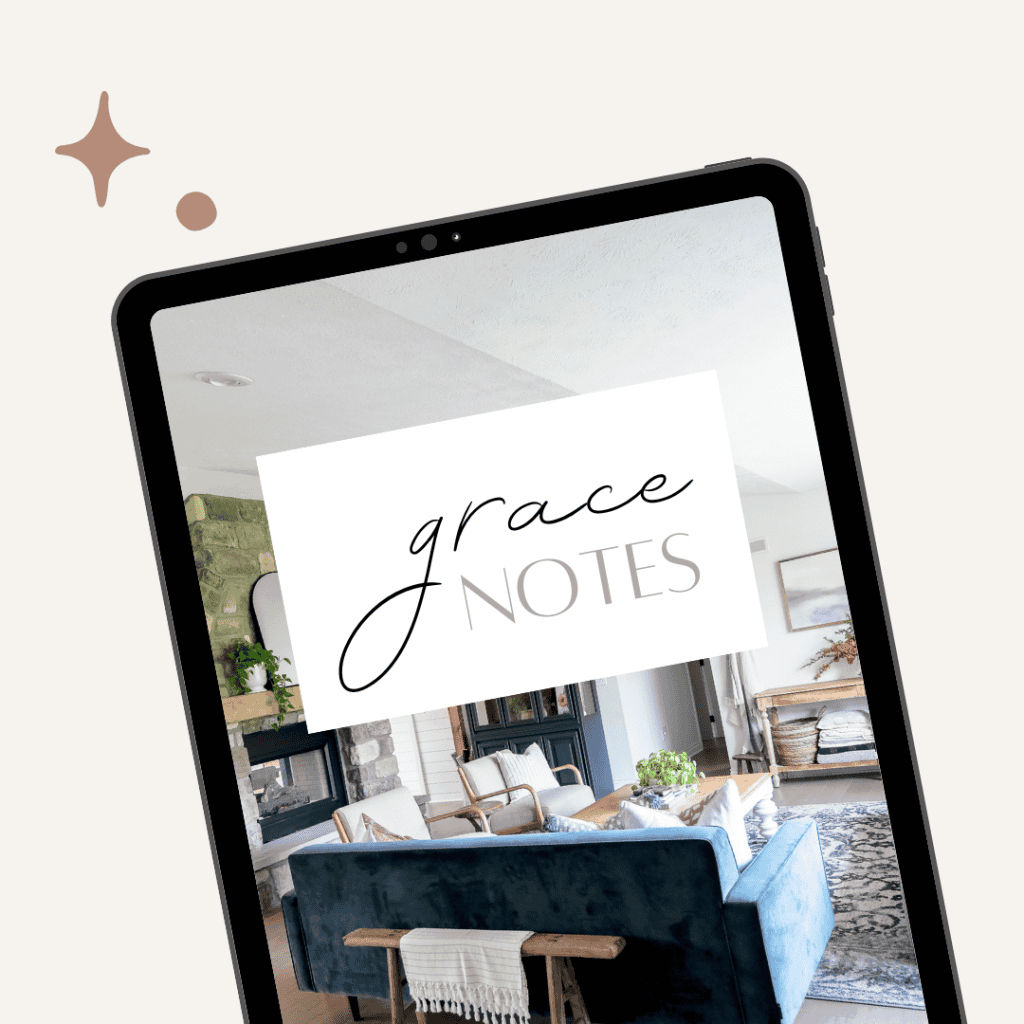 Get MY FREE DIY & DESIGN GUIDES
When you join MY newsletter
So today, I want to break this question down into 5 concrete answers. Pick the one that best suits your personality because each answer actually depends on Y-O-U.
When Should I Decorate for Fall?
Here are 5 guidelines to help you determine when you should pull out the fall decorations.
1. Using the Calendar to determine When to Decorate for Fall
The first and most obvious answer is to decorate for fall when the calendar switches to fall months. August-November are often sited as autumn decor months.
However, each geographic region "looks" different when it comes to fall weather.
While I often see fall colors start to appear on the trees in August here in Michigan, many southern states are still enduring 100 degree weather.

If you're a by-the-book type of person, fall is actually late September through late December. However, we all know that by December 1 we are well into Christmas decor season!
So, for August and September, I usually pull out some simple fall decor ideas that can transition from late summer to early fall.
In spite of that, August-November is a 4 month timeframe and is likely not concrete enough for those of you who want to know exactly when it's acceptable to transition to fall decorating.
So, let's move on to number 2.
2. Decorate for Fall When You Have Time
There is so much wisdom in tackling your to-do list when it makes sense for your schedule.
Perhaps you're a big entertainer in your home and the months of October-November are jam-packed with hosting commitments. Then, it makes the most sense for you to transition to fall decorating in August or September.
MAKE THIS ART
Downloadable art is an amazing way to create custom large scale art on a budget. You only need three supplies!
Knock decorating off the checklist early so you can focus on activities, menu planning and food prep later.
On the other hand, August and September might be your busy season with back-to-school transitions and fall sports starting. If that's the case, push your fall decorating back to later in the fall when you get into a routine again!
3. Transition to Autumn decor when Autumn Arrives OUtside
Another key marker for adding fall decor to your home is when the season visibly changes outside.
Even though you might be seeing fall decorating ideas across the internet in July and August, the season likely doesn't arrive outside until September or later.
Take those later summer/early fall months to Pin and save fall decorating ideas that you want to implement later. Then, put your plan into action when makes sense for your geographic location.
4. Decide When You are Personally Ready to decorate for Fall
Some years I feel like decorating for fall in July. I'm just over summer and want some cozy textures and moody colors.
Other years I want to stretch summer decor out as long as possible. Honestly, most years I don't actually feel like incorporating autumn decorations into my home until October. But that's because summer is my favorite season!
Perhaps you love autumn and want to decorate for fall as soon as possible. Then do it!
Start adding in fall decor as soon as you feel the itch to switch and throw out the "right answer" to when to decorate for fall.
It is your home, after all! What you display should bring you joy and excitement, no matter the proper styling rules.
5. Decorate for Fall When THe holidays Arrive
The last key indicator that you should switch your summer decor to fall is when holidays go into full swing.
Autumn is the season for holidays. Halloween and Thanksgiving are the most common holidays to decorate for in the fall. However, fall decor in general has a very different feel than summer or Christmas decor.
Therefore, you may be the type of person that is a holiday decorator rather than a seasonal decorator.

That is amazing! Start pulling out those pumpkins in October when Halloween is on the horizon.
Then, switch to fall foliage, harvest decor, and cozy textures for Thanksgiving.
And just forget about decorating for autumn as a season altogether. This takes a lot of the pressure off of so many different types of fall decorating having to take place over the autumn months.
Focus on holiday decorating and styling your home for special holiday hosting experiences. This is often a more fun, and less pressure, way of decorating for fall.
Early Fall Decorating Ideas
You're most likely ready to decorate for fall if you decided to read this article. I hope it was helpful to you! Make sure to check out these posts on easy ways to incorporate fall decor in late summer and early fall.
These are very easy ways to transition from summer to early fall decorating.
Stay Connected
Thanks so much for stopping by the blog today! I hope this article on when to decorate for fall relieves some of the pressure of having "the right answer" to this yearly conundrum.
5 Ways to Decide When to Decorate for Fall:
Late August-November calendar.
When you have time.
When the season changes visibly in your area.
When you're ready for a transition in your home.
When you want to bring holiday and seasonal festivity into your decor.
My brand is all about showing ourselves grace as we seek to create a haven in our homes.
That means that sometimes we go against the grain because it just makes sense to do what's best for us vs. what the "pros" recommend. I hope you found that freedom here, while also receiving some guidance on fall decorating.
I'd love for you to subscribe to my Grace Notes newsletter to receive my weekly updates, coupon codes and freebies to your inbox! You can also follow along with me daily on Instagram and weekly on YouTube.
~Sarah