Are you looking for a new twist on traditional fall desserts? Forget the apples and keep reading to get the recipe for delicious and savory crumb topping pear pie!
It's no surprise that my first two recipes on the blog are desserts. It is my favorite food group, after all. If you missed my strawberry rhubarb crisp recipe then make sure to try that one out as well!
And since I love fall foods so much, I'm joining some other amazingly talented bloggers for a fall recipe blog hop! If you're joining me from Bethany at Crisp Collective, thanks for stopping by! Don't her soups look amazing?!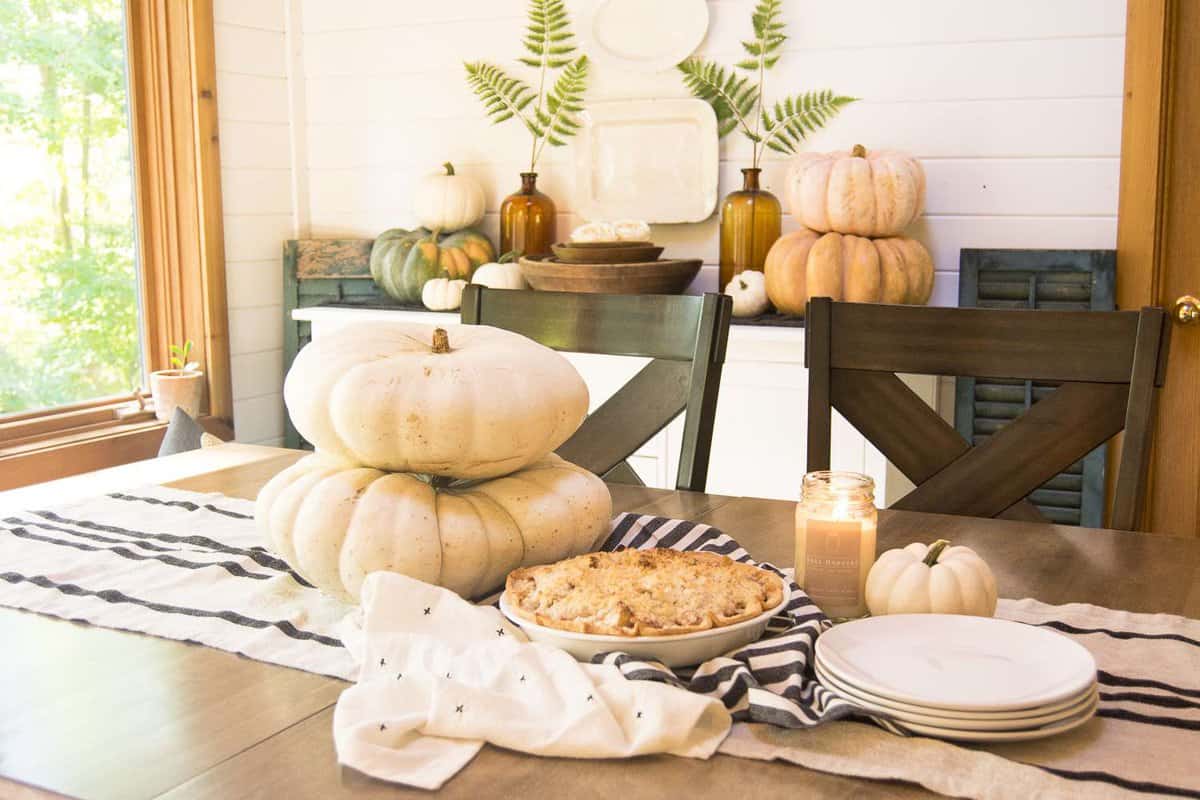 Post may contain affiliate links where I earn a small commission on your purchases at no additional cost to you.
Crumb Topping Pear Pie
Typically people think of apples when they think of fall foods. Pears are so overlooked during this season of harvest so when our pear trees were loaded down with beautiful fruit I decided to try them in a pie!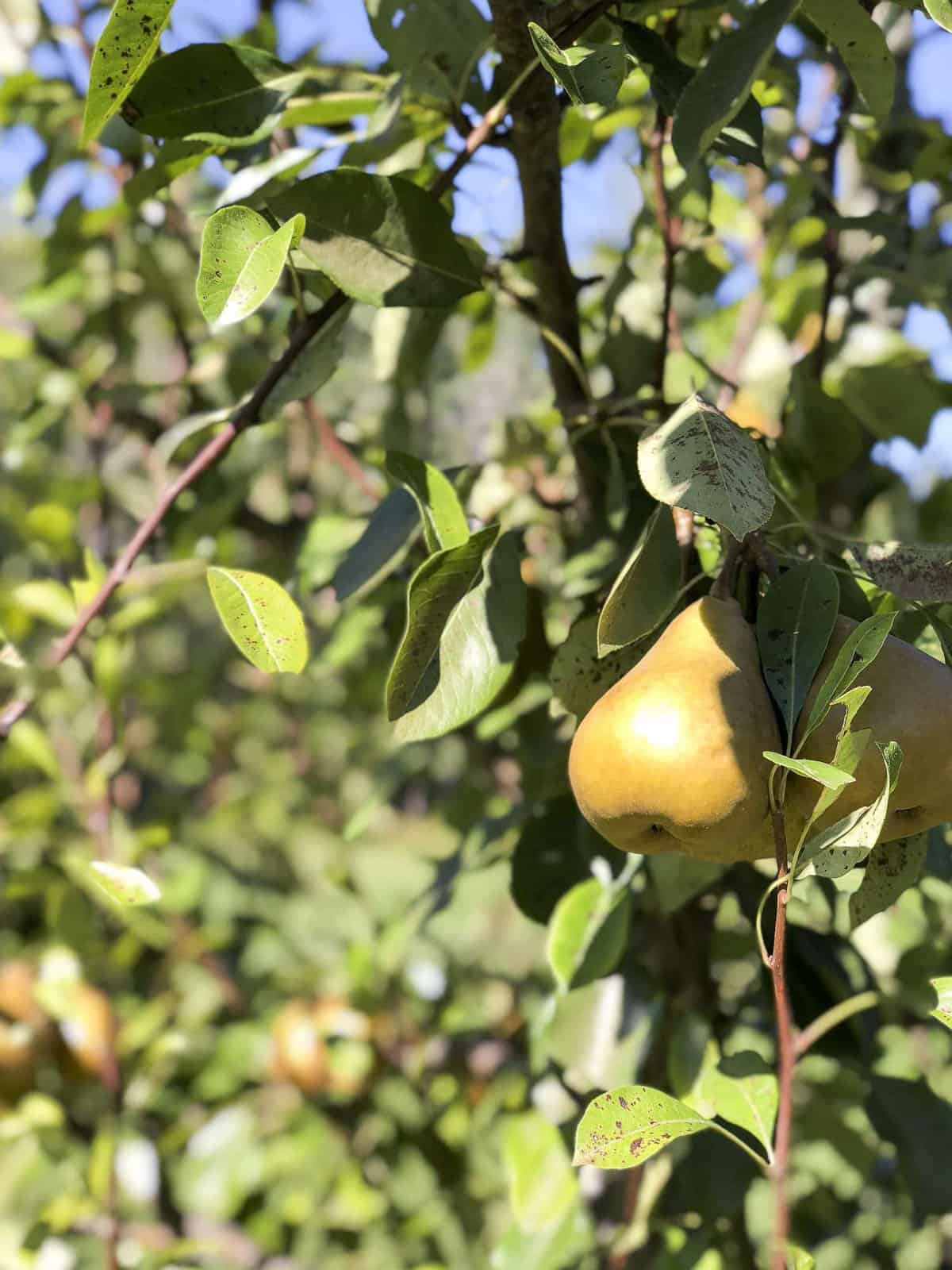 This recipe was handed down from my mom; the best kind of recipe. 😉 It is actually her apple pie recipe, but I wanted to give it a little twist! So technically, you're getting a two for one! Use this recipe interchangeably with apples or pears for delicious fall pies.
Pear Pie Recipe
Get the Look

Ingredients
1 Refrigerated Pie Crust (or your own favorite home made crust recipe)
Filling
6-8 Peeled and sliced pears
2/3 c. Sugar
2 Tbs. Flour
3/4 Tbs. Cinnamon
Topping
3/4 c. Flour
1/4 c. + 2 Tbs. Sugar
6 Tbs. Butter, chilled
Pre-heat oven to 400 degrees.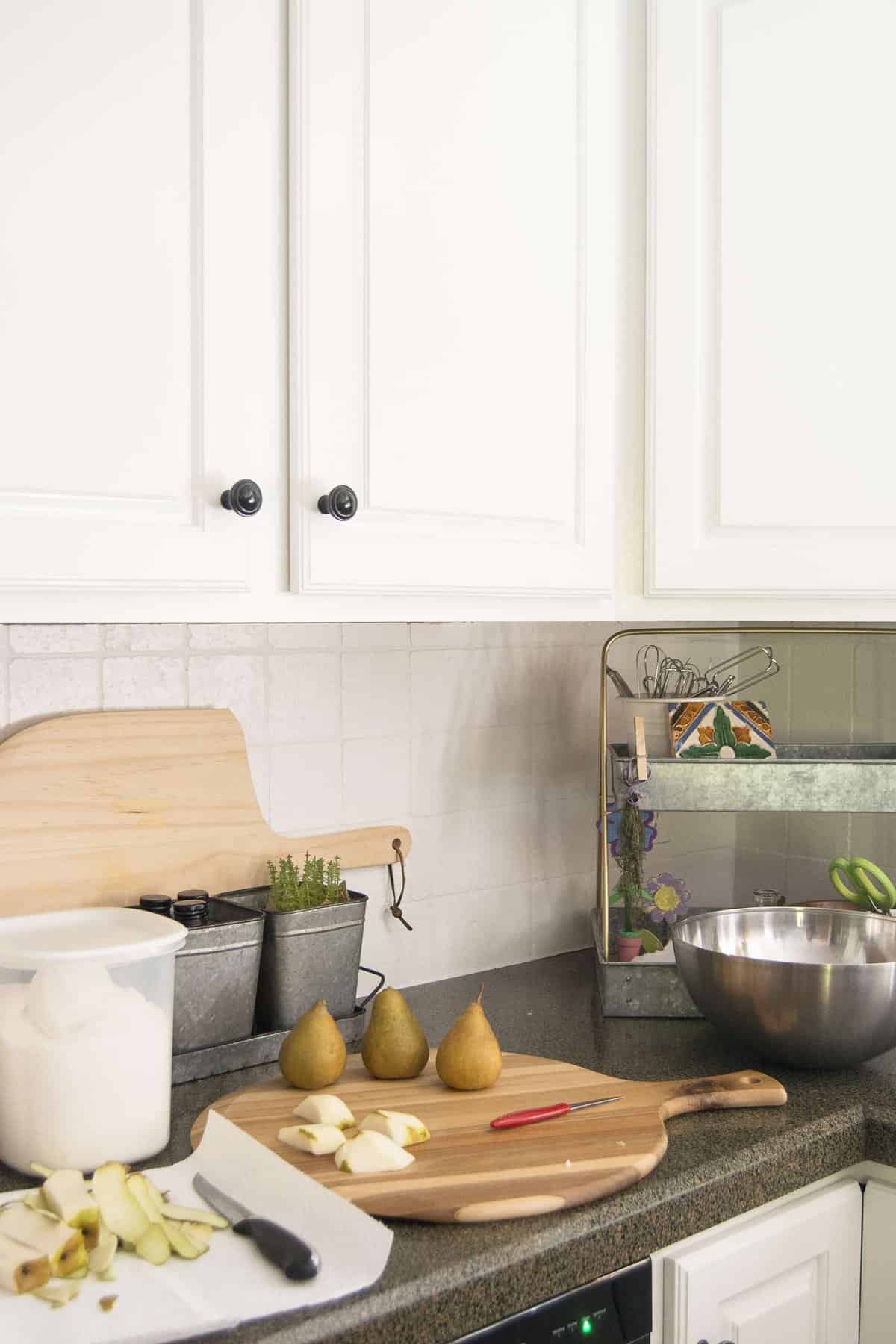 Peel and slice pears, then mix remaining filling ingredients in a medium bowl. Evenly coat the pears with filling ingredients. Place pie crust in a 9 inch pie plate and form edges to your desired appearance.
Fill crust with combined filling ingredients. Shake the ingredients down so they are evenly distributed.
Next, mix together topping ingredients in a medium bowl. Either use a fork, pastry blender, or your fingers to combine dry ingredients with the butter chunks. Combined ingredients should form crumbs. Place topping evenly over filling.
Place pie plate on top of a foil covered baking sheet for easy clean up. This will catch any filling that bubbles over during the baking period.
Bake at 400 degrees for 45-55 minutes. At 25 minutes check to ensure the crust isn't over-browning. To protect the crust from burning you can place tin foil around the edges for the remainder of the baking period. A butter knife inserted into the center of the pie should give to softened pears.
Let cool completely so all of the juices can absorb and settle. Slice and enjoy! Refrigerate leftovers.
This pear pie is now on the top of my fall dessert list and such an easy way to enjoy the fall harvest. Remember, you can use this recipe for pear pie or apple pie by switching out the fruit! I hope you enjoy! Let me know in the comments if you try it out!
Make sure to visit my friend Jenna next at Jenna Kate At Home to get the recipe for salted caramel chocolate chip cookies!!
Recipe Blog Hop
Be sure to check out all the delicious recipes from these talented bloggers!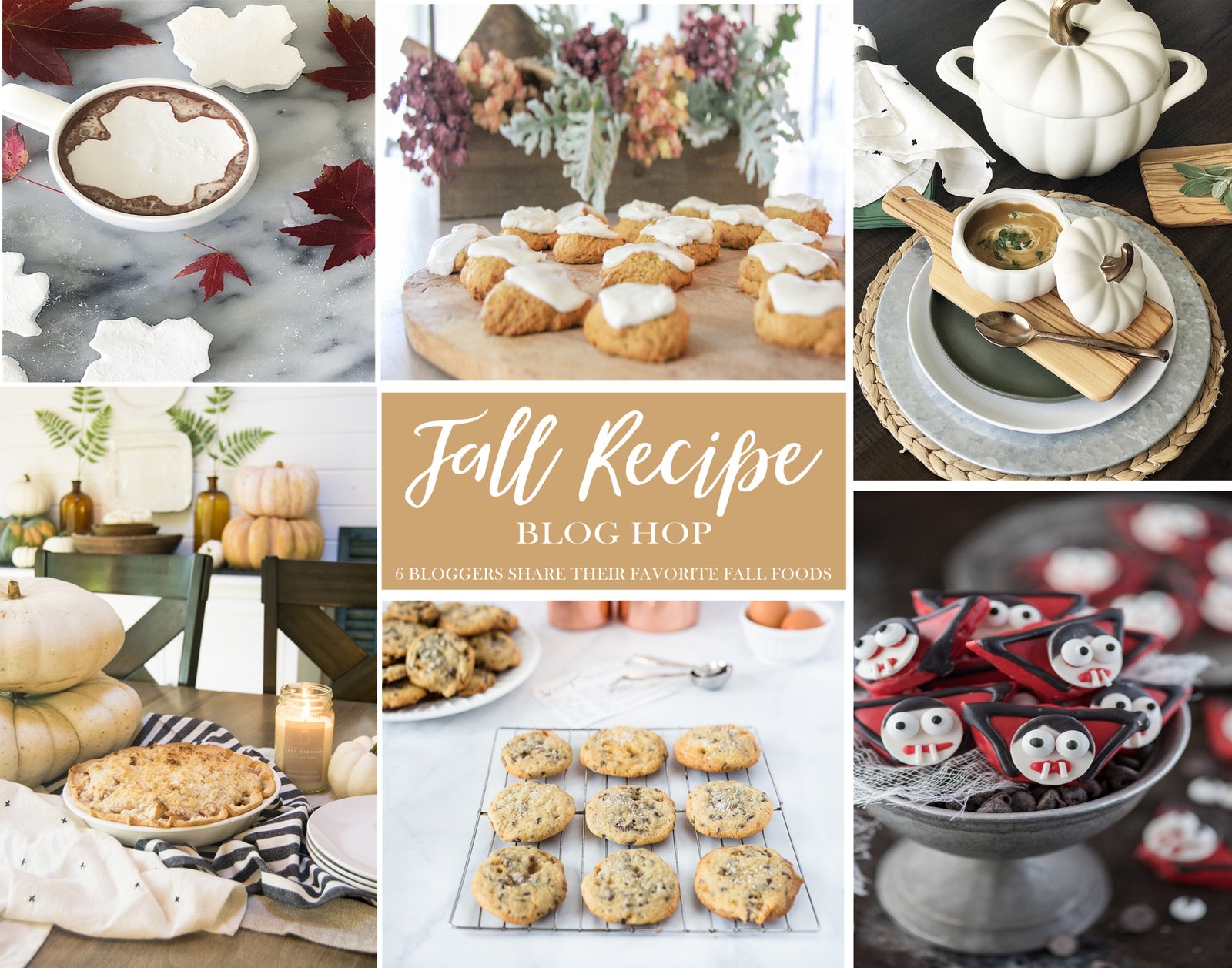 A Carried Affair / Clare and Grace Designs / Crisp Collective
Grace in My Space / Jenna Kate At Home / The First Year
{People who love to eat are always the best people. – Julia Child}