DIY Modern Farmhouse Buffet
What do you do when your decor style changes? You use the power of paint! I'm sharing how I transformed a farmhouse buffet into a modern farmhouse sideboard.
This post may contain affiliate links where I earn a small commission on your purchases.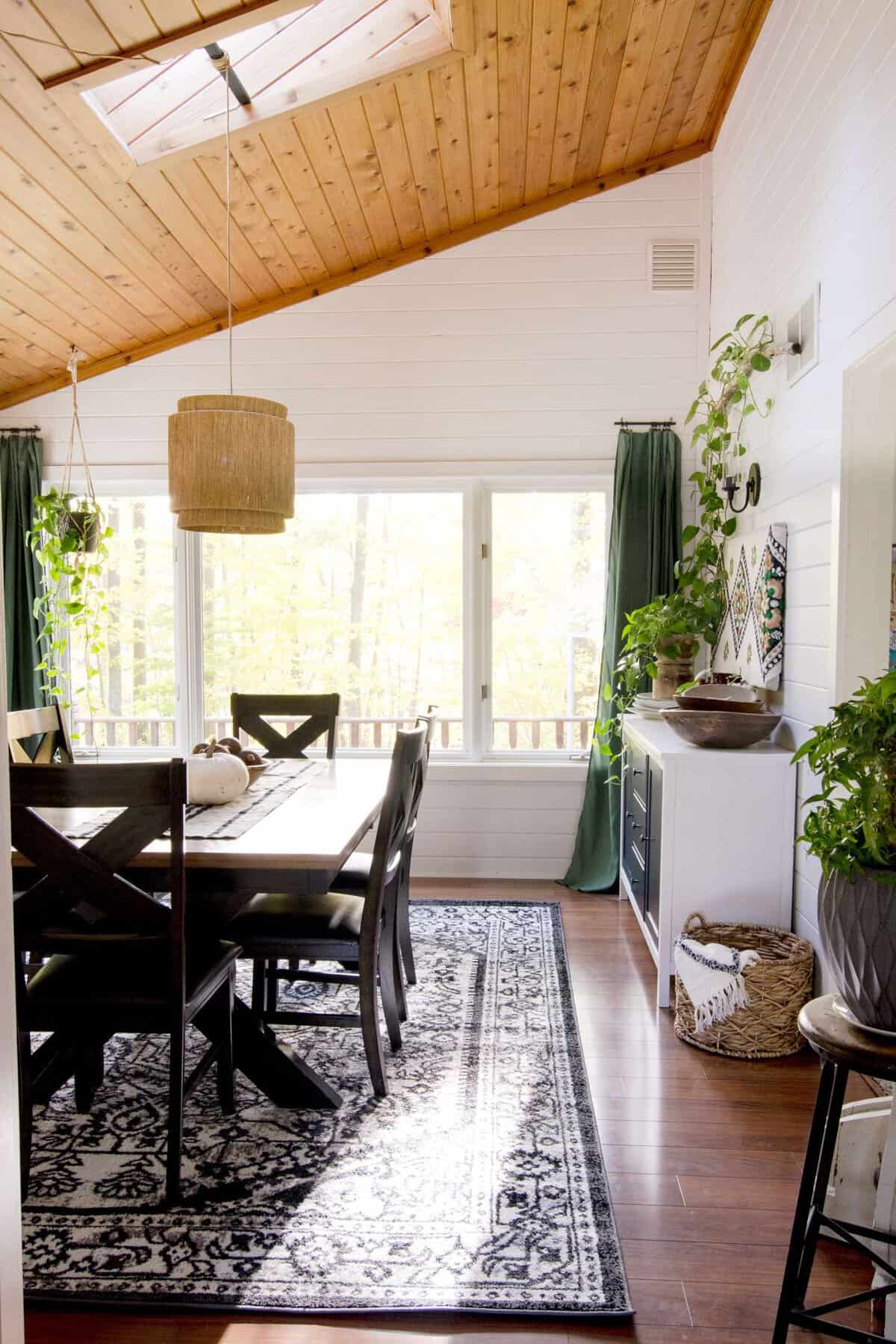 Modern Farmhouse Buffet Ikea Hack
You've got to love a classic Ikea hack. We've had the classic white Hermnes sideboard for almost 7 years now and it has served us well. However, as I was remodeling my dining room this fall, I realized that this farmhouse buffet wasn't quite my style any longer.
Farmhouse Buffet Before
It blended into our white wall too much for my liking and didn't have a wow factor. So, I decided to pull out the paint!
If you missed my dining room remodel, I gave this space a makeover in 2 days for $290. You can see each step of the process in these posts:
Modernizing a Farmhouse Buffet
To modernize this small sideboard, I had originally planned to paint the entire piece black. Then, I started to consider the amount of dust that would show on the top. True story. Sometimes, design is more about practicality than pretty.
Since painting the top was a no-go, my second thought was to simply leave the top white and paint the rest.
But then I started to see a trend in the pieces I was drawn to in my research. Can you see the trend? (Click the affiliate image for source.)

---
And so, I decided to try to recreate the pieces I was loving by only painting the doors and drawers!
Custom Paint Mix
One of the ways I save money when doing projects is to create my own custom paint colors from leftover paint. I grabbed two of my favorites, Blackboard and Shiplap, and mixed them together to get this creamy black.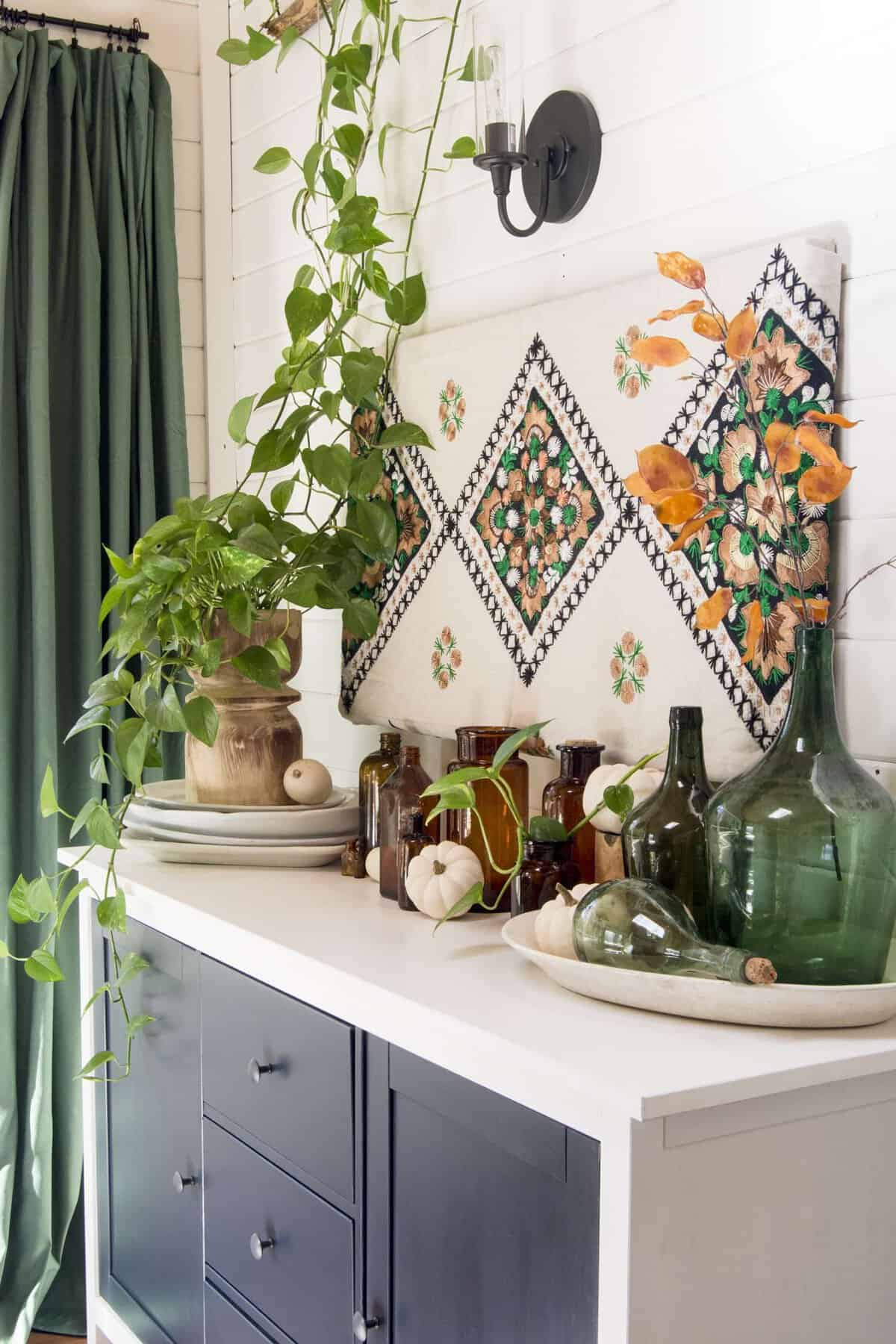 Ideally, I would have used my paint sprayer for this project. However, I wasn't able to move the piece myself. So I just used my favorite paint brush and went at it!
---
This was truly the simplest update! It cost me $0 and it looks like I have a brand new modern farmhouse buffet.
Shop This Look

---
So, what piece do you have that could use a simple makeover? Sanding pieces down is also an affordable way to give them new life and add warmth to a room.
Join the Community
Thank you so much for stopping by the blog today! I hope this post inspires you to go create the piece of your dreams from something you already own!
I'd love for you to join my community of Haven Makers! You can follow along daily on Instagram or become a blog subscriber for freebies, weekly emails and DIY tutorials!