20+ Farmhouse Kitchen Table Sets for Any Budget
Are you looking for farmhouse kitchen table sets to add style and function to your home? I've rounded up over 20 farmhouse dining room sets to choose from!
This post may contain affiliate links where I earn a small commission on your purchases.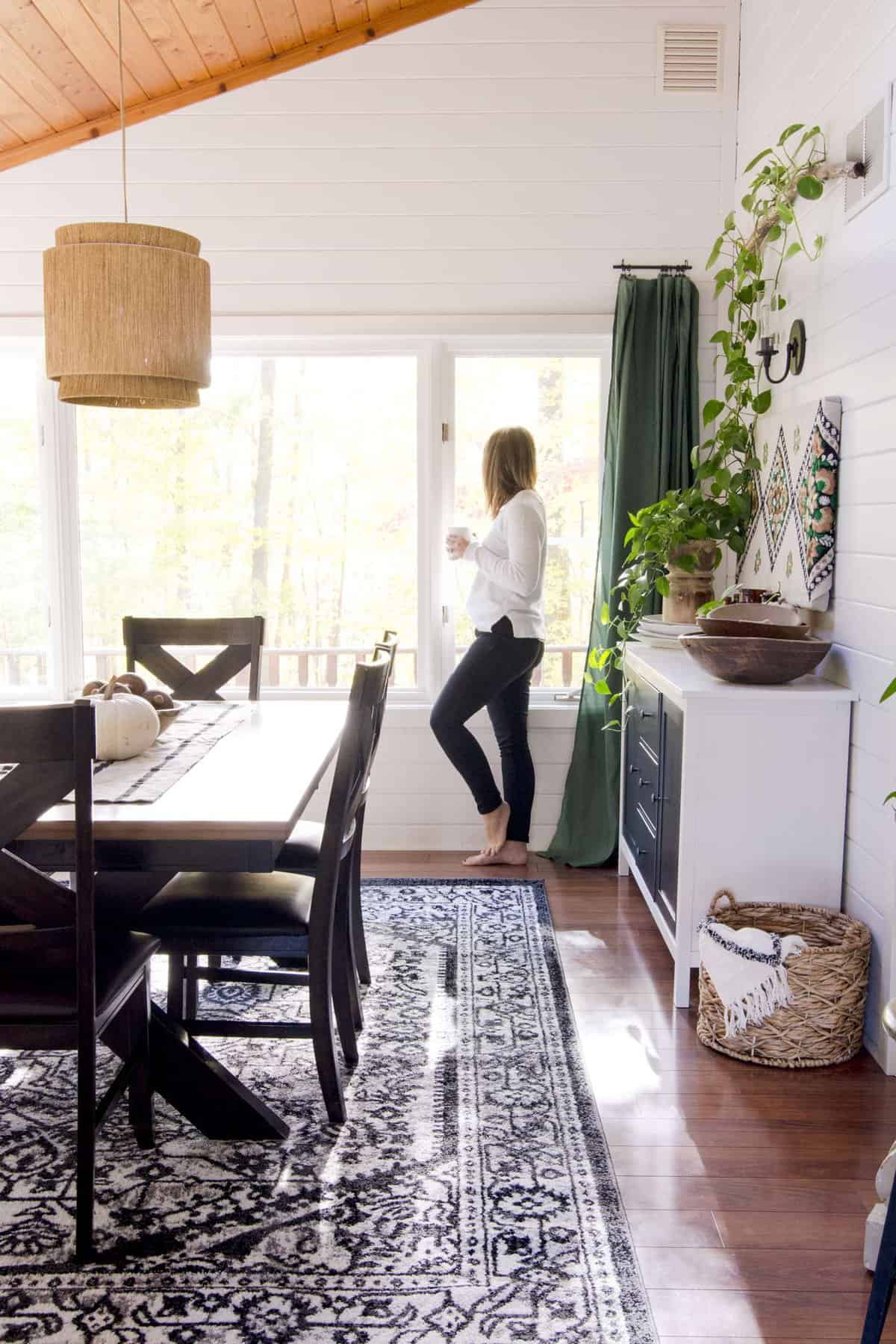 My Dining Room Table
One of the most frequently asked questions I get is, "Where is your dining room set from?"
The answer has always been a disappointment to people because this exact set is a combination of a sold out model + my DIY adventures!
We originally bought our farmhouse dining room set from a small furniture shop that has since closed down. However, it didn't come this way!
I've shared before how I completely transformed this large farm table by stripping the wood veneer to reveal the gorgeous coloring underneath.
However, the questions started surfacing again when I recently completed my 2 Days, $290 dining room makeover. So, I thought that I would go on a hunt to find farmhouse kitchen table sets that are similar to mine!
20 + Farmhouse Kitchen Table Sets & Farmhouse Dining Room Sets
Turns out, there are several very similar sets available! Keep in mind, these table sets offer the same style as my table with the cross back chairs and X-trestle style table legs. However, if you want the two-toned look of a lighter top you might have to put some DIY effort into the set!
Table Twins
These specific sets are almost identical to mine in shape and style! Click the affiliate image to shop.

---
20+ More Options
If you are simply looking for a similar style, I've also rounded up over 20 farm style dining tables for you! These vary in price to accommodate any budget.
Whether you lean more towards modern farmhouse, cottage farmhouse, boho farmhouse or just straight farmhouse style, I have something for everyone!
Some come in sets and some have chairs sold separately so you can mix and match to accommodate your style!
Click the image below to shop the tables directly.

---
I hope that this post helps you get an idea for beautiful table sets to enjoy in your home! Thanks so much for stopping by the blog today.
I'd love for you to join me on Instagram for daily inspiration and to be a part of our Haven Maker Community.
You can also subscribe to the blog to gain access to my freebies, DIY tutorials and weekly newsletters!