How to Arrange Faux Flowers 5 Ways
Are you trying to arrange faux flowers without having to stick to the traditional vase arrangement? Read on for 5 non-traditional ways to arrange faux flowers!
This post may contain affiliate links where I earn a small commission on your purchases.
The Benefit of Faux Flowers
Let me begin by saying I love using live plants in my home! I am not exclusively a faux flower user. Instead, I think there is benefit to both in a home. I prefer live plants (see my favorite easy indoor plants here) to bring life to my home through greenery. However, when it comes to florals, I prefer faux flowers.
Faux flowers are simply economical in my opinion! Fresh flowers are beautiful, but your $25-$50 investment lasts mere days. On the other hand, purchasing faux flowers is an investment you'll benefit from year after year.
With that said, I must admit that I am not skilled at flower arrangements! Ha! Stick with me. That's why today I'm sharing 5 non-traditional ways to arrange faux flowers. So here we go!
1. Draped and Whimsical
Every time I get new faux flowers my go-to style is to drape them. You can use this method on any flat surface. It is a beautiful way to create a simple and whimsical arrangement.

Simply drape and stack your floral stems in the desired location and then secure with floral wire. Sometimes the wire isn't even necessary, however if you want them to hang off your surface then you'll want to make sure they have extra stability.
2. Pop Off the Heads
I know, I know. This one sounds kind of morbid. However, popping those beautiful lush heads off your faux flowers adds an interesting and unexpected element to floral design.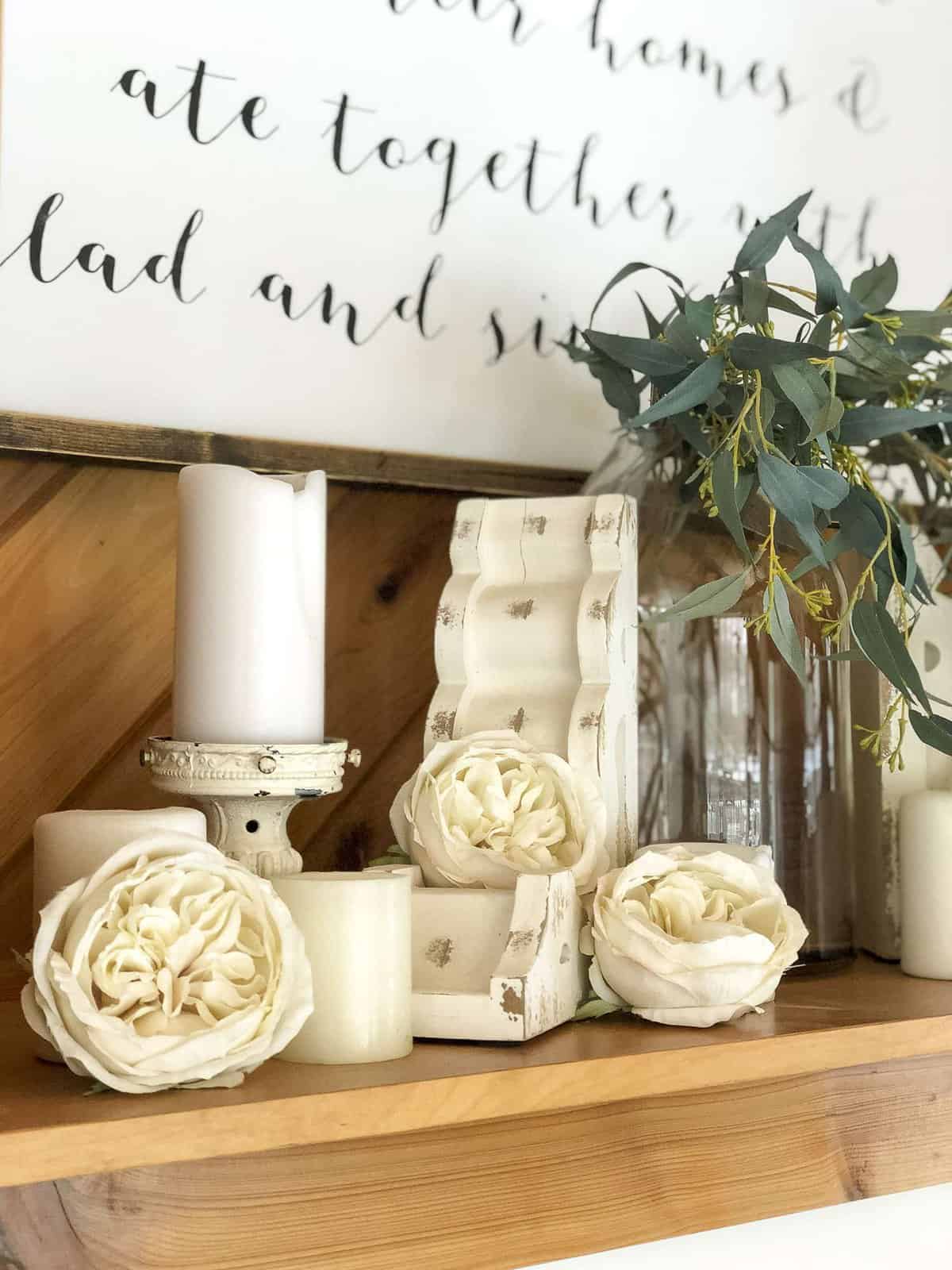 By removing the heads you can place them amongst other decor items as accents. This allows other elements to take center stage as you use the faux flower heads as filler.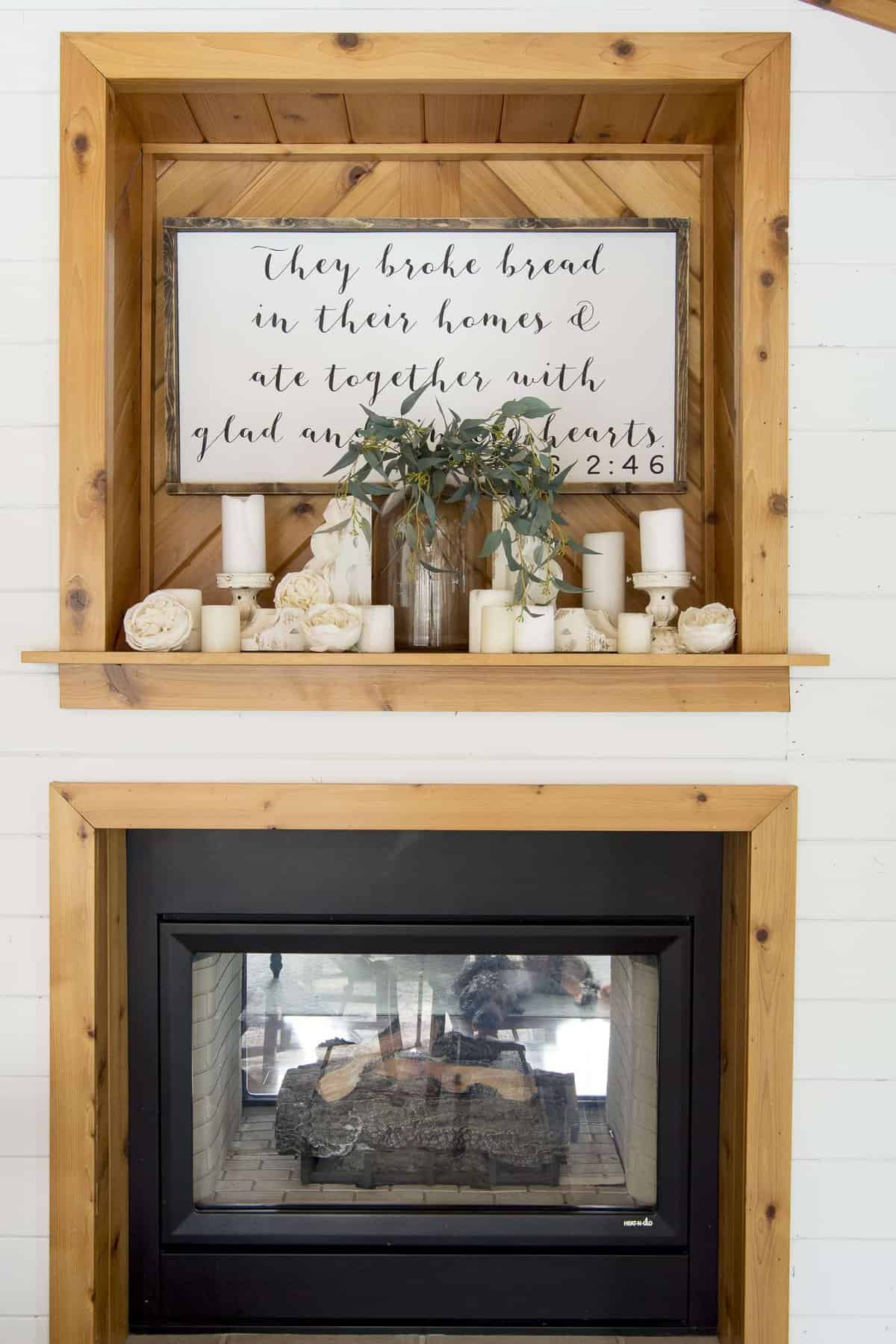 3. Non-Traditional Vase
The third option for non-traditional floral arrangements is to use a non-traditional vessel to hold your faux flowers. I love using baskets because they provide rigidity and structure to make flower arranging easier for all of us who don't have that natural talent.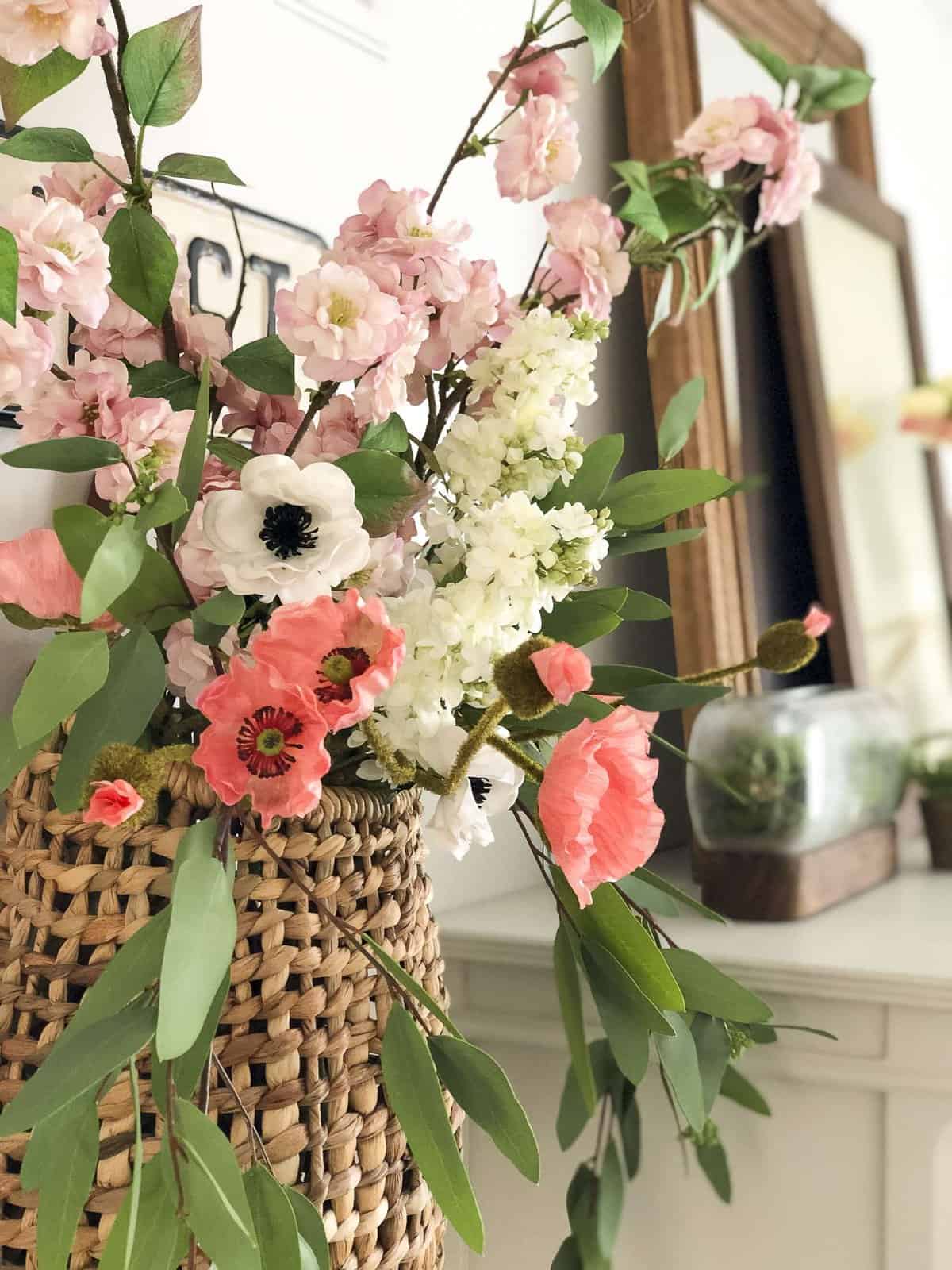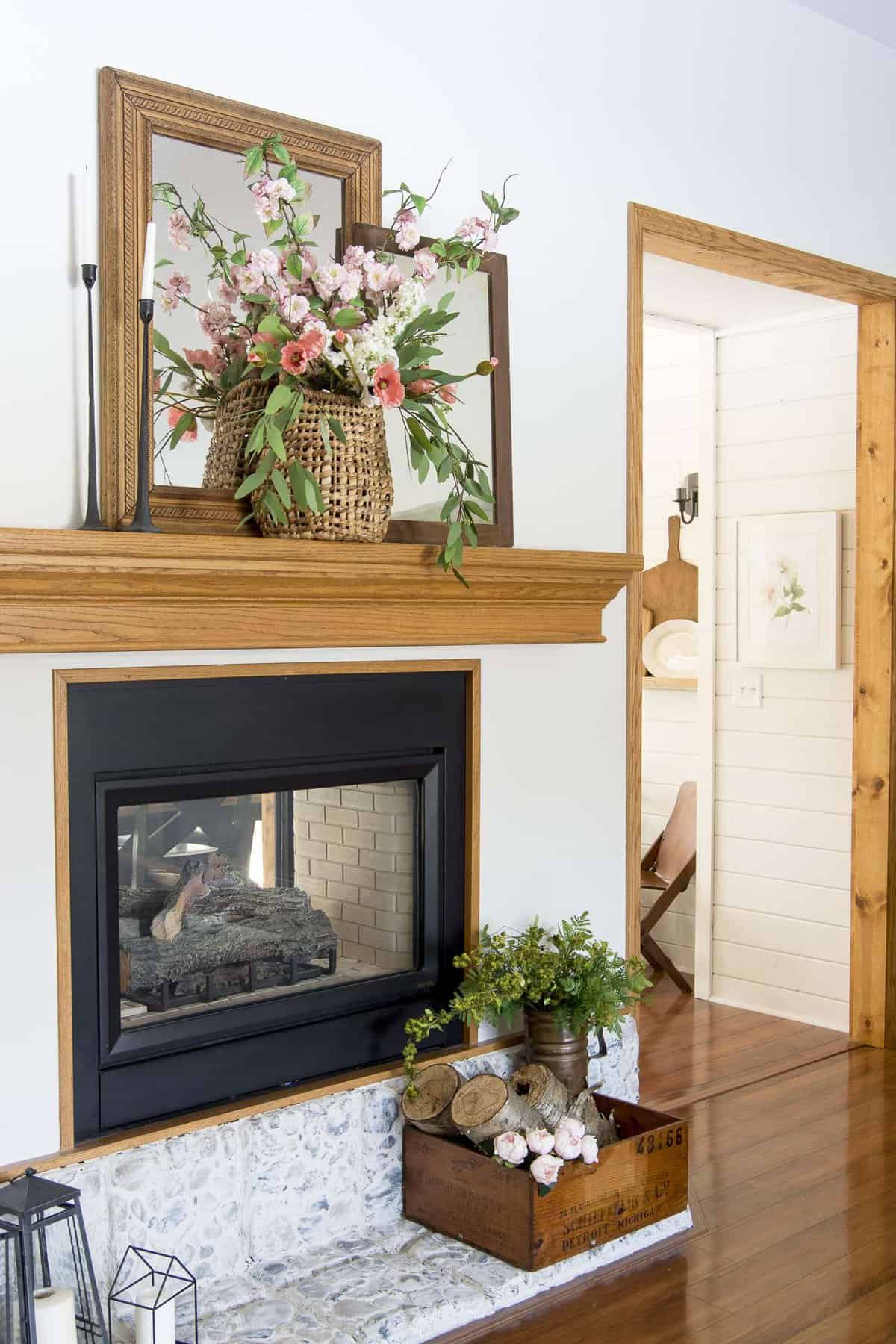 I also love using vintage items like this copper vessel. My favorite part about using these types of items is that the "vase" is solid so you can't see the faux stems like you would in a traditional clear glass vase.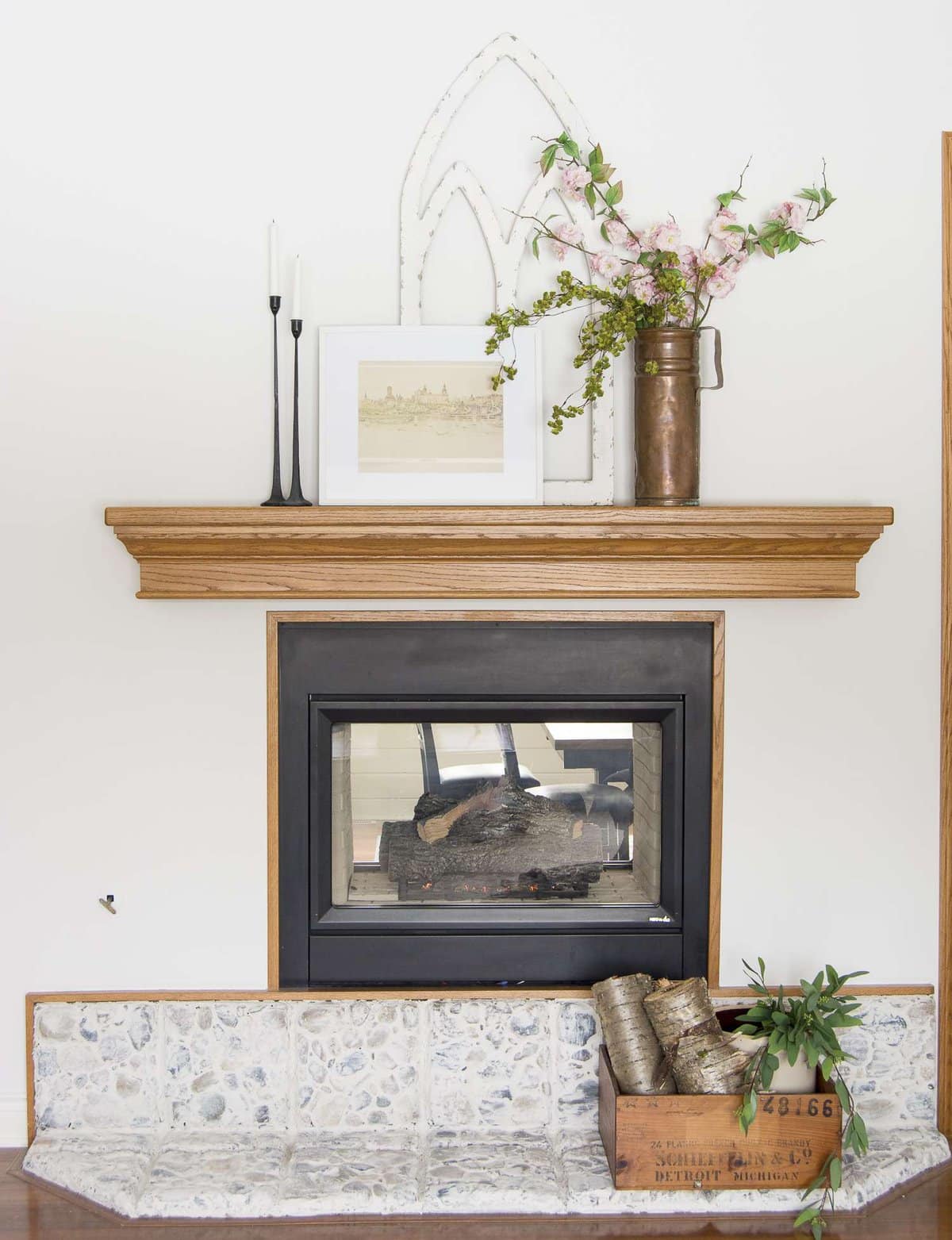 4. Add Pops of Color
Another way I love to incorporate faux flowers is to add unexpected pops of color to a large arrangement of greenery. This is the simplest way to come close to a traditional arrangement without having to invest in dozens of stems.
This is an economical choice when you want to have a full and lush arrangement without the associated cost!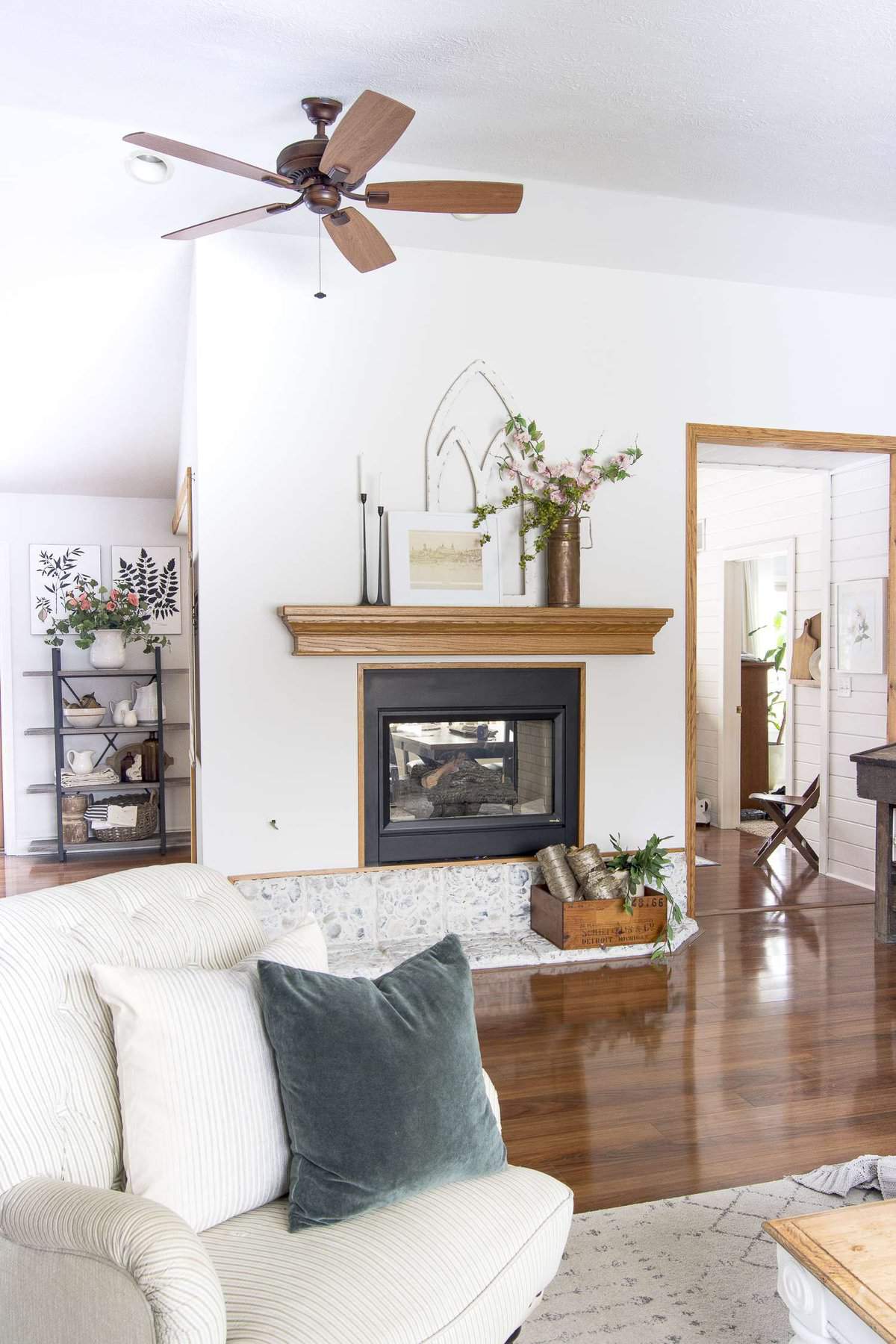 5. Sprinkle Mini Bouquets Like Confetti
My final tip is to group faux flowers into mini bouquets and place them strategically around your home. This is one of the easiest ways to add pops of color and visual interest without investing in large flower arrangements.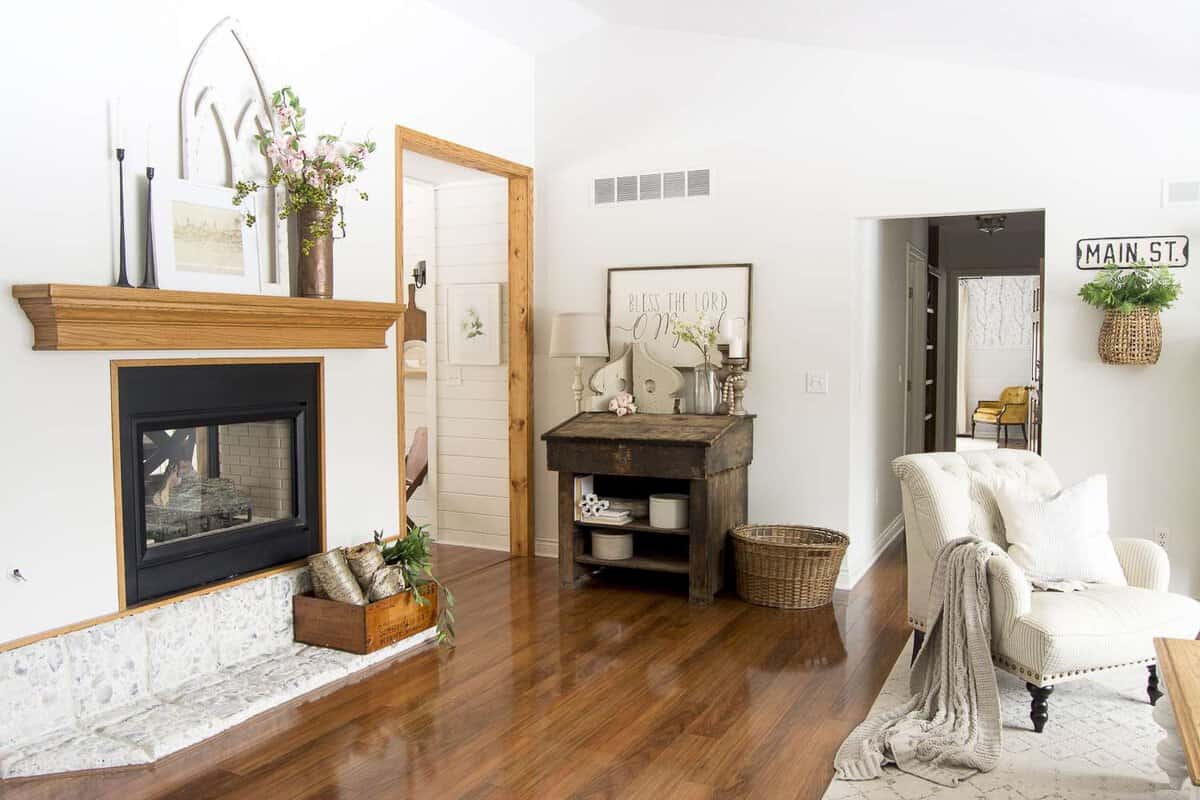 Shop My Living Room

You can see in the above image how I've accomplished this.
I hope that these 5 non-traditional ways to style faux flowers is helpful to you! You can see my round up of favorite faux flowers to purchase here, or shop the affiliate links below.