Custom Kitchen Design Plan
It's finally time! I'm designing my second custom kitchen and I cannot wait to share the plans with you. If you have been contemplating designing a custom kitchen, I hope this post is helpful to you as you take first steps in the planning process.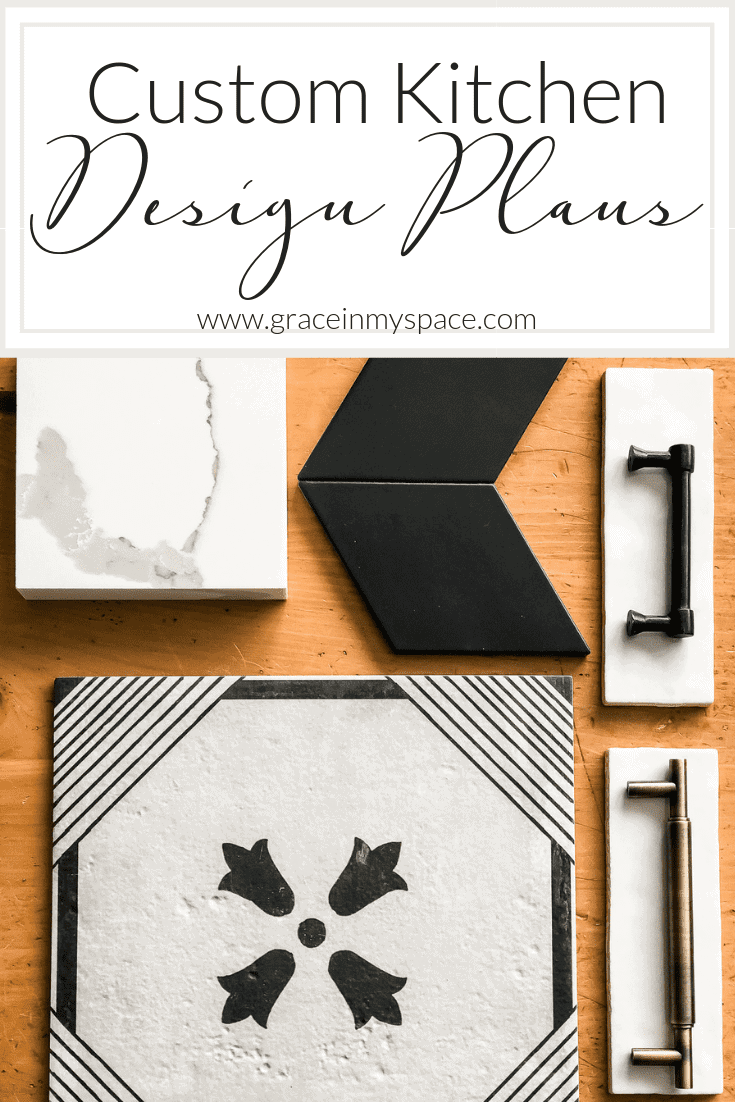 Post sponsored in part by Bedrosians and Signature Hardware. All thoughts and opinions are my own.
This post may contain affiliate links where I earn a small commission on your purchases.
Custom Kitchen Designs
Designing a custom kitchen is one of my all time favorite things to do. I designed our kitchen in our previous home and have been itching to redesign the kitchen in our current home since we moved in.
If you've been following along with me on Instagram, then you know that we've had a series of events occur that helped us decide to completely gut our current kitchen. I'll lay those out for you soon. However, first I wanted to remind you of the way our kitchen looks now!
Current Kitchen Design
Make sure to check out the posts below if you're interested in learning how you can create a beautiful kitchen yourself through DIY projects! I remodeled our entire kitchen on a very small budget doing all the work myself.
Shop Kitchen Decor

It's a lovely kitchen and I want to make sure you know it's possible to create something you love, even if you can't go the custom kitchen route just yet!
DIY Kitchen Series
Why Choose a Custom Kitchen
Now on to the current project! Due to several issues with our current kitchen, we've decided to move forward with a custom kitchen! While our kitchen is aesthetically pleasing, we have several functional issues that can't be remedied by a simple DIY renovation. So let's walk through the main design plans I have drawn up for our new kitchen!
Layout
First, always start by focusing on the layout. Functionality should win over any aesthetic design plans. Sometimes kitchens, while absolutely beautiful, can be functional nightmares if the layout isn't planned well. Functionality is the main reason we chose to remodel the kitchen!
Here are the layout changes we plan to make:
Extend lower cabinets along our south wall to lengthen the space

Remove sliding doors to deck

Add center island
Relocate range to be able to accommodate ventilation
Relocate sink and dishwasher to be centrally located
Add large windows on south wall
The below photo from Toni Elmer at House Sprucing gave me inspiration for our open shelving along our south wall. I'll be adding one corner shelf and two small shelves on the opposite side of the range hood.
Structural
Second, assess how your layout changes will affect structural elements of your space. We will be removing a sliding door and adding a wall of windows on the south wall. This requires new framing and a new header to be added for support.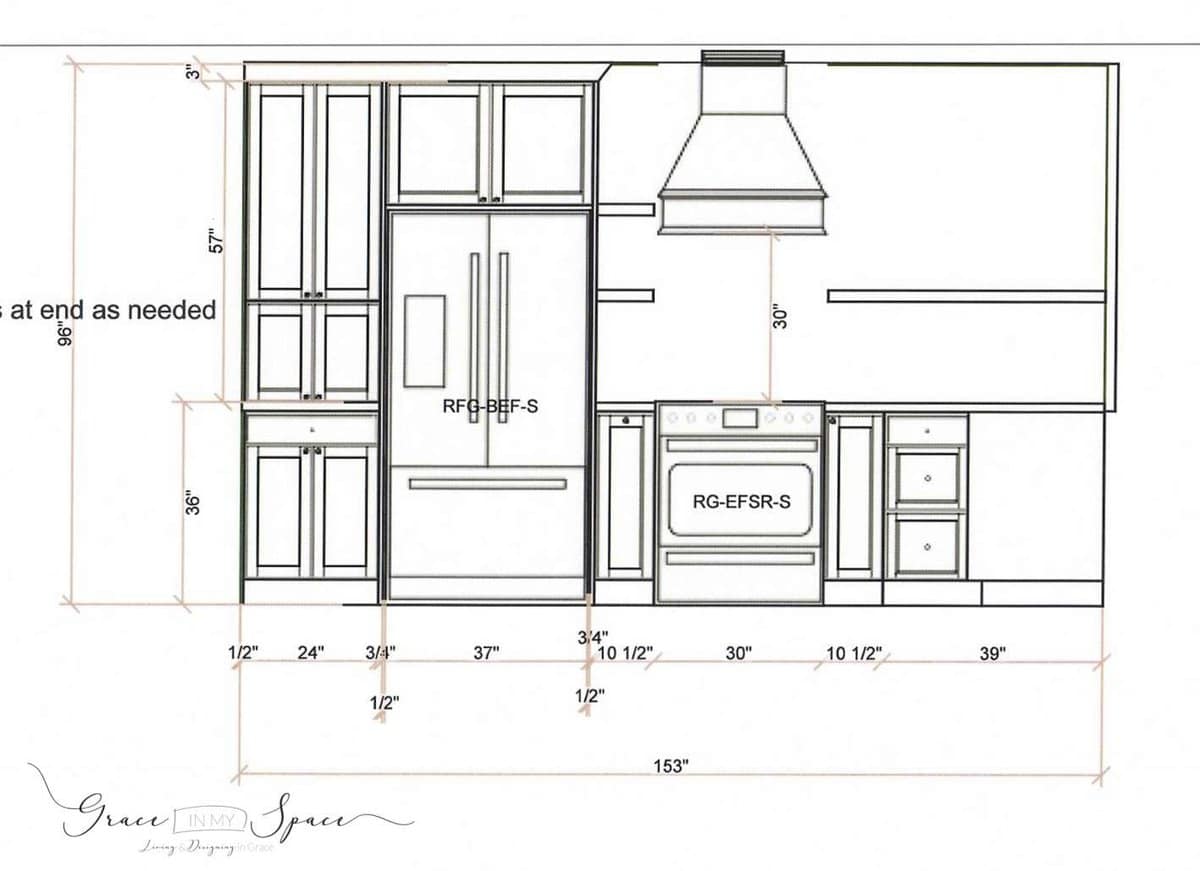 Additionally, it will require us to remove the bulk head that houses our canned lights. Ensure that your budget allows for these types of structural changes!
Utilities
Along with these layout and structural changes comes many necessary updates to electrical wiring, gas and water lines. This is where a bulk of your expenses can add up! As you plan your custom kitchen, consider if the layout changes are worth the additional expenses that will come with utility updates.
We decided that rewiring our lights to include well laid out canned lights, a center island chandelier, and sink pendants, would be well worth the cost to have effective lighting in a currently dim space!
Design Elements
Now on to the fun stuff! The structural layout changes are the heart of the project; however, the design elements are where I had the most fun! We plan to update all hardware, backsplash, and lighting with our new custom cabinetry.
I received these beautiful tile and hardware samples to begin my design process. Originally I was considering adding a backsplash accent behind the range. However, after measuring the space I decided to keep the backsplash simple and only use this beautiful ceramic tile from counter to ceiling for more impact.
Next, I wanted to choose cabinet hardware that would pop! I considered an antique brass pull v. bronze. Had I chosen colored cabinets I think I would have decided on the brass pulls, however with white cabinetry I think the bronze pull will have better contrast!
For the sink we will be using a black apron front sink. I've gotta say I'm most excited about this! We had a black sink in our previous home and I've missed the durability of it! To top it off we'll be adding this functional faucet for added style!

Custom Cabinetry
Our custom kitchen cabinetry will have lots of fun design elements to help in the functionality of the kitchen! Some of them include:
Open shelving on uppers
Hidden trash cupboard
Plate stacking pegs in lower drawers (since we are eliminating most of our upper cabinets)
Paper towel drawer
Microwave cabinet in the island
Roll out trays in lower cupboards
Spice rack cupboard
Corner drawers in lieu of a lazy suzan
Farmhouse apron sink design
Wood Accents
Throughout the kitchen I plan to add wood accents that compliment the wood island. We chose to go with this beautiful Autumn stain for the center island and keep the perimeter cabinets a paint grade in White Dove.
To tie the wood island into the rest of the kitchen I will be incorporating it on the bottom of our custom hood vent, as well as adding it as an accent below the sink.
Here is an inspiration photo for how our hood vent will look.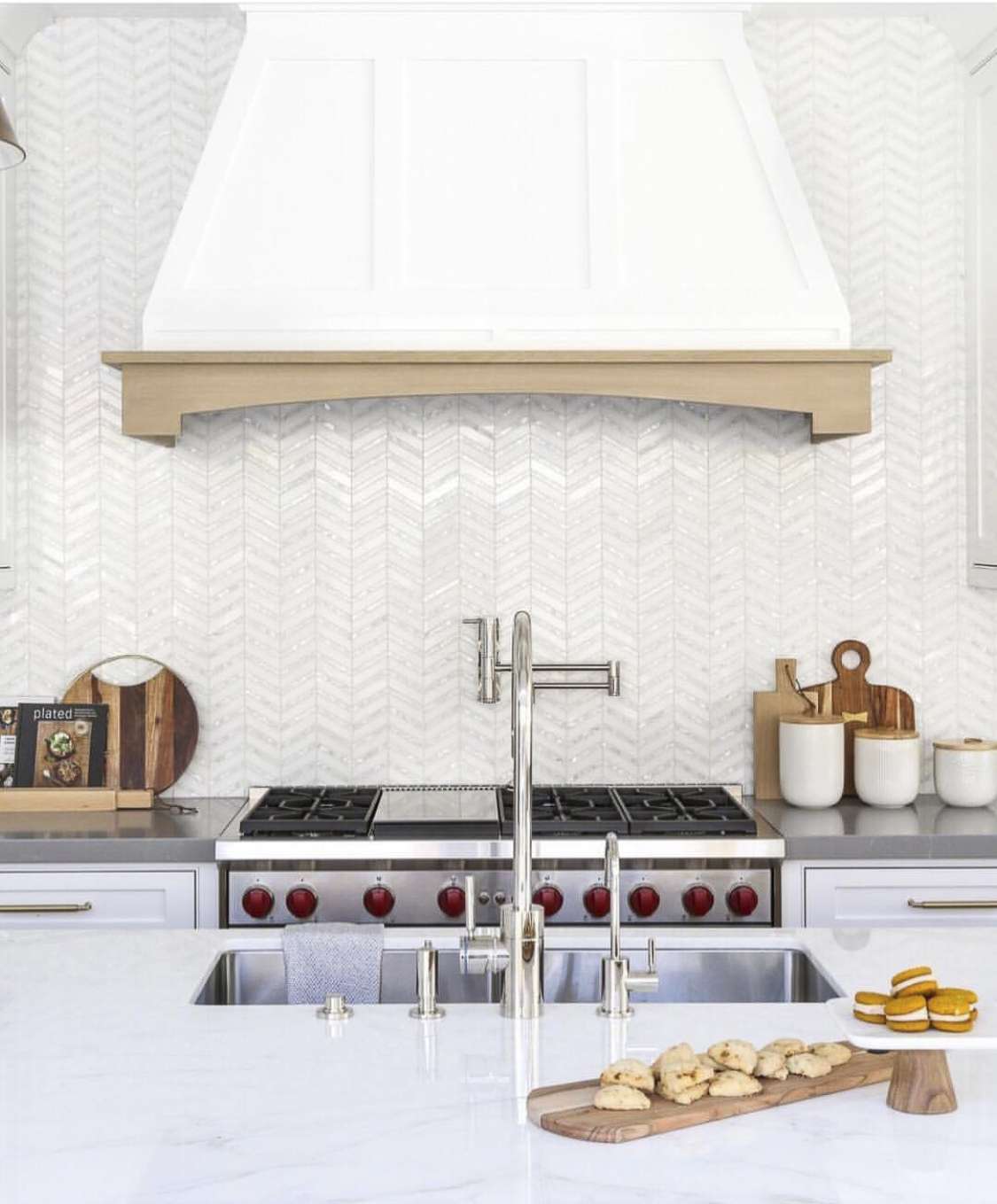 Additionally, I chose to add beautiful wood details to the island. I chose a traditional tulip column to allow room for bar stools, but contrasted that with a more modern side panel design which was inspired by this photo.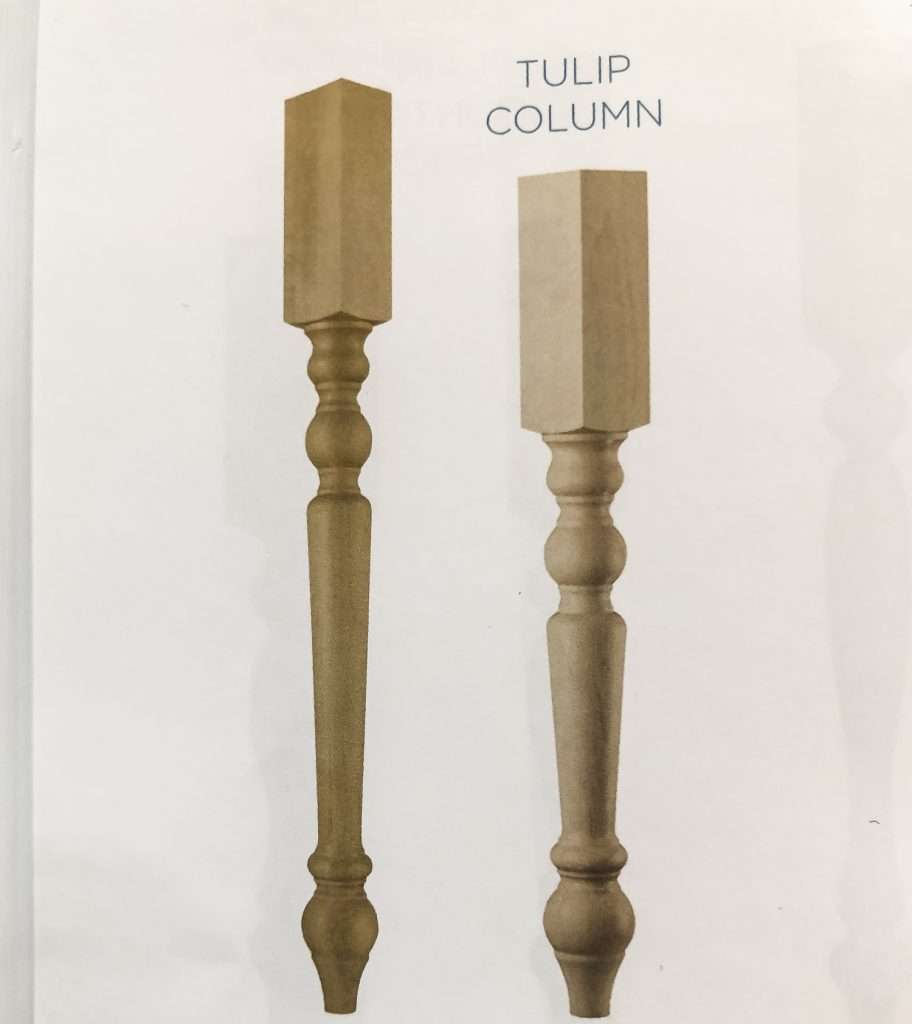 Countertops
For the countertops we chose to use quartz. Our previous kitchen had granite, and while we were happy with the product itself, we decided we wanted a specific look that we could achieve with quartz instead.
We took home several samples to compare them in our home's lighting. This is an important step because your home lighting will differ from the stores! It was amazing to see the difference in tone and color when we brought them into our space. We decided to go with Calacatta Laza for our quartz countertops.
Custom Kitchen Design
We cannot wait to complete this project! It will take a couple of months to make all of the necessary changes but my prayer is that the end product will be an amazing gathering space in our home. We love to entertain and host and this new layout will help facilitate those goals on a regular basis.
I still need to decide on our lighting for the island chandelier and sink pendants. One of the main stumbling blocks to design in those spaces is that our ceiling is bi-level. It will peak in the part of the kitchen we are extending and be lower in the main space.
That means that I have limited space to place lighting so that it is all at an equal height! This will require lots of measuring and specification comparisons as I seek out the perfect lighting to compliment the space!
What's Next
We are excited to begin this project in the next two weeks! Start to finish we hope to complete our new custom kitchen in 8 weeks. There will be lots of transformations along the way and I can't wait to share them with you on the blog and daily on Instagram! Make sure to sign up for my weekly newsletters to stay up to date on the entire project as well!
What do you think of our plans? If you could design a custom kitchen, what would be the number one element you would include? Tell me in the comments below!