Using Fall Bedding In A Neutral Autumn Bedroom
Do you decorate your bedroom for autumn? I love the warmth that fall decor brings, but I like to keep it simple in the bedroom. Here are 4 tips for using fall bedding as the anchor to a beautiful and warm neutral autumn bedroom.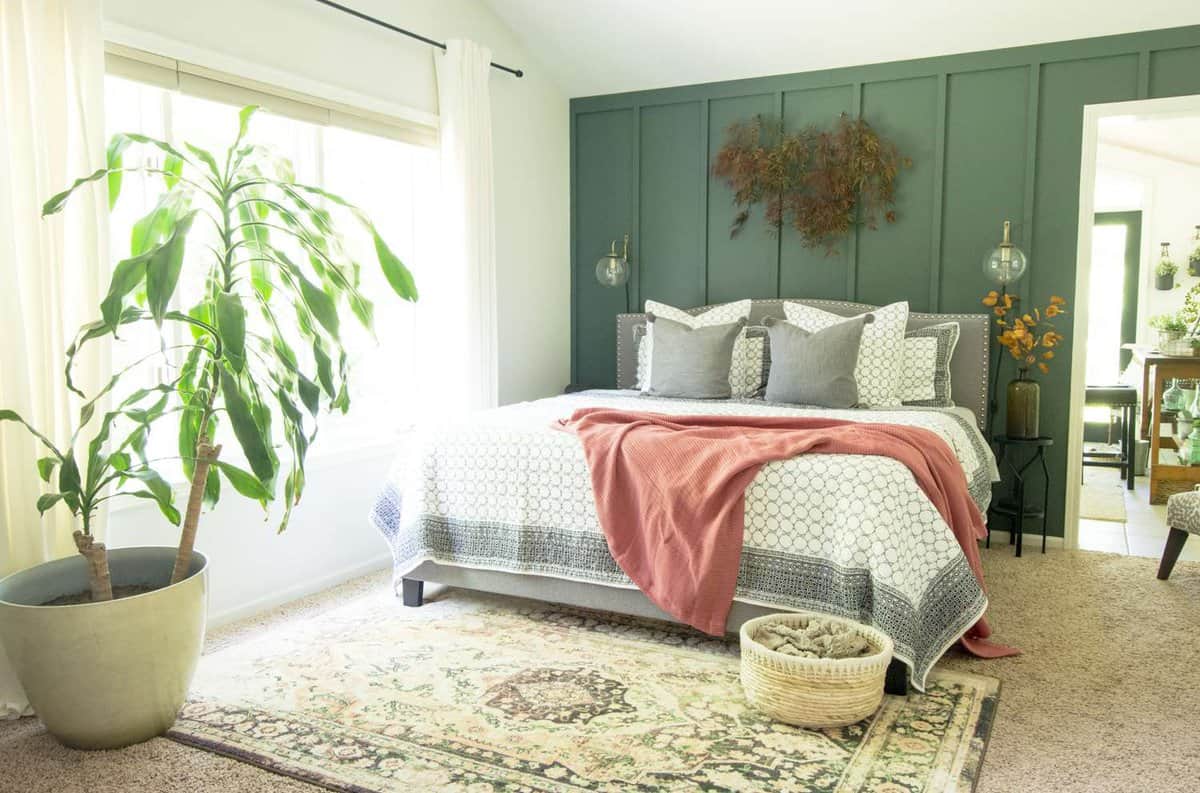 This post is sponsored by The Company Store. All thoughts and opinions are my own. Post may contain affiliate links where I earn a small commission on your purchases at no additional cost to you.
Fall Bedding As A Decor Anchor
I love seasonal decorating. The majority of my home is decked out for each season, however the bedroom often doesn't make the cut. Perhaps it's because not many people see it, so I don't feel the need to decorate for the season. Or perhaps it's because I like my bedroom to be kept simple and refreshing.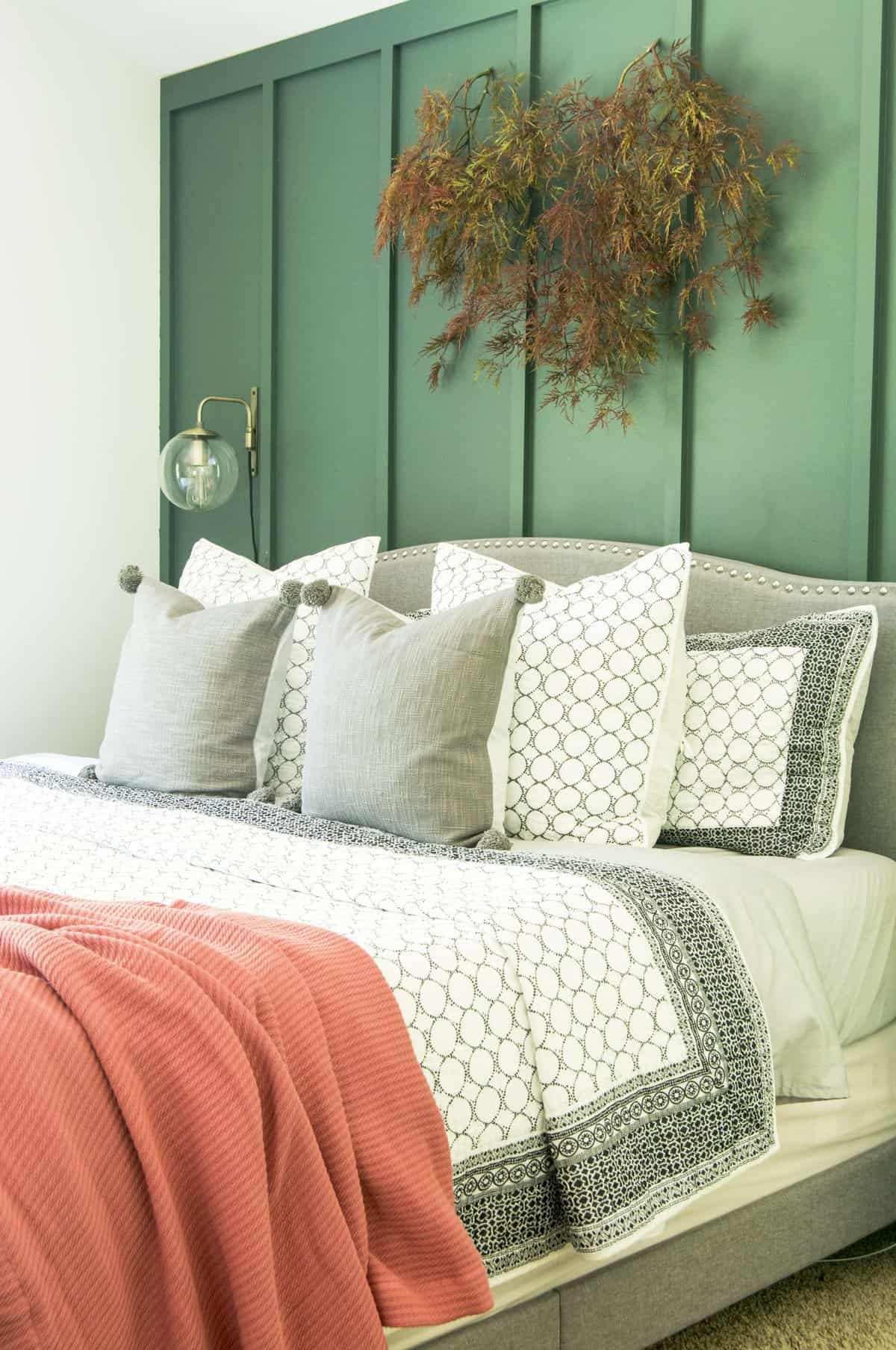 Either way, this fall I wanted to warm it up for the autumn season. Today, I want to share how to use fall bedding sets as an anchor for easy fall decor in a neutral bedroom.
Neutral Bedding Set
So often I hear people say that they are overwhelmed by the colors of fall. That's why I chose this beautiful black and white bedding set from The Company Store. This cozy quilt has so many beautiful details and textures.
And that is my first tip for how to use bedding as the anchor for your fall decor.
Cozy Textures
While my fall bedding does not reflect traditional fall colors, it provides great texture and coziness. I love neutral decor and to use an overly colorful bedspread or comforter would overwhelm me in a space that is supposed to be a retreat.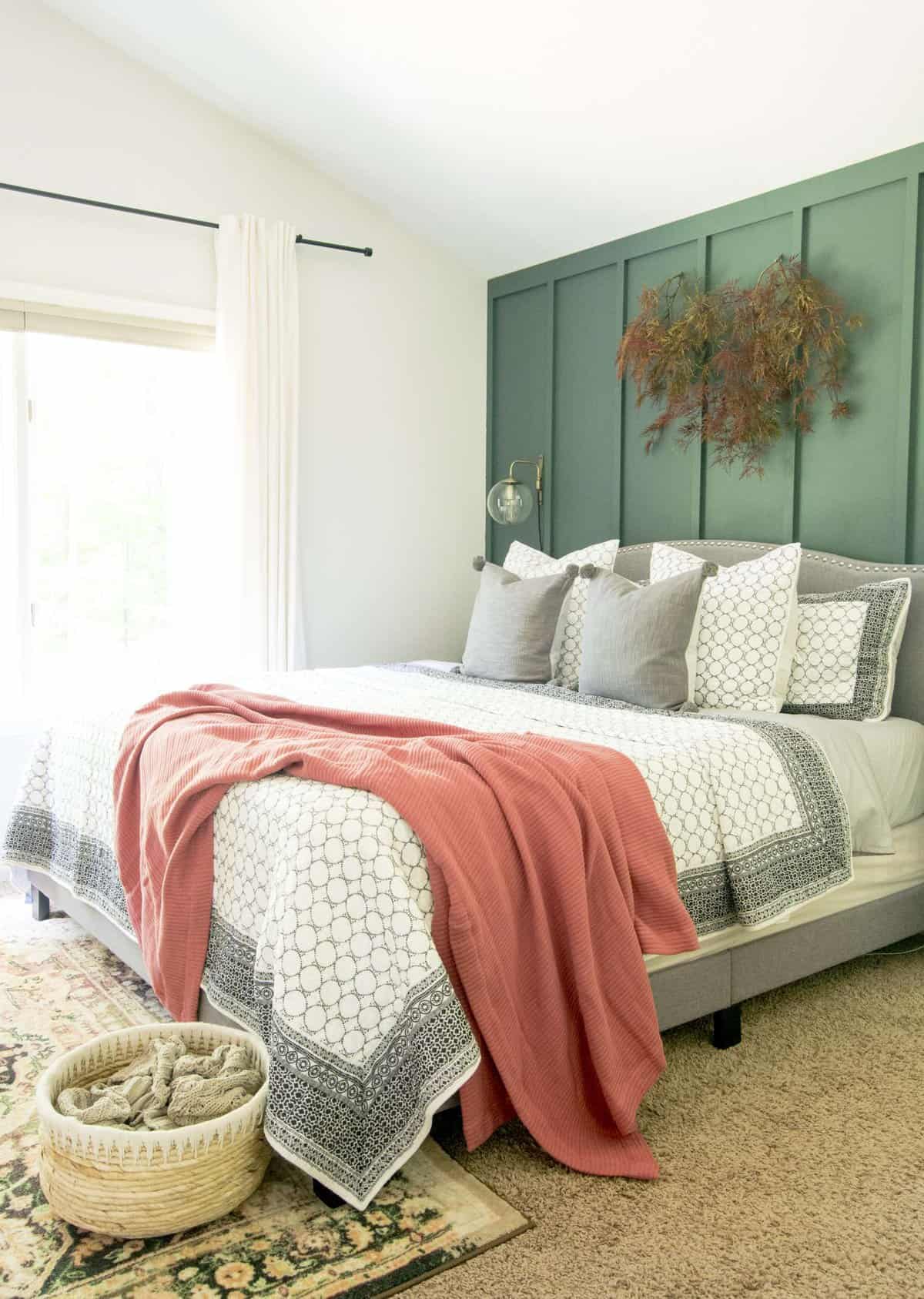 Instead, I gravitate to cozy textures in the fall that physically communicate autumn and coziness to me. Sheets also play a huge part in that.
For fall, I chose to darken my traditionally white bed sheets with a beautiful combed cotton sateen grey sheet set. These are so silky and cozy to slip into at the end of a long day. They are the perfect base to my layers of coziness.
Layer Pillows
The next step to creating a cozy fall bedroom is to layer pillows for added comfort. Often, people express their dislike for too many pillows that seem in the way when it's time to sleep.
For that reason, I love that these beautiful bed pillows are sold separately so you can choose how many layers you want. The shams and euro covers also have a super cute tie closure in the back that I love.
At the very least, I always recommend a throw pillow or two if you don't love lots of pillow layers. These super cute embroidered pom pillows can easily transition from the bedroom to the living room too!
Add Small Pops of Color
Even though I want my fall bedroom to remain neutral, a little pop of color does go a long way. Adding a few fall stems to my bedside clearly communicates fall. And I loved the berry color of this gorgeous knit blanket.
It reminds me of the berries that fall from our trees every fall and is such a warm and inviting color. So while the majority of my fall bedroom remains neutral, it is clearly decorated for fall in a simple and cozy manner.
Shop the Look

Creating Atmosphere
The last way I like to create a cozy fall bedroom is to create some atmosphere. Whether that is lighting a candle, closing the curtains to create a moody retreat, or just grabbing a good book to read, creating an atmosphere you want to enjoy is key!
Remember, you're designing a haven, not just decorating a house!
I hope that these tips have been helpful to you as you seek to create a cozy fall retreat in your bedroom this season! Leave me a comment and let me know your favorite element of a fall bedroom.
Make sure to follow along with me daily on Instagram and subscribe to the blog to stay updated and get your freebies! It's always an honor to have you visit the blog and I'm so grateful for you!
Happy Fall!