Affordable Decorative Lighting for the Modern Home
Decorative lighting can make or break a home's design. When we moved into our home, all of the light fixtures were out of date. We have slowly updated them as we've remodeled, and I have been on the hunt for some more spaces. Here is a round up of what I've found for affordable lighting for the modern day home.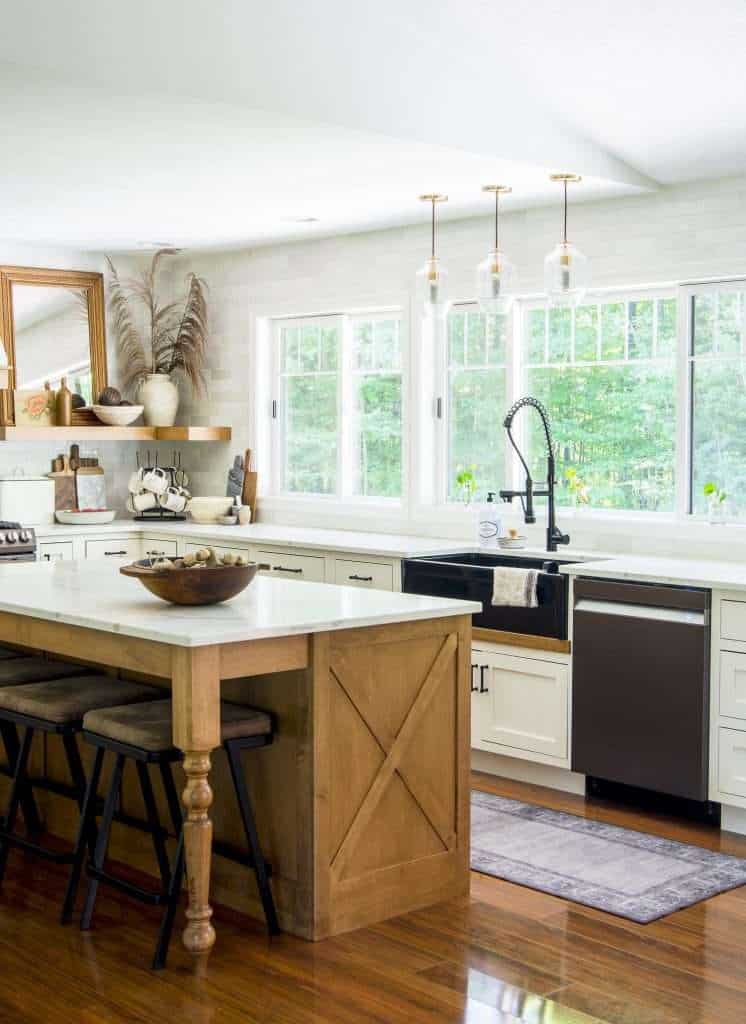 I am a participant in the Amazon Services LLC Associates Program, and using my links below provides me a small commission at no cost to you. Thank you for supporting my blog!
Kitchen pendants can be found here.
Decorative Lighting Options
Lighting can really set the tone for a space. The style that you choose helps define the feel of your home. Modern lighting leans more simplistic with clean lines and bold metals.
Bohemian lighting is warmer with wood tones and woven textures.
Industrial style lighting is heavier with more raw elements.
Traditional style lighting is softer with warm shades and diffused light.
But no matter your design preference, lighting can make or break a space! I've rounded up some of my favorite affordable lighting below.
Pendants and Chandeliers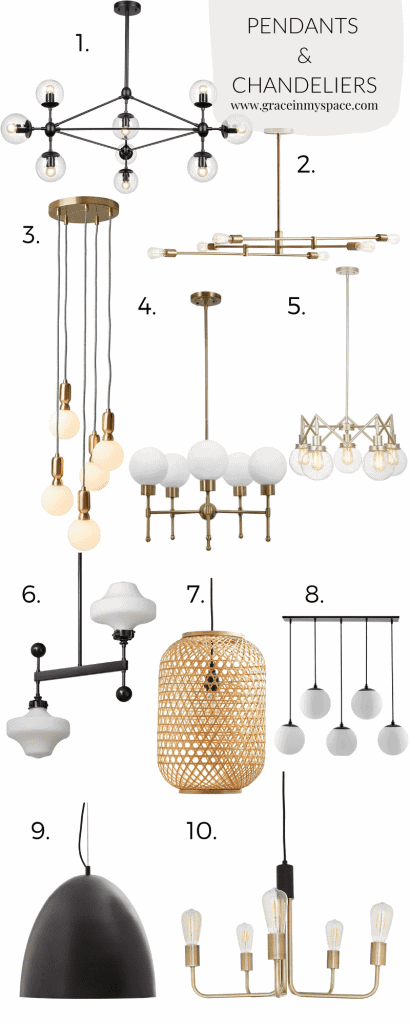 Ceiling lights are so fun to shop for. There are so many styles! Whether you choose bold chandeliers like the one in Addie's room, or traditional lighting like these school house ceiling lights in the hallway, your lighting is sure to set the tone in your space.
Wall Sconces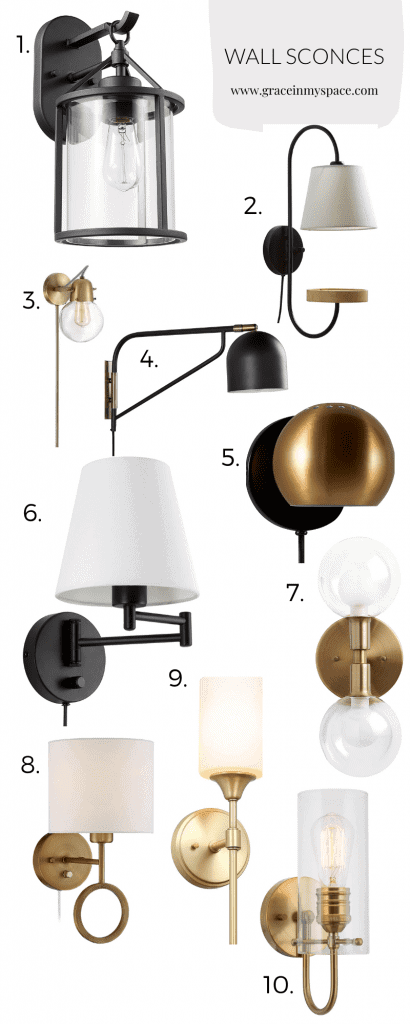 Wall sconces are my favorite source for ambient light. I'm not personally a huge fan of table lamps, simply because I never remember to turn them on! But flipping the switch on sconces I can do.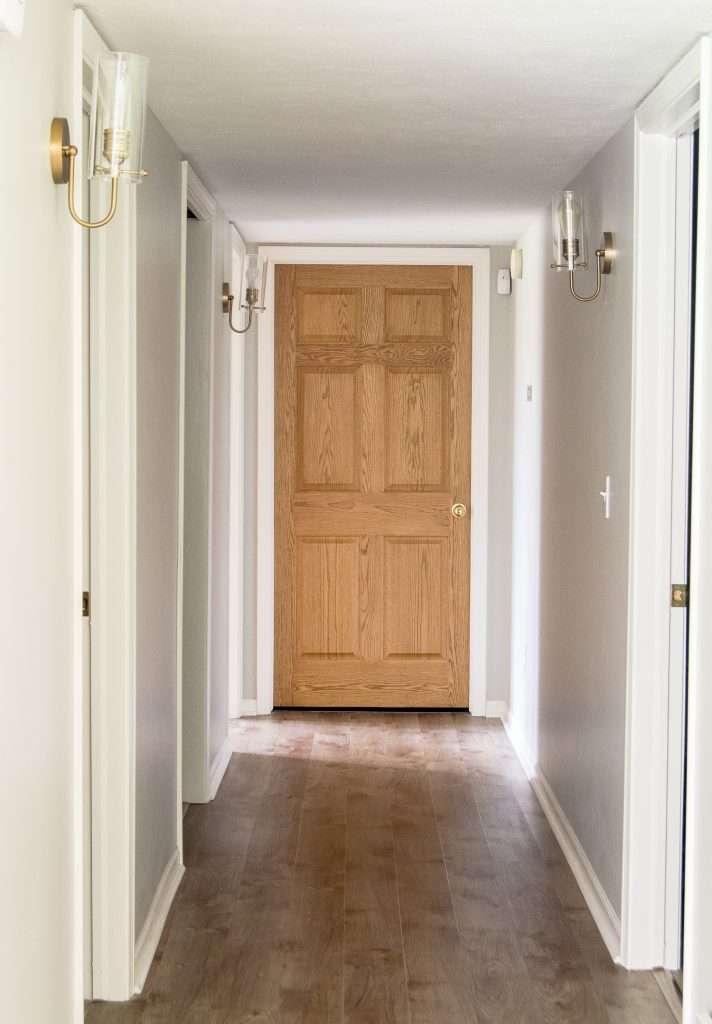 While we haven't done anything else to our basement hallway, we did replace the wall sconces. These gooseneck wall sconces are a good mix of traditional and modern.
Table & Floor Lighting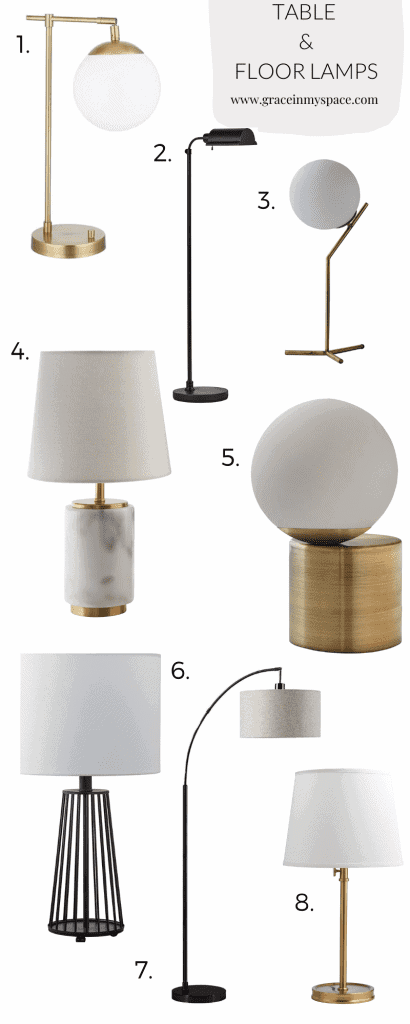 For those who enjoy cozier lighting, lamps are a great way to add ambient lighting and provide reading light in the evenings.
Additional Decorative Lighting Sources in Our Home
Here are a few more sources for our home lighting!
Bedroom Decorative Lighting
Our bedroom sconces can be found here. And, our newest addition to our bedroom decorative lighting is this modern ceiling fan. It has reversible blades so you can go with a lighter grey wash or the dark walnut like I chose.
Guest Room Lighting
In our guest room, we added a traditional drum shade ceiling mount light. Our exact one is sold out, but this ceiling mount light is almost identical.
Mudroom Lighting
And, in our mudroom, I went with a very classic glass globe flush mount. I chose this one for two reasons.
It is flush mount so I didn't have to worry about ducking in our small mudroom.
It has an open bottom and glass globe. This makes it the perfect decorative ceiling light to accommodate my favorite discovery of the year: motion sensor bulbs.
Our small mudroom already made it difficult to come in with full hands, no where to set things, and still be able to see without any windows. Enter: motion sensor light bulbs. They automatically come on when we enter the room. It's amazing and has been one of my favorite small joys with daily use!
Playroom Lighting
One of my favorite lighting updates is in the kids' playroom. This semi-flush mount is so pretty! I almost think it deserves to move to a room that is used more often. 😉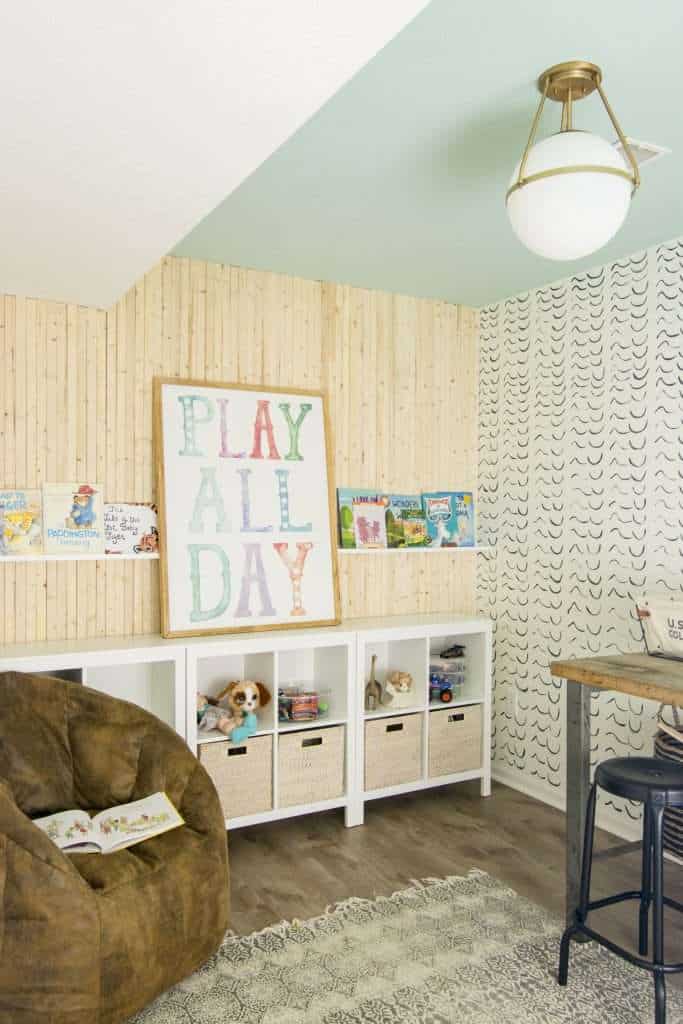 Dining Room Lighting
Our dining room was a conundrum from the start. No wired ceiling lights, plus a skylight directly in the center of the room, prevented me from having overhead lighting for quite some time.
Until I figured out how to Macgyver it! You can read all about how I created the possibility for overhead lighting without adding wiring here!
My woven dining room chandelier is the perfect touch of boho in this space. And I've paired it with traditional black wall sconces to keep a good balance.
Stay Connected
I hope that a little decorative lighting round up is helpful to you! As you can see, I used various styles throughout my home. I like the mixture of bohemian, modern and traditional. I hope you find some that you love from my suggestions!