Family Friendly Affordable Designer Rugs
Do you love the look of designer rugs, but can't afford the price tag? Here are beautiful discount rugs: any size, any room, any budget, any number of muddy feet. Learn more about the best rugs for high traffic areas for a busy family!
This post may contain affiliate links where I earn a small commission on your purchases.
Discount Designer Rugs
Area rugs are my favorite way to set the tone in a room. There are so many beautiful options available, no matter your style. They add personality, create living zones, and add a cozy factor that is unrivaled!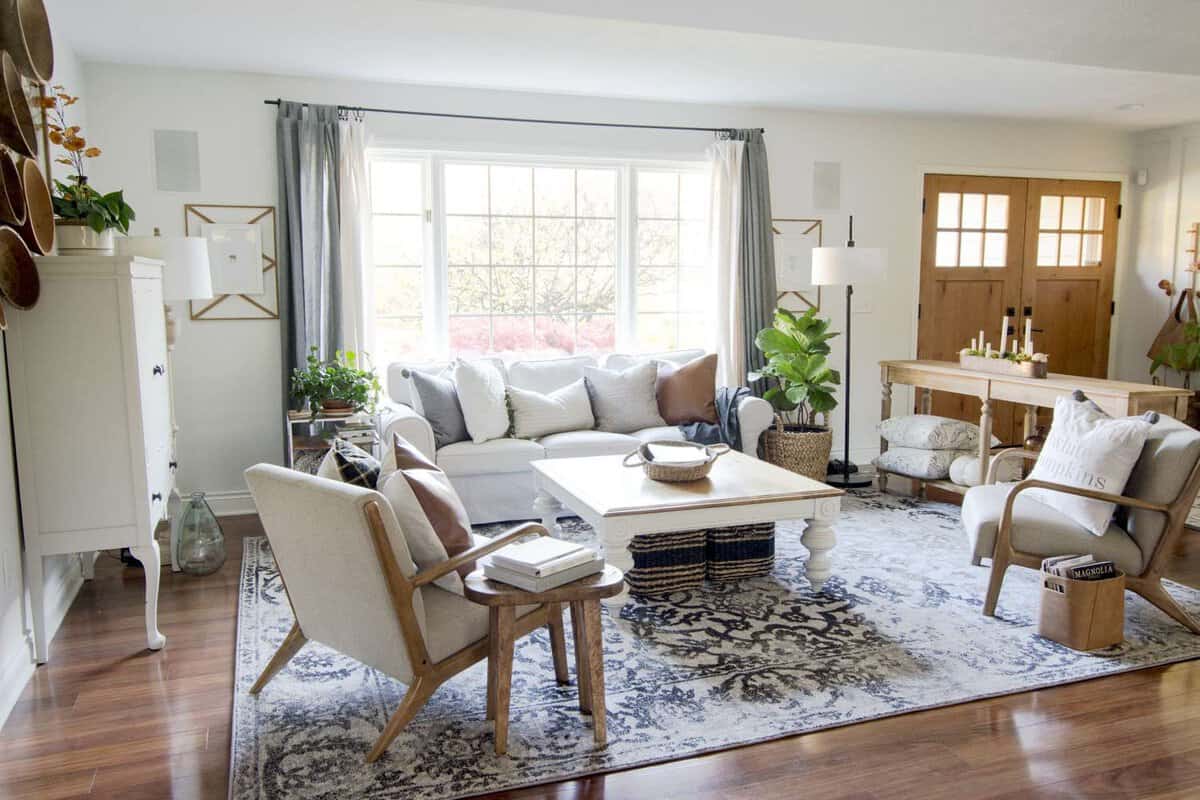 Shop This Space

---
The downside is that they can be quite expensive. So today I've rounded up my favorite online sources for affordable area rugs with designer details.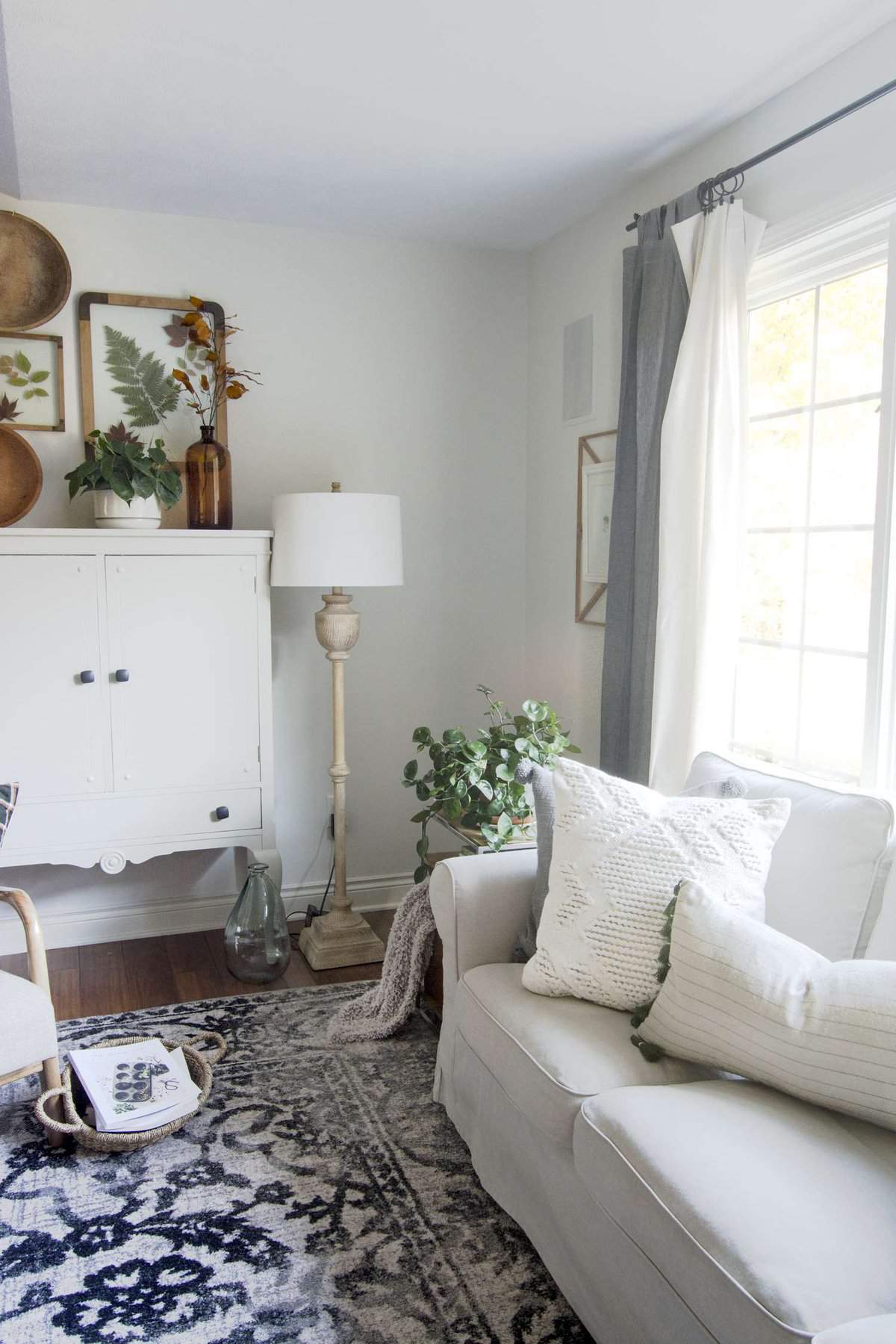 Best Rugs for High Traffic Areas
My living room rug above has been a long time favorite. I've rounded up some very similar styles in addition to my exact rug for you below.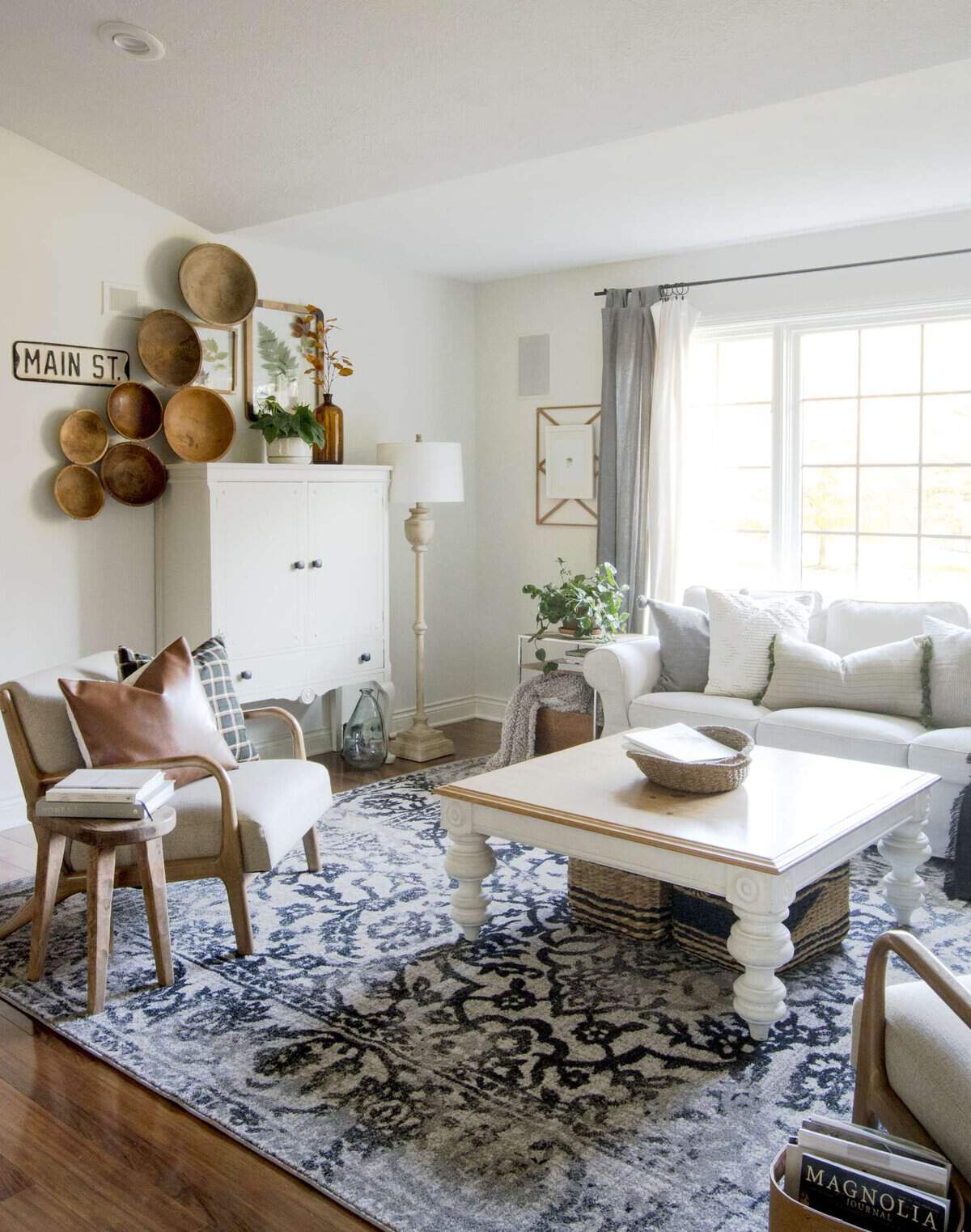 Shop My Favorite Pillows
My favorite pillow shop makes beautiful hand-made pillows for every season. Enjoy 15% off their shop with code GRACE15.
Living Room Area Rugs
In my living room, I have the Sheffield Grey in a 9×13. It is so hard to come by affordable oversized area rugs so this one is a steal!
Over the years, my living room area rugs have rotated as my style has changed. Here are a few more favorites that have held up extremely well in high traffic areas.
I love these for the best living room rugs for families that use their space heavily.
My absolutely favorite rugs for high traffic areas are Loloi Rugs.
I have almost a dozen Loloi rugs throughout my home and they are high design, quality, and beautiful rugs for high traffic areas.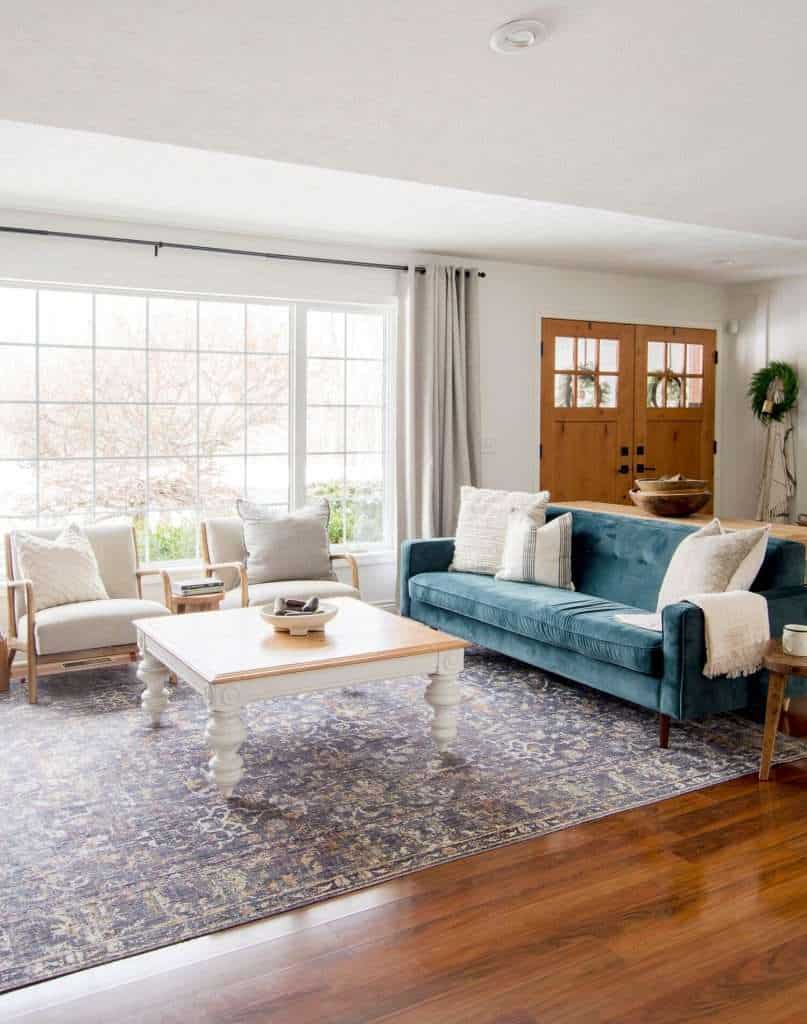 Shown Above: Chris Loves Julia Rosemarie Area Rug in Graphite
This rug has a beautiful moody purple/grey as the base with soft yellows, oranges and creams to show off an intricate pattern.
Shown Above: Chris Loves Julia Alice Area Rug
The Alice area rug is the softest high pile you'll ever feel! I love how modern and light and airy it is.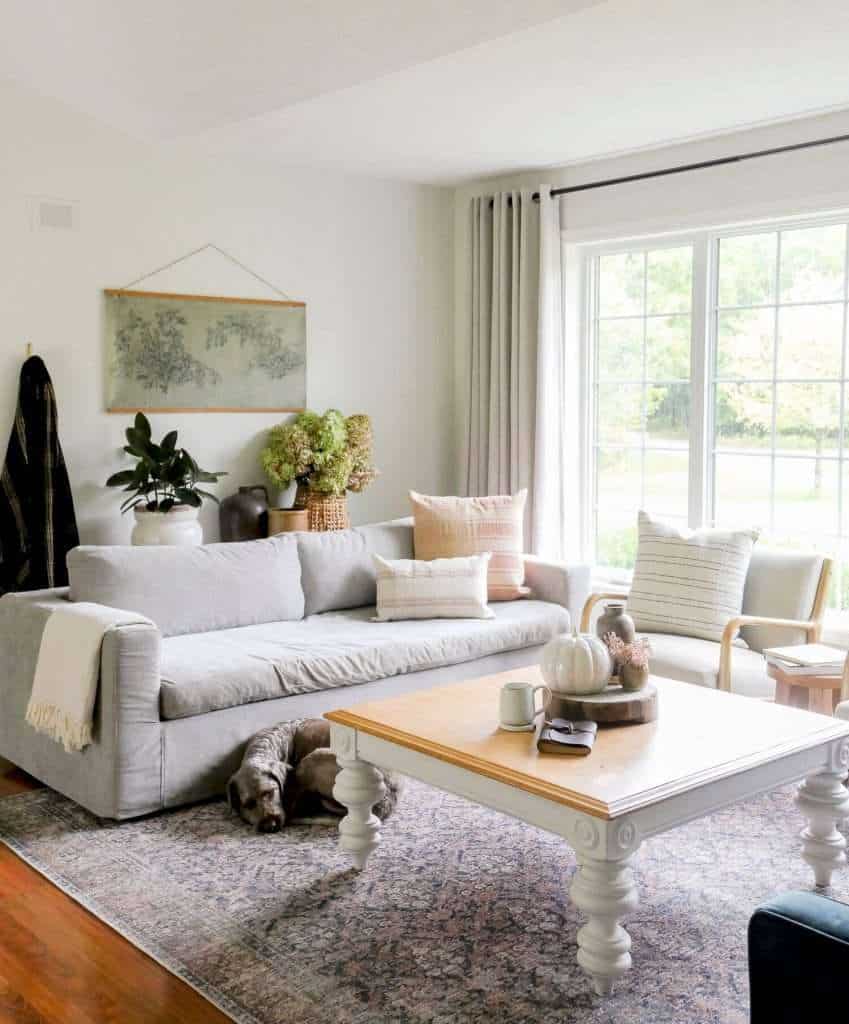 Shown Above: Amber Lewis Billie Area Rug Ink/Salmon
The Billie rug has an amazing vintage design with fibers woven heavily throughout to give it an authentically aged look.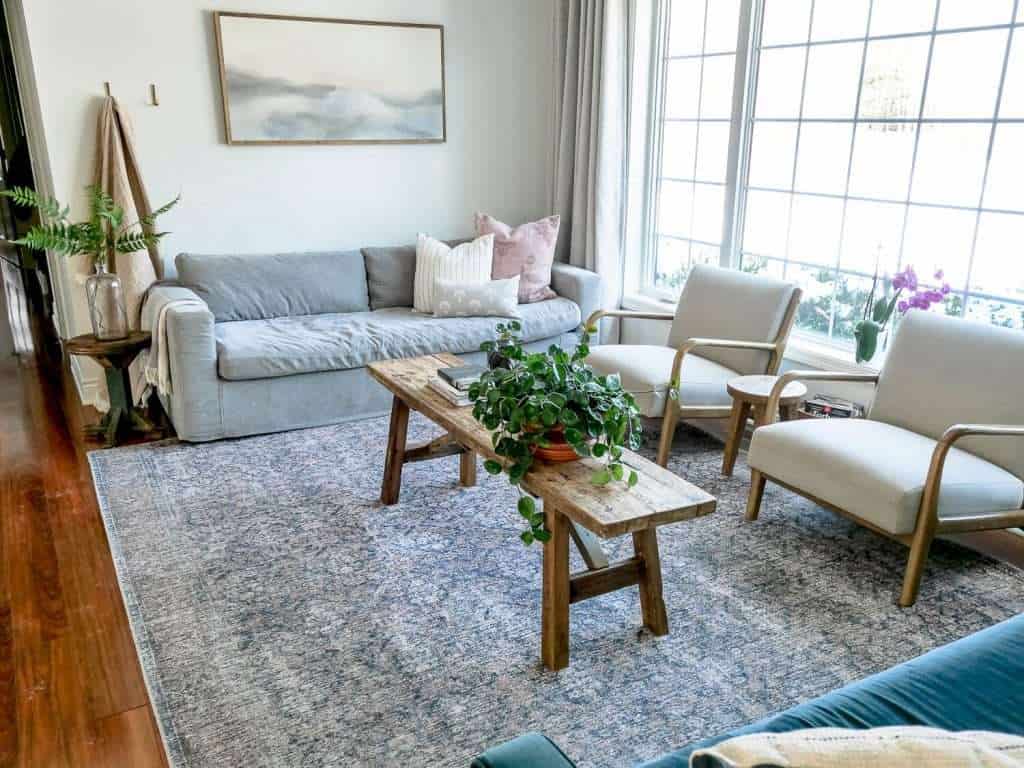 You can also see the Billie area rug in my bedroom in this post. I love how it makes such a huge statement without being overpowering.
Dining Room Area Rugs
During my dining room makeover, I wanted a rug that would make a bold statement but also be practical for a family of 4.
I chose the Billie area rug again in an 8×10. I've found that the best dining room rug size is traditionally an 8×10. This allows all the chairs to sit on top of the rug to create the perfect size zone.
(Note: Did you notice the floor swap? See our new floors in this article!)
In the past, I've also had great success using washable rugs in the dining room. This is especially helpful for families who eat regularly in their formal dining room.
Shown Above: Ruggable Washable Rug
Most people would avoid white area rugs in a dining room, but this one held up perfectly! Even spot cleaning was simple on days I didn't need to wash the entire rug.
Kitchen Runners
I've long loved to use Ruggable kitchen runners since I can throw them in the wash after a cooking mishap. But lately, I've found my favorite Loloi rugs hold up just as well.
Here are some favorites for washable kitchen runners.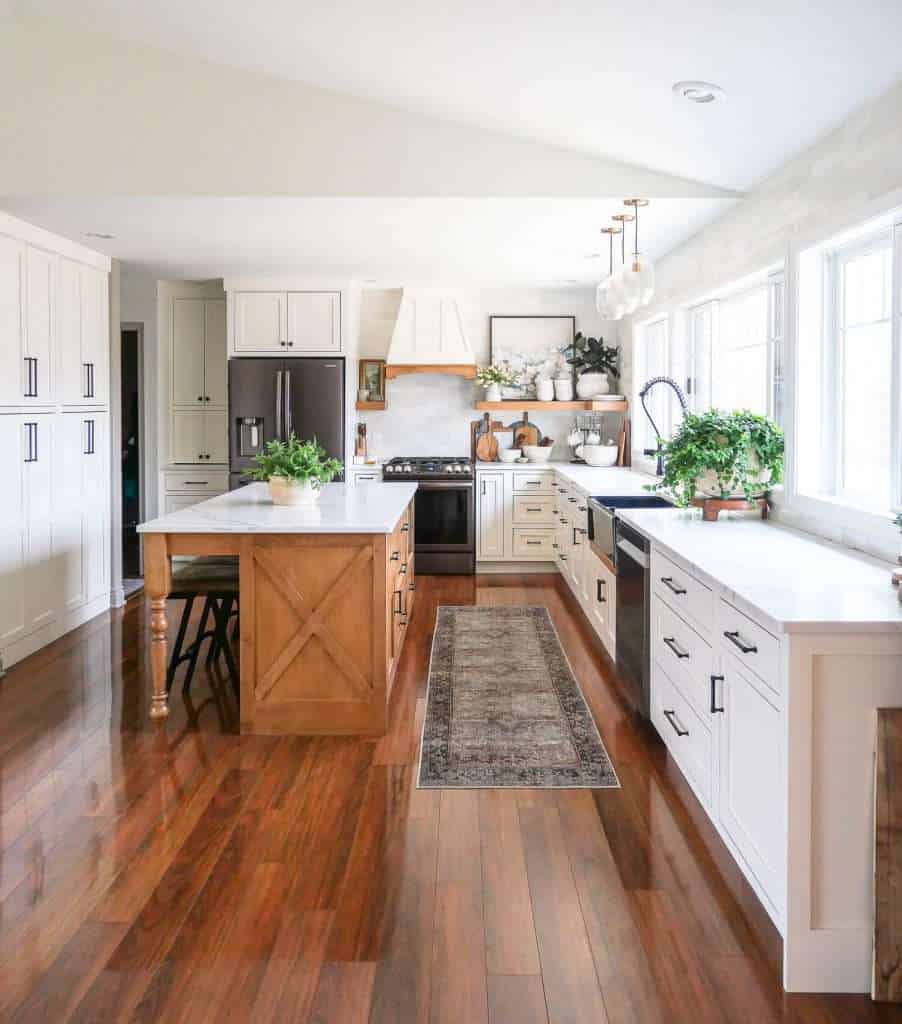 Shown Above: Loloi Layla Olive/Charcoal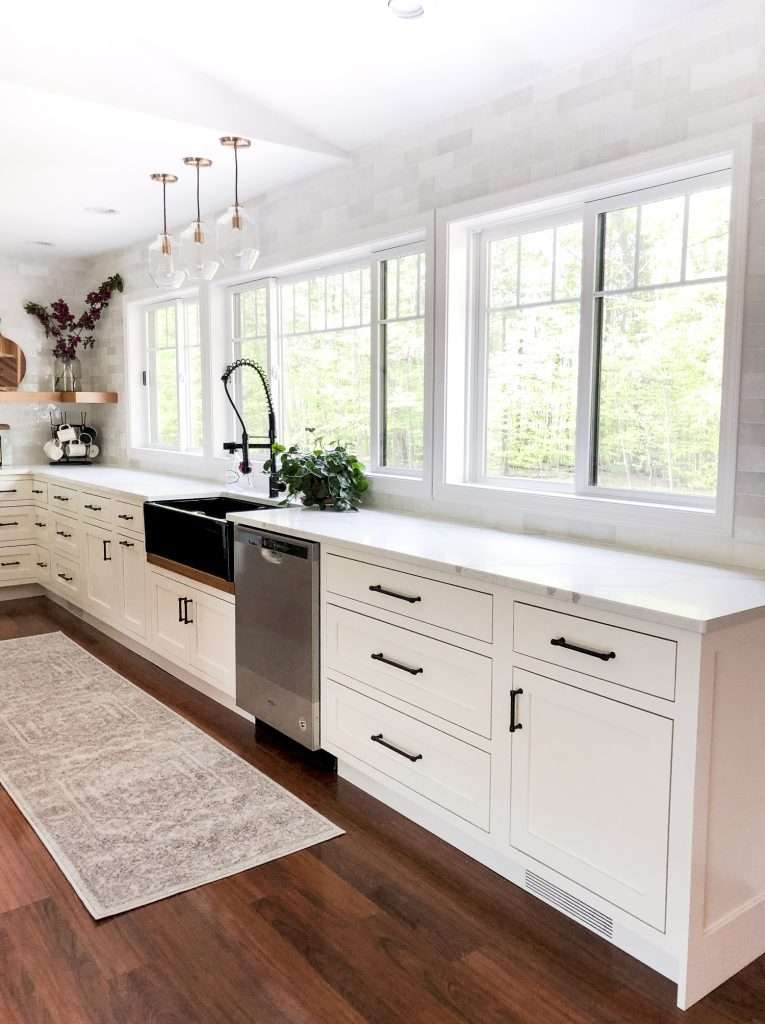 Shown Above: Safavieh Adirondack Collection Runner
Best Mudroom Rugs
One more high traffic room should be added in, the mudroom.
Once again, Ruggable reigned for a long time in this room (for obvious reasons). But lately, I've been gravitating towards any low pile rug.
Shown Above: Bungalow Rose Floral
I prefer darker colors to help mask the wetness, but this rug has held up wonderfully in a very wet and muddy area.
Basement/Family Room Area Rug
In our basement family room, we added a beautiful white area rug with grey accents. It leans towards a vintage farmhouse vibe and has held up extremely well to movie nights and sloppy footprints.
Other Online Area Rug Sources
Some of my other favorite affordable designer rugs have been from various online sources.
My daughter's girly area rug was extremely affordable. The selection is impressive so be ready to scroll!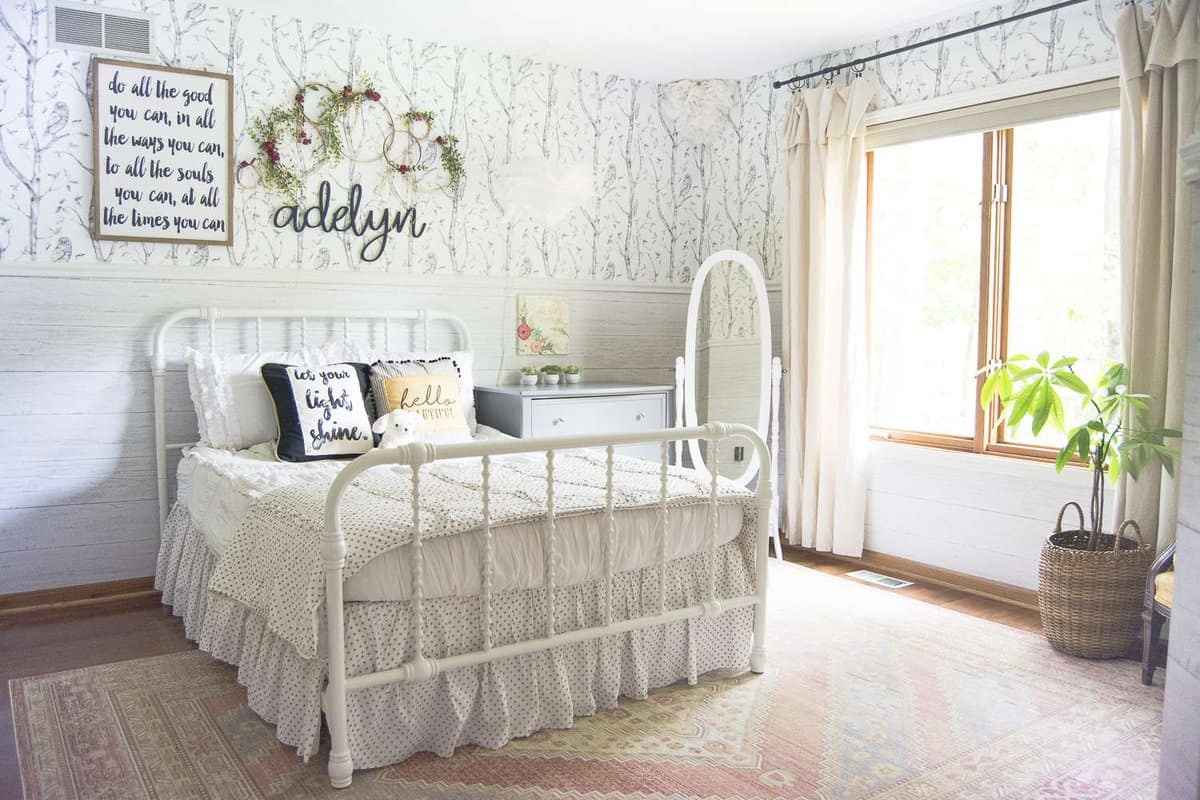 And, my previous large living room area rug (10×14) has been a fan favorite among my Instagram friends. It can be found on several sites, so I always browse them all before recommending the best price.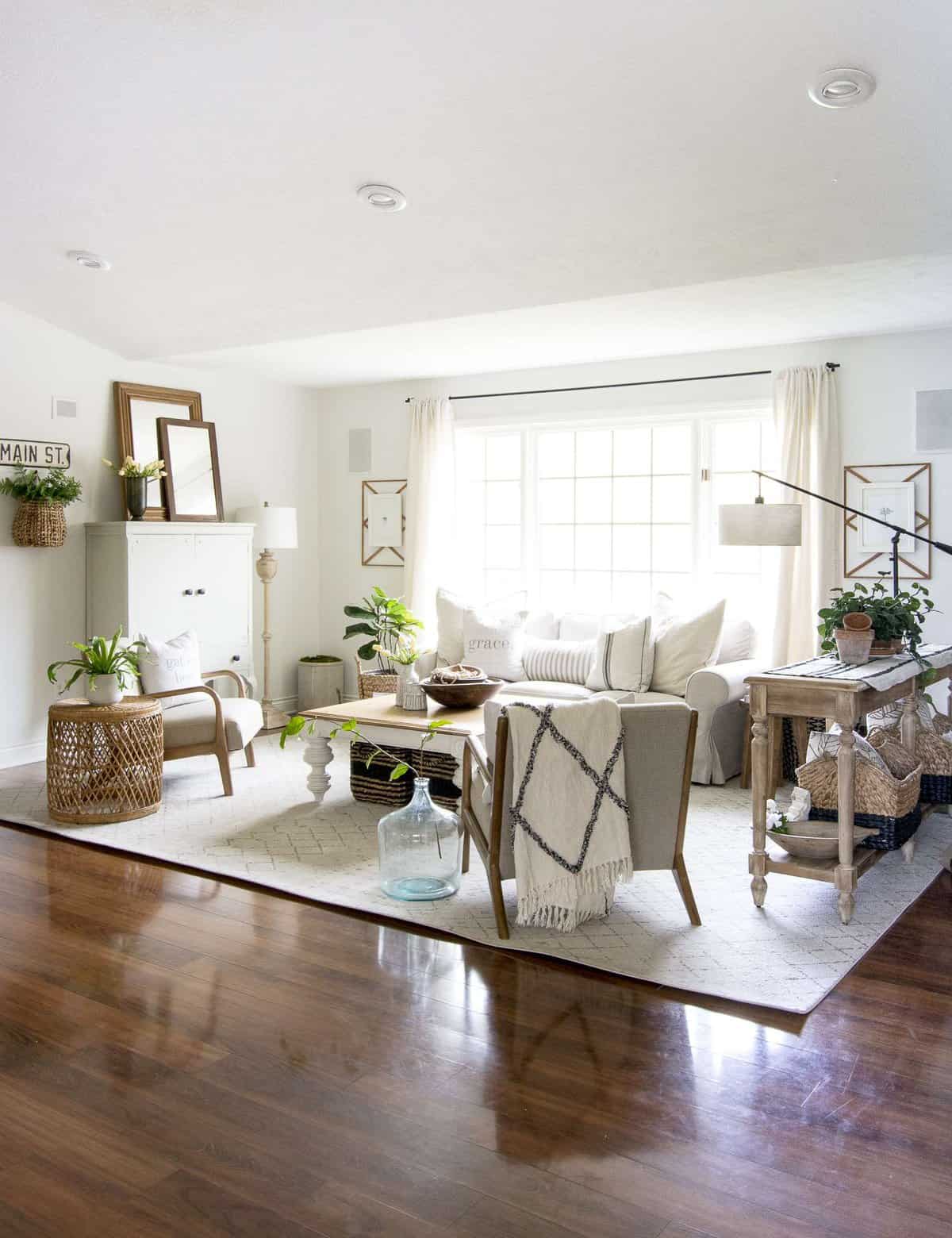 You can see the pricing for each site below! Some of these retailers offer 9×12, 10×14, or 12×15 so if you're looking for a specific sized oversized area rug, click the image to see what is available.

---
Join the Community
Thanks so much for stopping by the blog today! I hope this post has been helpful to show that it is possible to find designer rugs at affordable price.
Amazon, Joss & Main, Walmart, and RugsUSA are all great places to browse!
Whether you are in a season of life where your home has settled down, or your area rugs look like this, I hope you find something you love.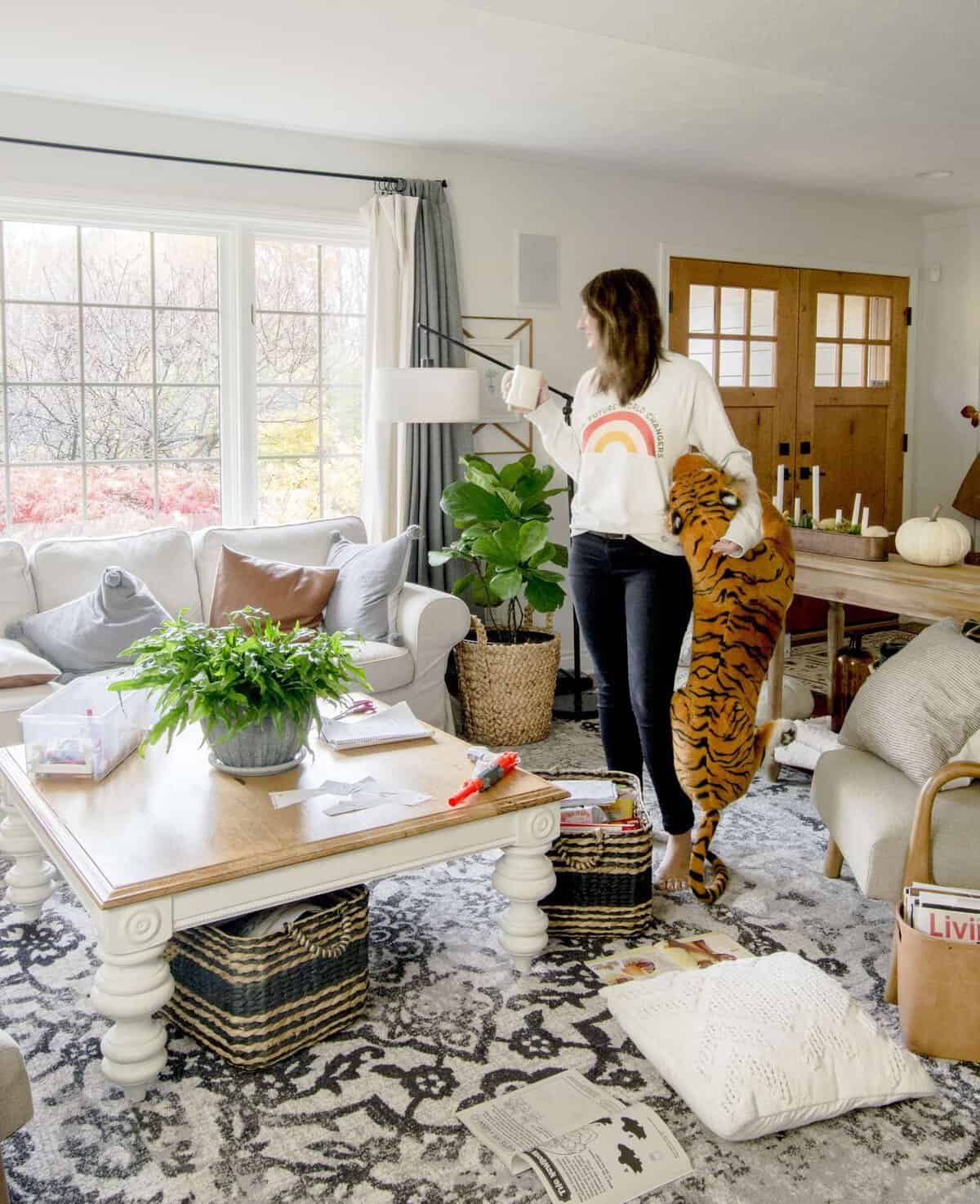 I'd love for you to stay in touch! Follow along with me daily on Instagram and become a blog subscriber to gain access to freebies, DIY templates and a weekly newsletter!
You Might Also Enjoy…
Make sure and check out these related articles to help you as you continue to create your haven!