Living Room Storage Cabinet | Get the Look for Less
This living room storage cabinet hack is beautiful and 1/4 the price of designer brand cabinets! Learn how to get the look for less, plus add tons of storage to your living areas!
This post may contain affiliate links where I earn a small commission on your purchases.
Living Room Storage Cabinet Inspiration
One of the things I love most about our living room is that it is the literal center of our home. We use it for everything. Homework, craft time, puzzle building, snack time, wrestle matches, family gatherings, double dates, and just life in general. You get the picture. It's a multi-purpose room.
That also means that it's a mess! Legos on the floor, multiple devices and chargers strewn about, books and craft supplies can be found on every surface. All of it just needs to have a home.
When my kids were a bit younger, before technology was highly used, I implemented a storage method using baskets and storage cubes. It worked really well for a couple of years! However, now we need more space for the ever-growing schooling resources.
I was browsing media cabinets and living room cabinets and came across this stunning media cabinet by Studio McGee. It is exactly what I wanted. Something that is stylish and low profile, but large enough to accommodate all our stuff.
Then, I saw that it was almost $1,900. No. Thank. You.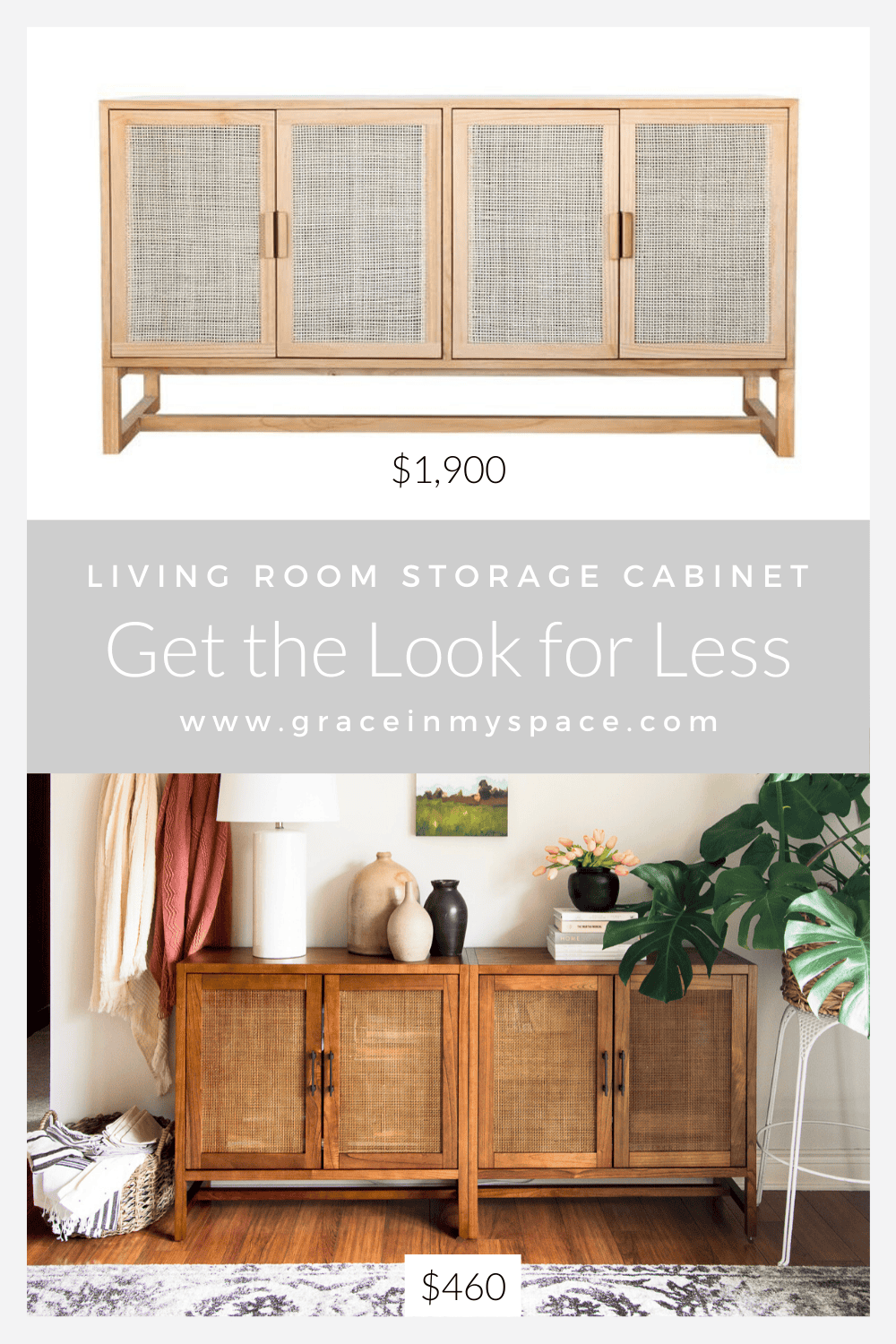 This sent me on the hunt for something similar and I was glad to find quite a few options that were close in appearance. I'll link them for you below. Some of them are pricey, but some are not! Simply click the image if you'd like the source.
---

---
Several of them were winners, in my opinion, however I settled on a specific piece that will get me an almost identical look for less!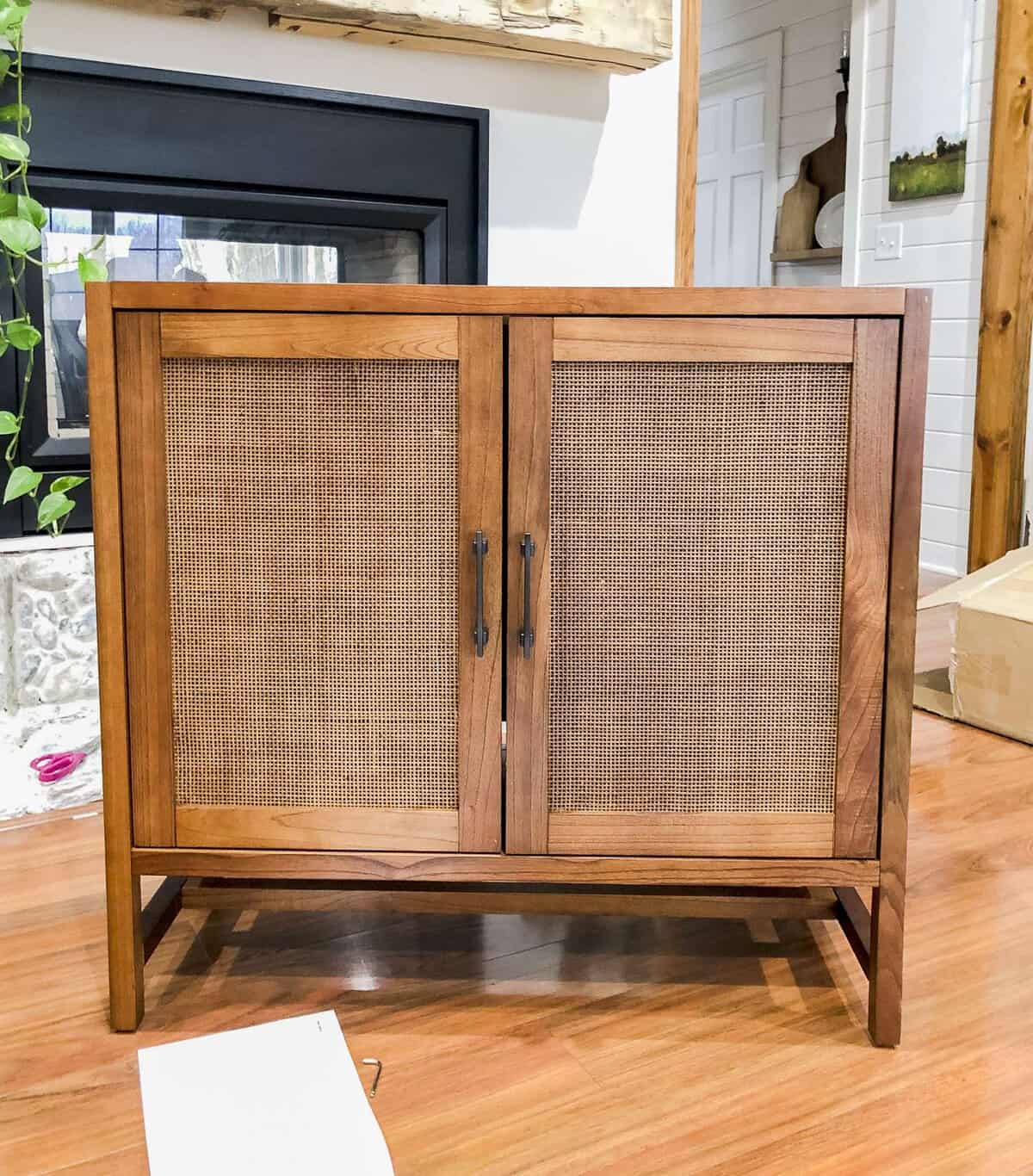 Get the Look for Less | Living Room Cabinet Style
I loved the symmetry of the four door look of the Studio McGee cabinet, plus the caned doors. So, I purchased two of the Warwick 2 Door Cabinet and put them side by side. The Warwick Cabinet also has a three door option that I almost went with!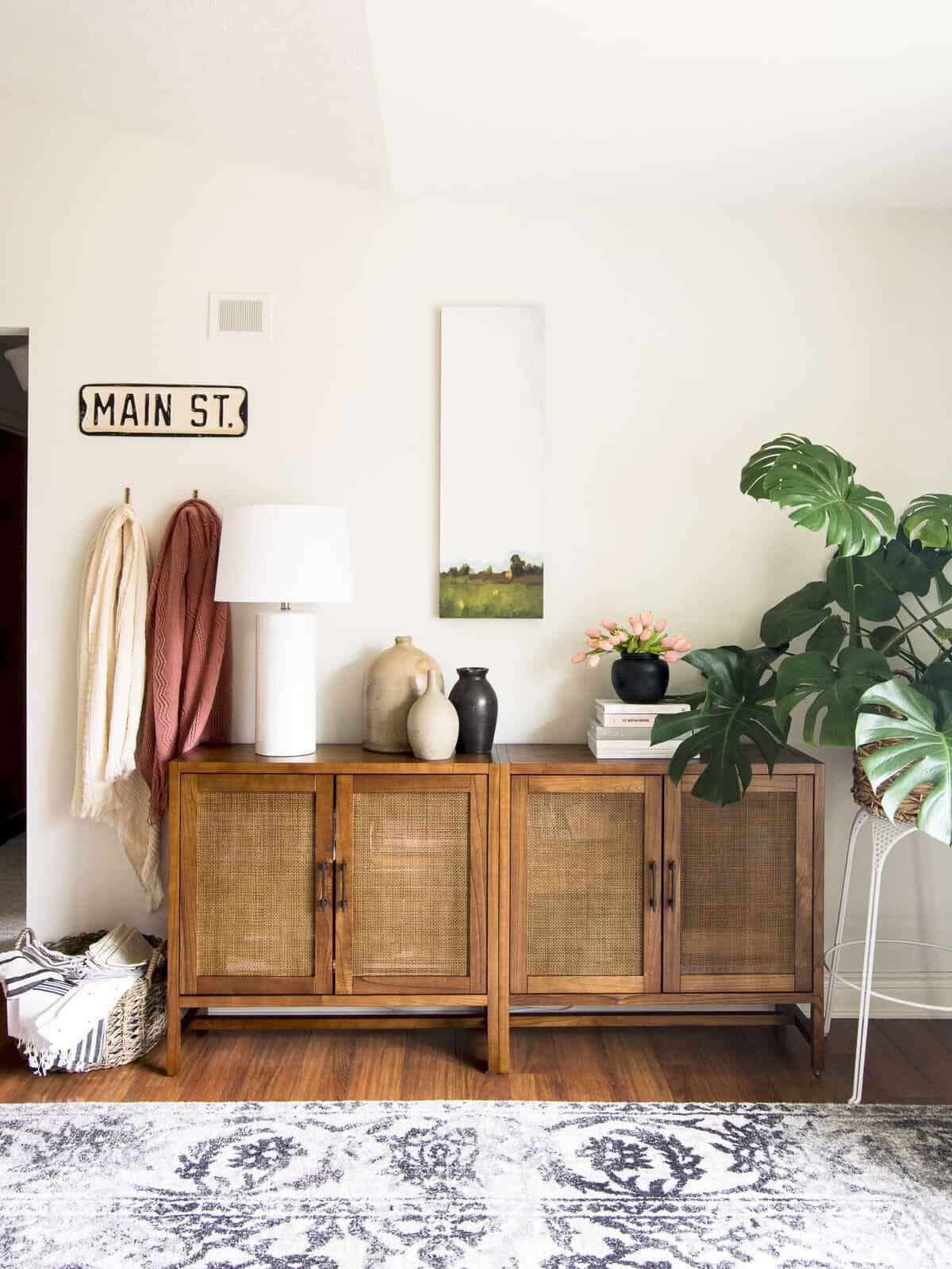 Everything about these cabinets is identical to the Studio McGee cabinet, except the stain color. It has the same style doors, and legs, with very similar handles. (Which could easily be switched out if I want to at some point.)
The big difference is, placing two Warwick cabinets side by side is 1/4 the price of the Studio McGee cabinet! Yet it gives me an almost identical look for less. WIN!
Cabinet Hack
I've assembled my two living room cabinets side by side to create the look of one long sideboard. I'm planning to live with them this way for awhile before I decide if I want to try to lighten the wood and caning to be closer to my original inspiration.
What do you think, would you leave them dark or lighten the wood color?
I'm so pleased with this simple cabinet hack. It has given me all the storage I need at a much more affordable rate.
I plan to put together a post sharing how I organize the inside to accommodate books, craft supplies, and an electronics charging station soon!
Make sure to subscribe to the blog to be notified when that post goes live!
Media Cabinet Styling and Decor
This was fun to style as well! I wanted to simplify the surface to a few key pieces, add some lighting, and let some beautiful artwork be the focal point.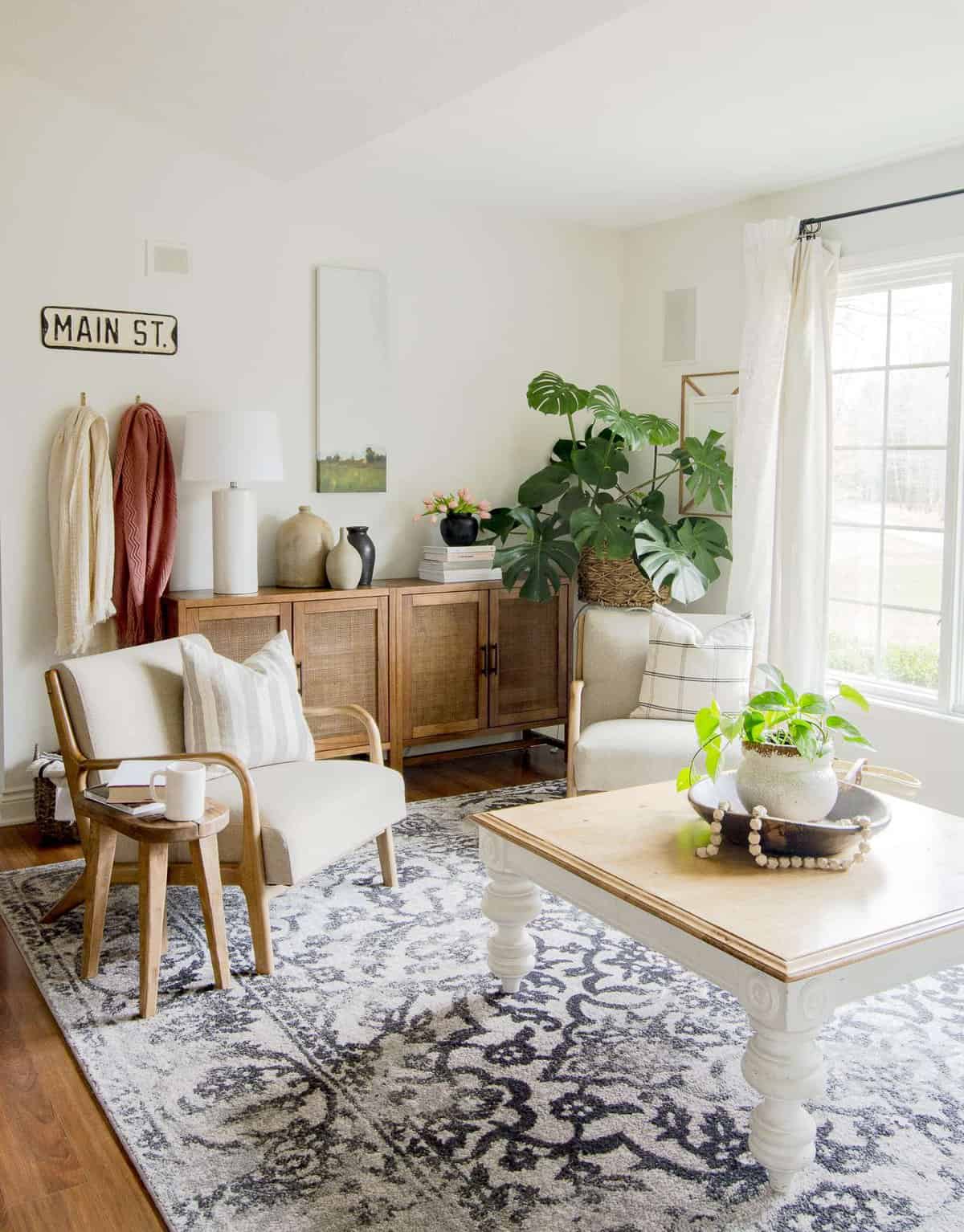 I also wanted to make sure the top of this furniture piece stays clutter free. It's a great space to display some of my favorite vintage pottery pieces while keeping it simple.
When I was styling this space, I used some of the methods I've learned from the Love Your Home Again organization course. It was so satisfying to put into action some of the methods I learned from that course and to see this space come out fresh and organized!
If you're looking for help taming the mess in your home, I highly recommend this e-course. It is so easy to follow and gives practical step-by-step instruction for every room in your home. Next up, I'm tackling the garage!
Shop the Look

---
You can find my rug details in this post on affordable designer rugs!
Stay Connected
Thanks so much for stopping by the blog today! I hope that this simple living room storage cabinet hack gave you some ideas for how you can organize your living space!