Winter Buffet Styling with a Vertical Garden
Hello my friends and welcome to 2019! I am excited to recap 2018 on the blog in the near future, but today I wanted to share something I tried out this week! I was looking for unique ways to update my winter decor without buying new and this idea wouldn't leave me alone. So today I'm sharing how I added an easy vertical garden to my winter buffet styling!
Post may contain affiliate links where I earn a small commission on your purchases at no additional cost to you.
Vertical Garden
Have you ever seen a vertical garden? I think they are absolutely beautiful. I've never attempted one before, but the concept is fairly straight forward. Basically, you give your climbing vine anchor points to train it to grow a certain way. I contemplated making a pattern for my vine to climb, however, I didn't want this to be a permanent fixture.
Instead, I used the stick that I found in my woods (which allowed me to create this wreath wall for Christmas) as the anchor point! My pothos vine was in desperate need of a hair cut, so this was the perfect plant to experiment with for my vertical garden!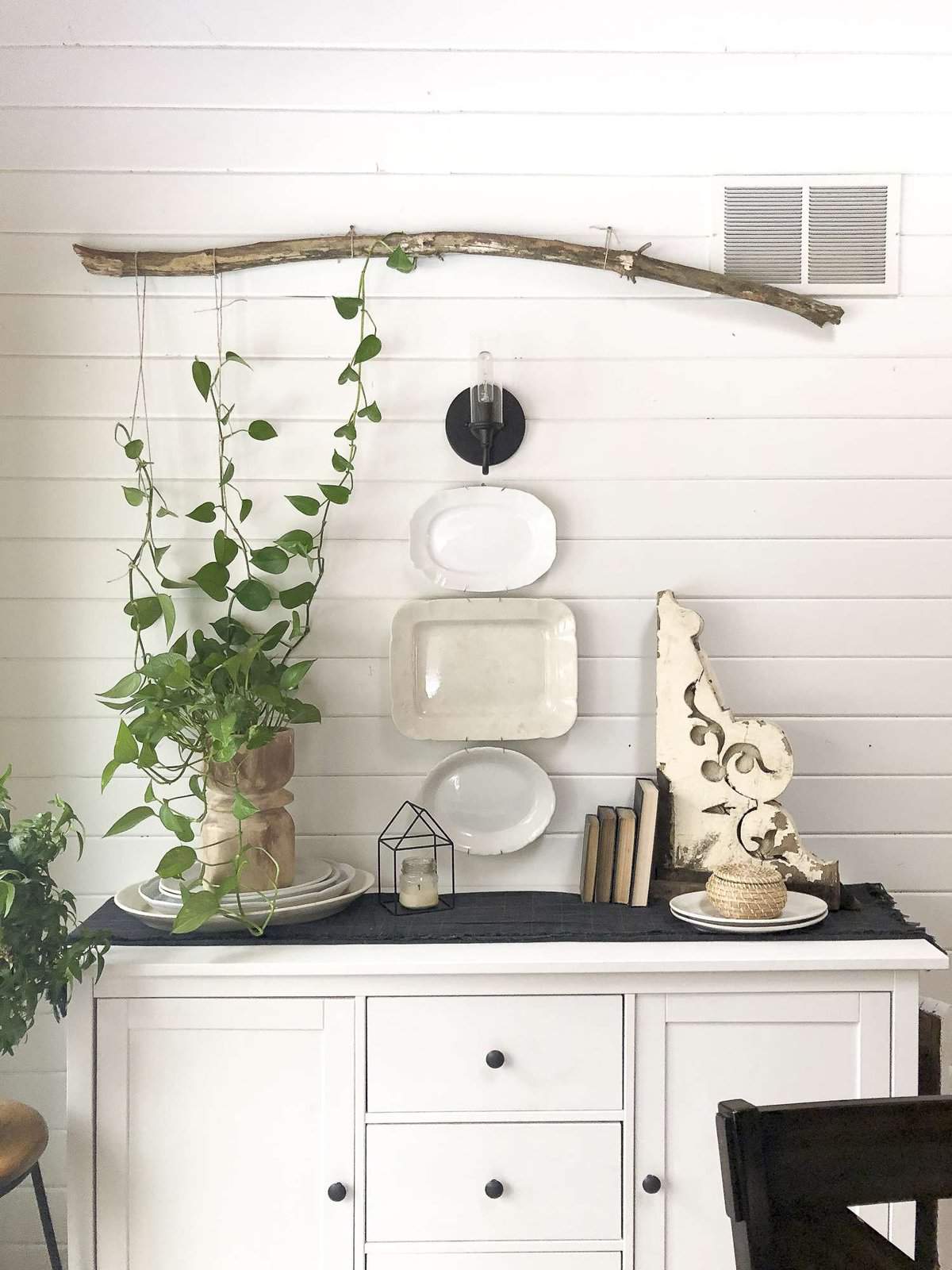 Vertical Garden- How To
Using the stick as the anchor point, I simply attached strings of jute cord in a loop. Next, I wove my shorter vines around the cord vertically from the plant pot. One of my vines was long enough to reach it on its own so I simply looped it under the stick and will continue to drape and wind it along the stick to the right as it grows.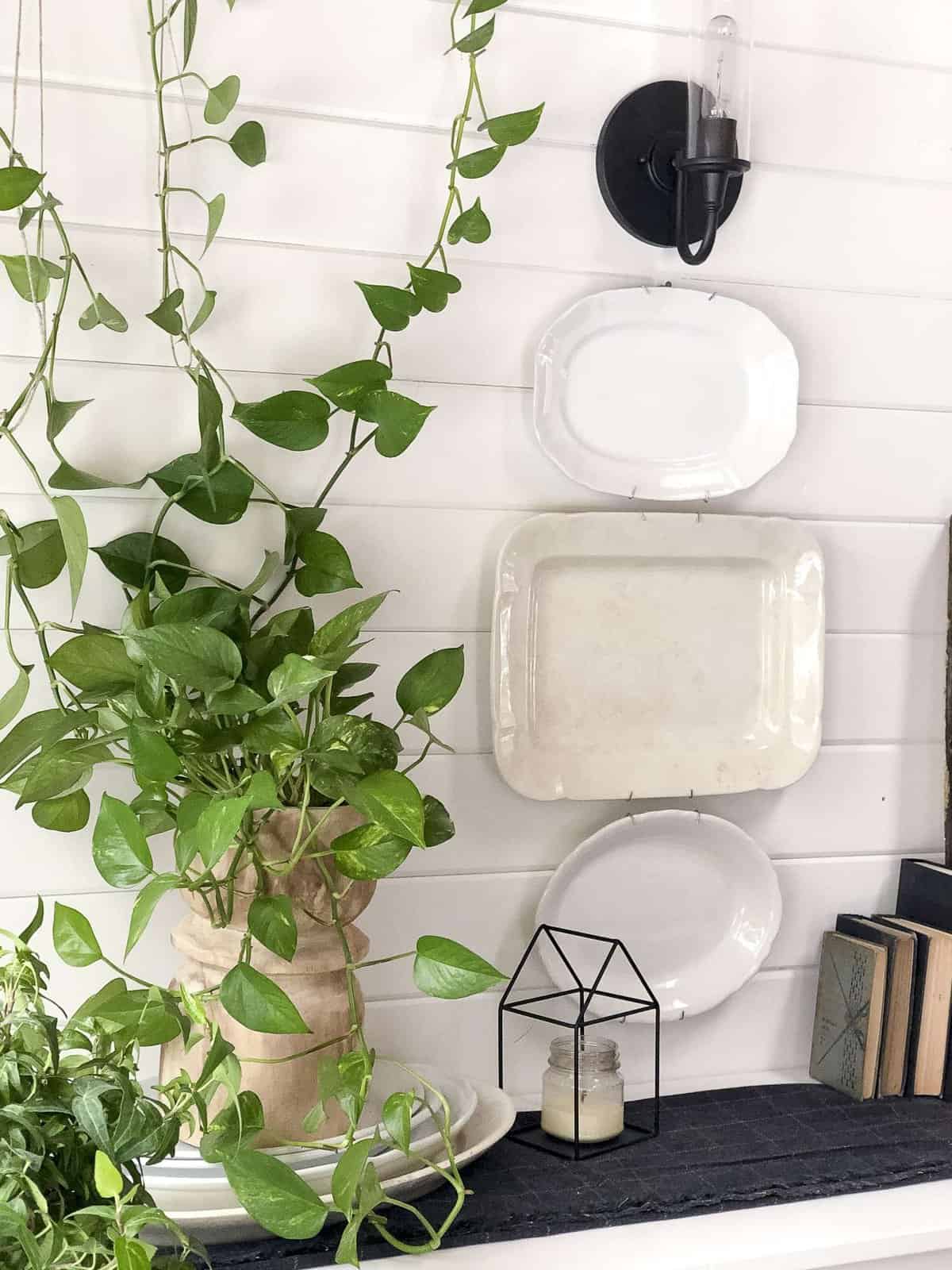 The other vines will be trained to grow upward as I continue to loop them through the jute cord towards the stick. I plan to leave some of the vines down to cascade to the floor to create more interest.
Thankfully, pothos is basically an unkillable plant (my top choice out of the unkillable plants I recommend here). So I think it will do really well using this method. And the best part is, the cord is just resting on the stick so it will be easy to move without killing the plant if I ever tire of it….which we all know I will. 😉

Winter Buffet Styling
I'm loving how this simple addition adds so much life to my winter buffet styling. Here's a little glimpse into how I've decorated my dining room for winter. I'll have a more detailed post coming soon.
I still find it hard to believe that this is our dining room! When we purchased this house an 800 lb hot tub sat right where my dining room table sits today. You can see the whole renovation process, along with the amazing before photos, on this dining room reveal post.
Shop this Space

So, what do you think? Are you willing to try a vertical garden? I'm obviously starting small with just one plant that is very temporary. But perhaps I'll get more serious about this in the sunroom some day.
Enjoy your day my friends!