2019 is in full swing over here at Grace In My Space, but I couldn't let the busyness of the season overshadow a reflection on 2018! 2018 was a year for the books personally and professionally. It was absolutely, 100%, one of the hardest years of my life personally. And one of the biggest blessings professionally. So today I'm taking a little stroll down memory lane and sharing my 2018 year in review.
Personal Changes
I think it is easy to look at bloggers who share the highlight reels of their lives and forget that they are people who struggle just the same as any other human being. 2018 was an extremely challenging year personally. And I don't share this to say, "Woe is me." But rather, I feel it's important to share so that others don't feel so alone.
Looking at the lives of others from the outside looking in can cause comparison to rear its ugly head. But never forget that everyone struggles. They may not be the same struggles you experience, but they are struggles just the same. So remember, you aren't alone.
This year has been marked by severe change. A new home. New church. New professional challenges. New friends. And while all of these bring joy, they also bring stress and challenges to overcome. So in the trial, my family has been seeking joy as we adjust to our new normal.
Then, there has been severe spiritual challenges. Leaving our home church at the end of 2017 where my husband and I both grew up was like being ripped from our second home. Even to this very day, over a year later, we still struggle with the consequences of that decision and aren't sure how to move forward. We both know that it was right and good. But good doesn't mean it is easy.
A good majority of my 2018 Monday Musings of Grace were born from that one decision and how it has impacted me personally. A lot of growth has happened amidst the struggle. And we are still recuperating. Still seeking God's direction. Hopefully 2019 will be a year marked with rejoicing and answers to our prayers in this area of life.
Personal Victories
Praise God, within our struggles He brings good, am I right? Though 2018 was challenging in even more ways than mentioned above, our family is certainly counting our blessings.
My kids are both thriving at school and have adjusted well to our new home and new church. My husband has been immensely blessed in his professional life. And we purchased our new home, which I am so blessed to share with all of you!
2018 has been marked as a year of change. More change than I had originally imagined, and not always the change that I wanted. But there is something about looking back that has a way of showing us the blessings within the struggle.
Professional Blessings of 2018
And now on to professional blessings! This blog has proven to be such an amazing blessing as I took it on full time in September 2018. The kids are both in school now so this momma was excited to tackle the blog with more passion and…most of all…time!
My highlight of the year was the publishing of my first book, Designing a Life: From House to Haven. I have been immensely blessed to see how it is helping people create a haven with the home that God has provided to them!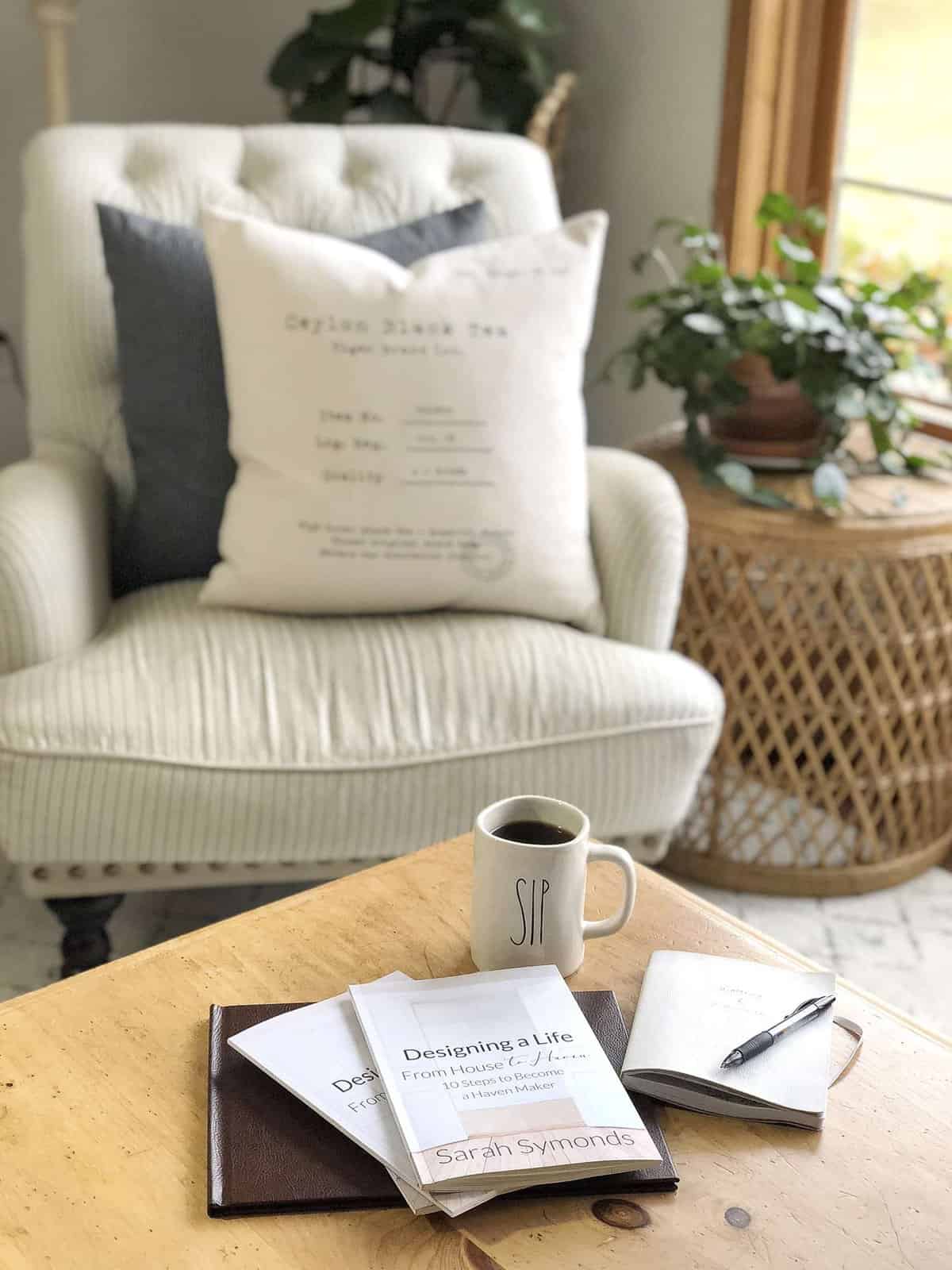 Top 10 Blog Posts of 2018
And beyond my book, this blog has been an unbelievable surprise and encouragement to me! Taking it on full time has been more work than I ever imagined, but well worth it! I rounded up my top 10 blog posts that you all kept coming back to for 2018! Feel free to click through to read any that you've missed! Let's do a countdown!
10
Coming in at number 10, Spring Home Tour 2018.
9.
How to Paint Your Kitchen Cabinets in 7 Days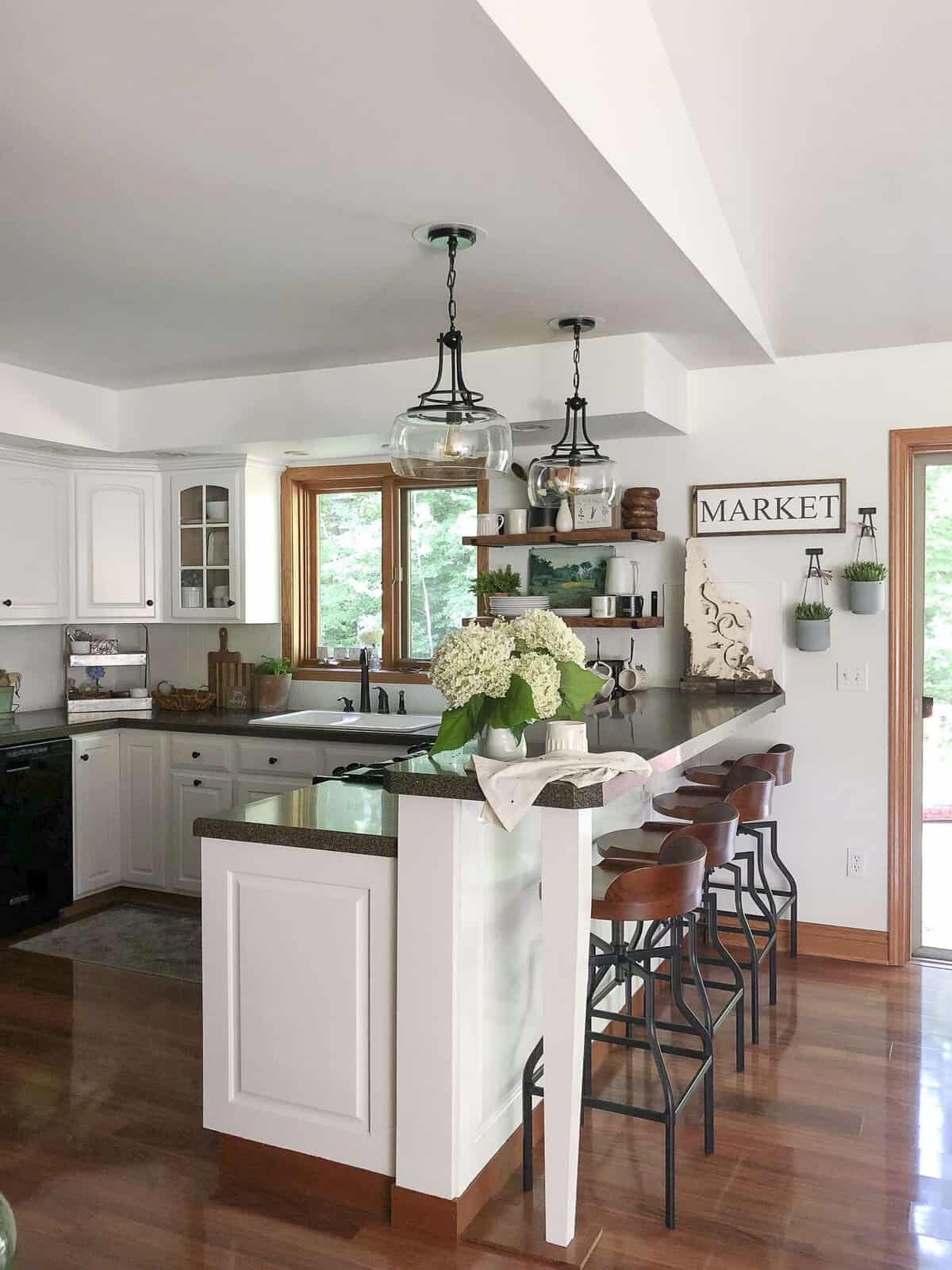 8
How to Create a Welcoming Entryway
7
How to Create a Modern Farmhouse Accent Wall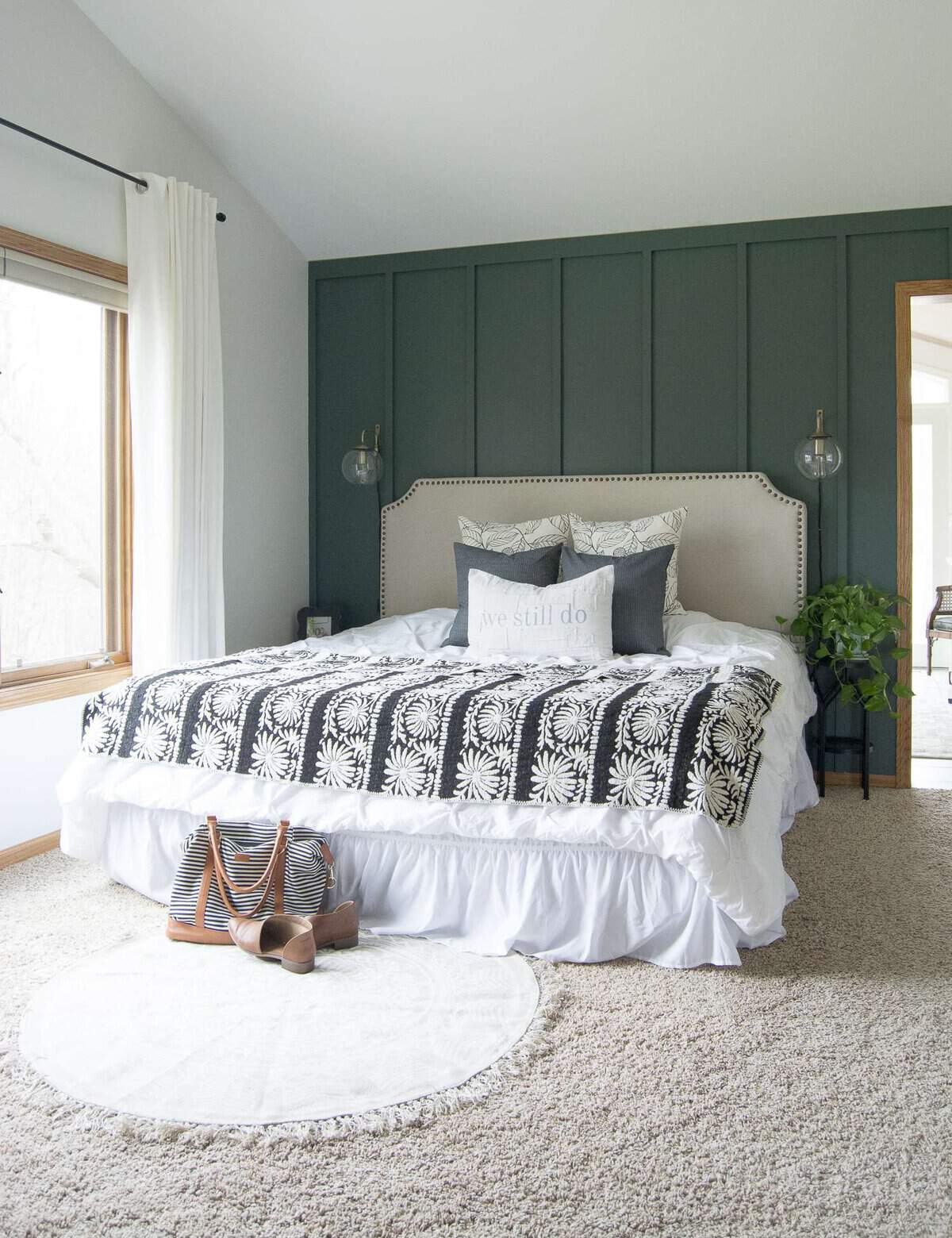 6
Vintage Farmhouse Living Room Update
5
From Indoor Spa to Dining Room: Before and Afters Dining Room Remodel
4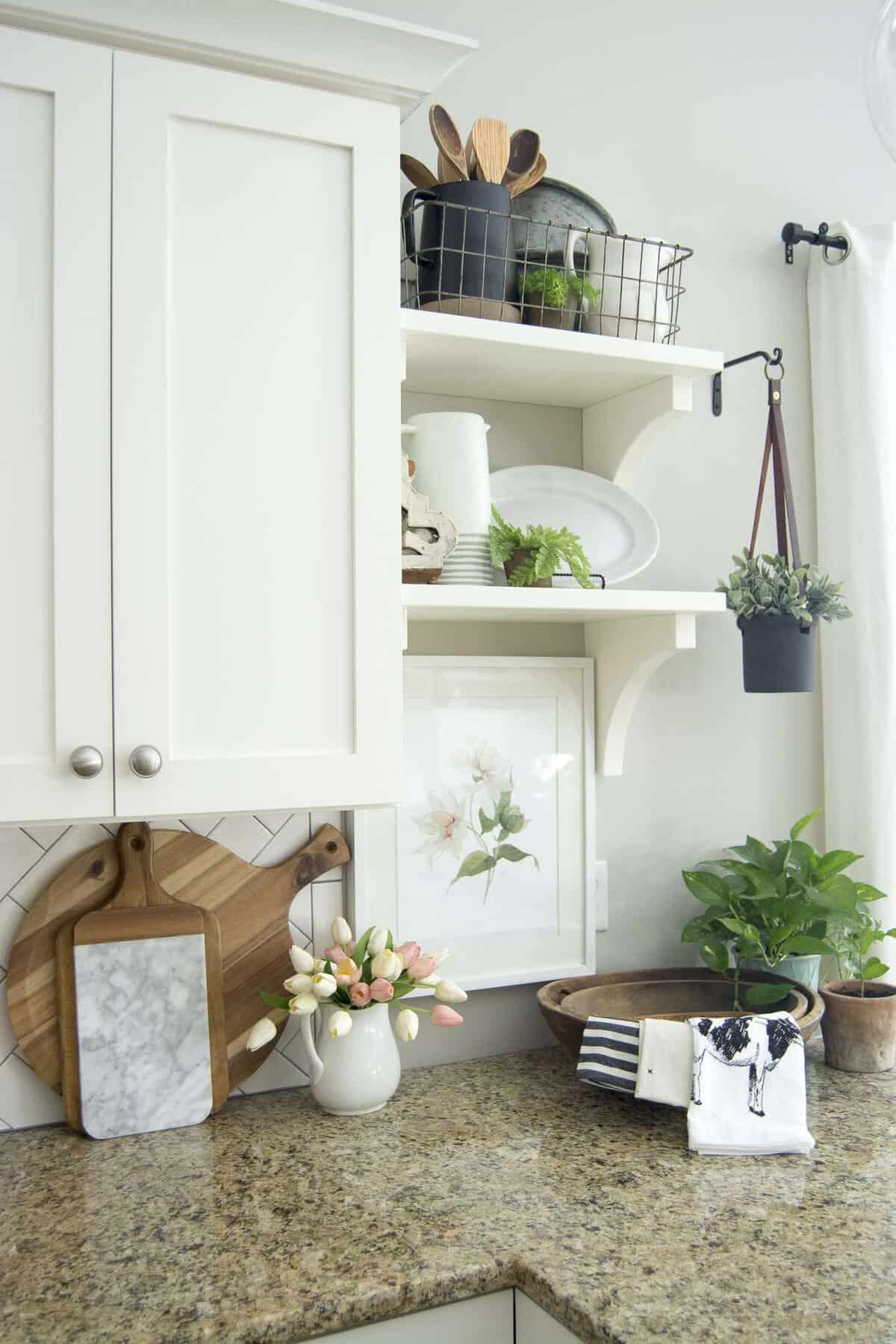 3
Our Home Remodel Story: The Aftermath of a House Fire
2
DIY Coffee Table Refinishing Project
1
And coming in at my top post of 2018, the budget kitchen remodel!
I think it's safe to say that ya'll love a good before and after, DIY project, or kitchen! 😉 These are some of my favorite projects as well and I was happy to reminisce about our old home as well in some of these posts and my 2018 year in review.
Looking to 2019
I'm excited to begin planning more projects for 2019! A full kitchen renovation may or may not be on the books. 😉 We shall see how the old budget works that plan into action. But I'm ready to tackle the new year and hope that this year is a season of balance and joy.
As always, thank you so much for being here! Without my readers this wouldn't be possible. Make sure to follow along with me daily on Instagram as well! Much love and thankfulness to you my friends.